Enigma Gaming are making a change to their roster a month into the VCT 2023 season. 
MALAYSIA – Mathanraj "theDoctorr" Munisparan has left Enigma Gaming due to "some unforeseen circumstances" and is now a free agent, as per the announcement made by the player on Twitter. In a surprising move, the Malaysian player was benched and later released from his contract with the India-based organization after only five matches into the regular season of VCL MY/SG Split 1.
He further disclosed in a conversation with AFK Gaming that the decision to bench him was made by the team, and he was taken aback upon hearing the news. "I'm seeing things from a positive light," theDoctorr said in a statement to AFKGaming. "Winning the Ascension League is my goal this year, and I will do whatever it takes to achieve it. To those who have supported me, I see each and every one of you, and I will not let you down."
ALSO READ: Kizuna Esports part ways with DxN and Shun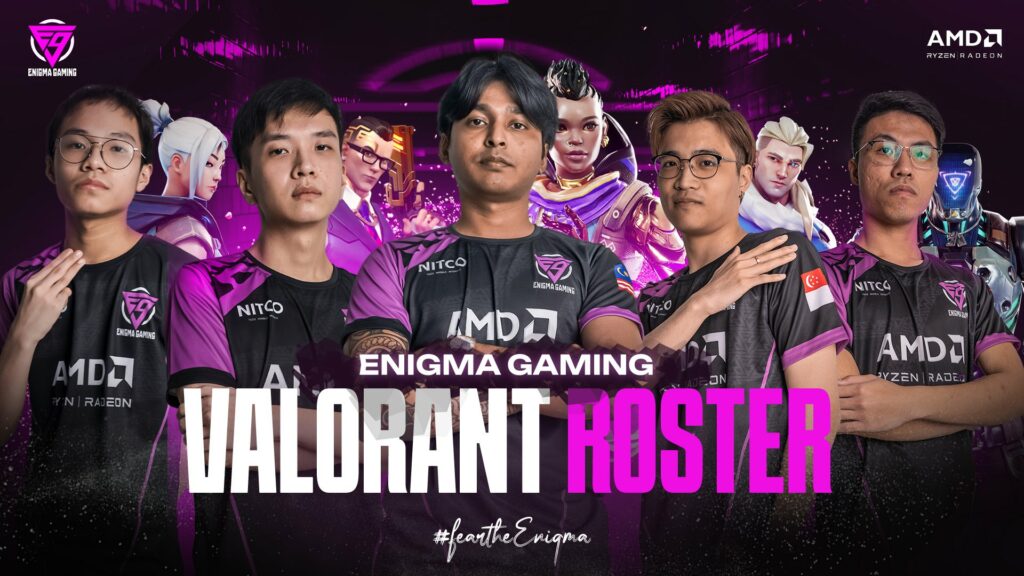 theDoctorr had only been a part of Enigma Gaming for less than a month when Enigma Gaming officially announced its transition from competing in South Asia to the MY/SG region with the signing of a new squad formed around the Huat Zai core of Divine, STYRON, and FREY. It saw huge success, with the team ending their regular season in VCL MY/SG Split 1 at the top, edging out Bleed Esports in second place. 
Enigma Gaming has been playing without the now-released player for their last two regular season matches. And stepping up into his shoes for the time being is former Reality Rift and LaZe player Ayrton "artn" Soh as the registered sixth man for the squad. In other Enigma Gaming-related news, the Singaporean quartet will be part of Singapore's national team competing in the 2023 SEA Games, it was announced yesterday.
Enigma Gaming will open their playoff run against Todak from Malaysia on March 8 at 6:30 PM SGT. It is expected that ENGM will continue to field artn, who has been signed up as part of the roster since the regular season.
Enigma Gaming's roster is officially down to four active players and a stand-in for the time being:
🇸🇬 Chun Ting "Divine" Yeoh
🇸🇬 Tidus "STYRON" Goh
🇸🇬 Ingram "FREY" Tan
🇲🇾 "xan"
🇸🇬 Ayrton "artn" Soh (Stand-in)
---
For more insights on the Asian VALORANT scene and upcoming content like this, be sure to like and follow VALO2ASIA on Facebook, Twitter & Instagram.
---
Cover photo courtesy of Enigma Gaming