VALORANT will become official in China next month. 
CHINA – The official launch date of VALORANT in China is set for July 12, Riot Games announced in a special event today in Shanghai. In addition, the event provided information about the exclusive release for the Chinese server and the potential introduction of a VCT circuit for the region next year.
The Chinese release of VALORANT will begin with the same patch as other regions, featuring 16 agents, but with just four maps at the start. Exclusive player cards and skins will be available to commemorate the launch in China, including a unique melee weapon called the Tai Chi Fan. All 36 skin bundles released in the past three years will be included and made available on the Chinese server. A giveaway will also be held, with five randomly chosen players receiving all 36 sets.
The Chinese version of VALORANT will feature its own replay system, described as a built-in recording system designed to revolve around content and clip sharing.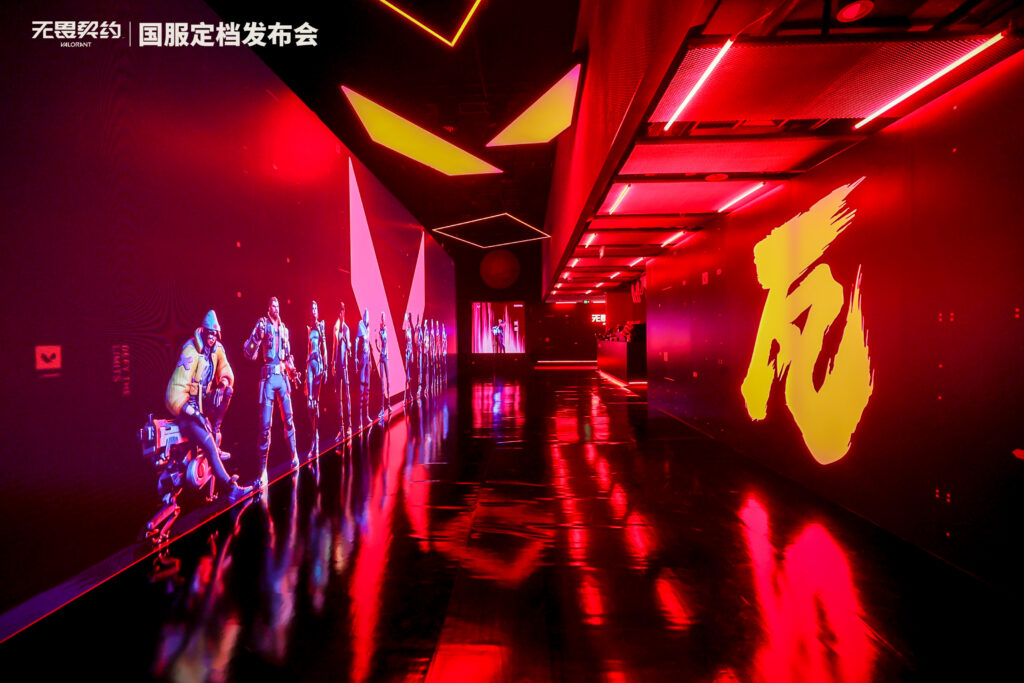 National Competition (​​全国大赛)
Internet Cafe Qualifiers (网吧赛道)
Internet cafes across China will participate as one of the qualifying paths, specially granting players access to all agents for the duration of the competition. Additionally, internet cafe players will have a trial period for six selected gun skins and receive a 10% XP bonus.
College Qualifiers (瓦校竞技赛)
In order to strengthen grassroots competition, 300 colleges across the country with over 300,000 students will have the opportunity to compete and represent their respective institutions. The top two schools will qualify for the national competition.
Platform Qualifiers (平台赛道)
Streamers from several major streaming platforms in China will compete for qualification to the national competition. Six platforms have been announced, with the remaining four to be announced later:
Bilibili
Douyu
Huya
Kuaishou
Kook
YY
TBA
TBA
TBA
TBA
In-game Qualifiers (​​游戏内竞技赛道)
The final qualifying path will be through in-game competition, similar to the Premier system. More details regarding this feature will be revealed in future announcements.
VCT China
Regarding the VCT in China, Whalen "Magus" Rozelle, COO at Riot Games, addressed the audience in Shanghai and expressed hope for China's participation in the VCT by 2024, "This is not official but 2024 is when we hope to welcome China to the VCT." 
Please revisit later for updates. In the meantime, you can read hesketh2's thread.
---
For more insights on the Asian VALORANT scene and upcoming content like this, be sure to like and follow VALO2ASIA on Facebook, Twitter & Instagram.
---
Cover photo courtesy of VALORANT China