A similar warning was also issued during the 2021 VCT EMEA Masters 1 when G2 player Patryk "paTiTek" Fabrowski was warned that such an act was not desired during the broadcast.
JAPAN – It has become commonplace in the online gaming world to taunt opponents by shooting their dead bodies or performing a teabag to throw banter and assert dominance after a successful round or match. However, it has come to light that this act goes against the rules of the Japanese event that saw a player was warned explicitly.
The incident occurred during the VCL Japan Split 2 Advance Stage game between Murash Gaming and IGZIST, in which Yuto "million" Ueno, a player for Murash Gaming, was witnessed shooting and performing a teabag move on a dead body after winning Round 8. 
After the game, million took to Twitter to apologize for his behavior, stating "I won't shoot dead bodies anymore because it seems to be against the rules of the VCJ tournament!! I apologize." He also mentioned that he had been "scolded" by the management of the team. The apology quickly sparked a huge conversation about the cultural differences in gaming etiquette between the West and Japan.
ALSO READ: VCT Pacific Week 2 Day 1 Preview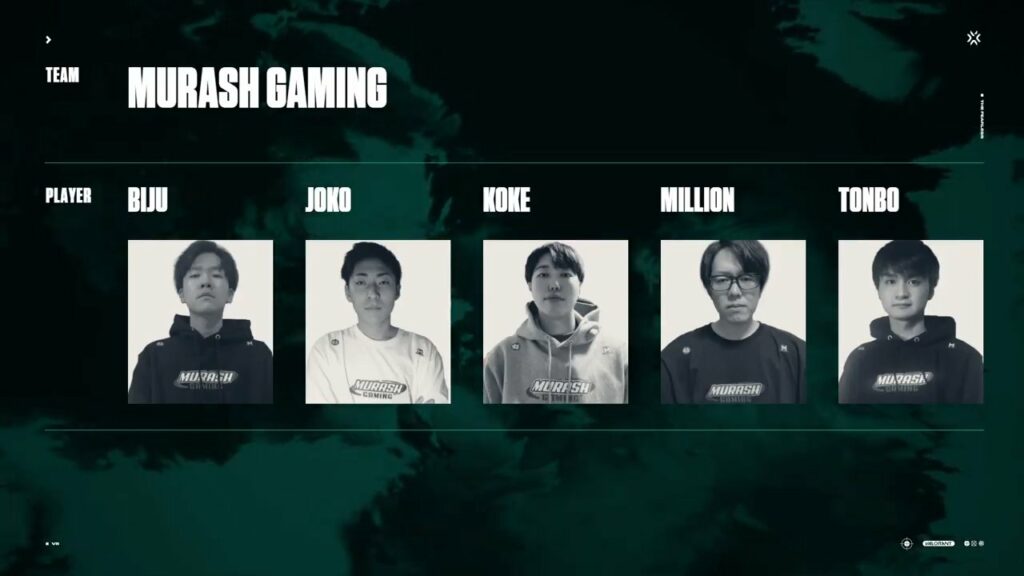 His tweet garnered almost 8,000 likes and received a mixed response from the Japanese VALORANT community. While some people expressed their disappointment with comments like "I don't like it, others found the incident amusing, stating "I wouldn't mind if it was prohibited by the rules, but I laughed so hard!"
Furthermore, Junichi Kato, the owner of Murash Gaming, also issued an apology on Twitter, stating that he got carried away and promised to follow the rules strictly in the future. "Please forgive me for being harsh. As someone with little experience, I got carried away. From tomorrow onwards, I'll follow the rules strictly!!" Kato also mentioned that he intends to keep a close eye on the players and ensure they comply with the rules in the future.
While the VALORANT Champions Tour rulebook does not mention this BM rule specifically, point 7.1.2 in the competition policy could be applicable. "All Teams and Team Members must observe the highest standards of personal integrity and good sportsmanship at all times. Team Members must behave in a professional and sportsmanlike manner in their interactions with other competitors, Tournament Officials, the Tournament Operator, the media, sponsors and fans."
"Team Members are expected to settle their differences in a respectful manner and without resort to violence, threats or intimidation (physical or non-physical). Violence is never permitted at Live Event or against any competitor, fan or Competition Official."
While the official VALORANT Champions Tour Japan did not issue an official warning announcement, it is widely expected that such behavior will not happen again following the recent incident that received significant public attention.
---
For more insights on the Asian VALORANT scene and upcoming content like this, be sure to like and follow VALO2ASIA on Facebook, Twitter & Instagram.
---
Cover photo courtesy of VALORANT Esports Japan