The playoffs of VCL Philippines Split 2 will take place from May 24 to June 4, with the finals running on the last three days of the event in front of a live audience at CONQuest Festival 2023
PHILIPPINES – VALORANT Esports Philippines has confirmed that the final three days of VCL Philippines Split 2 will be held in front of a live audience at CONQuest Festival 2023. This is a significant milestone for the regional VCT event in the Philippines, as it will be the first time a LAN event is conducted.
The offline portion of VCL Philippines Split 2 will begin from the Upper Final and Lower Bracket Round 2 on Friday, June 2. The Lower Final will follow the next day in a best-of-five format, with the Grand Final taking place on Sunday. The two best teams from the tournament will go head-to-head in a thrilling best-of-five showdown, with the sole coveted Pacific Ascension berth and PH₱600,000 (~US$10,864) first-place prize on the line.
ALSO READ: WCG VCL Korea Split 2 reaches playoffs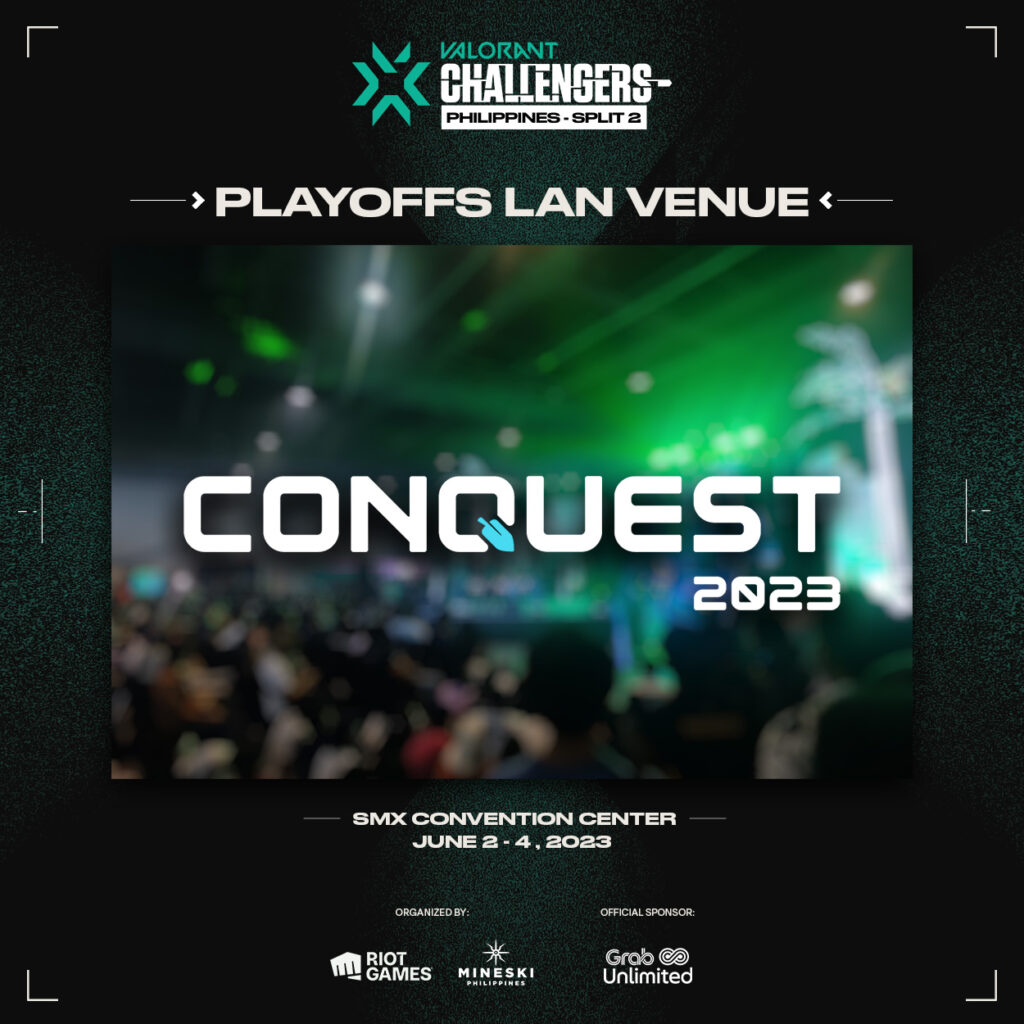 The participating teams for the final three days are yet to be determined, as the regular season has recently concluded. There will be a temporary halt in the tournament proceedings as the country will be present at the 32nd Southeast Asian Games this week. The playoffs will commence on May 24, two weeks from now.
NAOS Esports and Oasis Gaming have secured their spots in the upper-bracket semi-finals by finishing in the top two spots in the regular season. Meanwhile, four more teams, namely Action PH, GameLab Alpha, ZOL Esports, and MVP Esports, finished third to sixth and will participate in the same double-elimination, best-of-three playoffs, starting their road in the upper-bracket quarter-finals.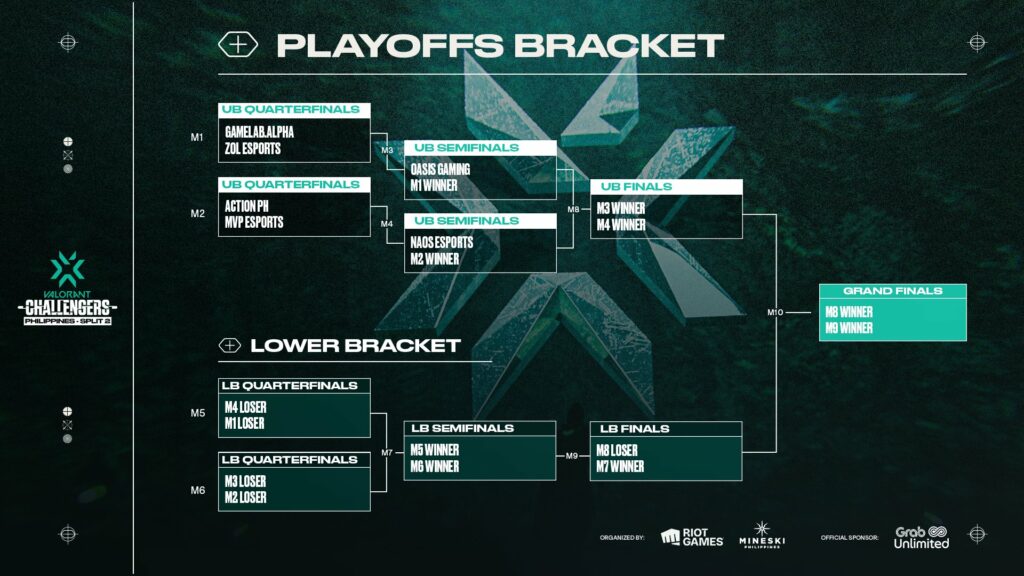 CONQuest Festival 2023 is a three-day gaming and pop culture convention that will take place on June 2-4 at the SMX Convention Center at the Mall of Asia Complex in Pasay City. The festival celebrates the best of the Filipino gaming community, featuring well-known personalities in gaming and esports, including Pokimane, Valkyrae, Fuslie, and members of the renowned content house OfflineTV. Paper Rex's spicyuuu will also be in attendance.
Tickets for the event are now on sale, with a single-day pass priced at 800 PHP (~14 USD) and a three-day bundle available for 2000 PHP (~36 USD). Furthermore, single and three-day passes offer the option to purchase a music night add-on worth 5000 PHP (~90 USD).
A premium pass worth 20,000 PHP (~361 USD) is also available with benefits of entry to all three days, music night access, a merch package, and priority access to all official fan meet at the "MeetZone". Tickets can be purchased on the official CONQuest Festival website.
---
For more insights on the Asian VALORANT scene and upcoming content like this, be sure to like and follow VALO2ASIA on Facebook, Twitter & Instagram.
---
Cover photo courtesy of CONQuest Festival