With the VCT East Asia Last Chance Qualifier set to kick off next Monday, here is everything you need to know before tuning in to the event.
KOREA, JAPAN, CHINA — Running from Monday to Sunday next week, the VCT East Asia Last Chance Qualifier will see eight teams from Korea, Japan, and China duke it out for the one last sought-after chance to compete at this year's most prestigious tournament, VALORANT Champions.
The VCT East Asia Last Chance Qualifier will begin with a best-of-three, double-elimination bracket and conclude with a best-of-five grand final.
Among the contenders are NORTHEPTION, who recently demonstrated a miracle run in the VCT Japan Stage 2 Challengers Playoffs off the back of a victory over ZETA DIVISION in the grand finals. The team booked their first international appearance in Copenhagen last month against all odds and at the cost of giant rivals, including Crazy Raccoon and ZETA, in the domestic circuit.
ALSO READ: sScary looking to explore options for 2023 season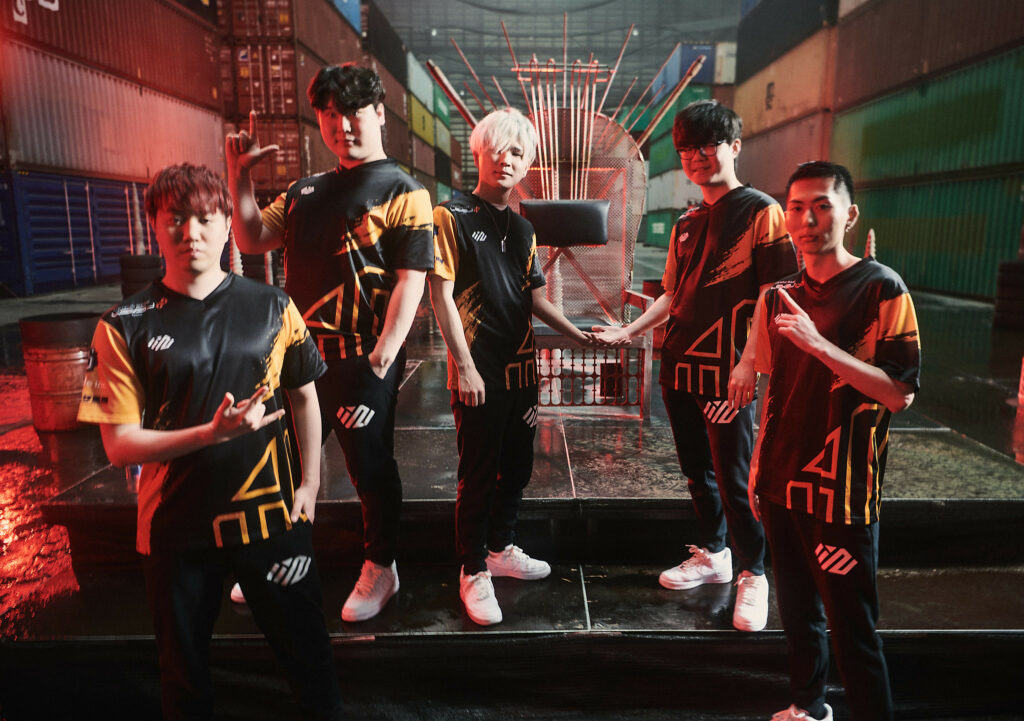 At the same time, this event will be historic, as it will be the first time Chinese teams compete outside of their domestic third-party circuit. Given China's supremacy in other first-person shooter games, many believe this tournament will usher in a new era for Asian VALORANT.
DWG KIA's hopes are high to join DRX in Istanbul later this year. Kim "t3xture" Na-ra and co. began the year off slowly, falling short of expectations as the second-best Korean team behind DRX. In preparation for the LCQ, the squad have brought in the additions of former NUTURN Gaming duo Park "allow" Sang-wook and Kim "Lakia" Jong-min. Having the ability to submit six players, we will just have to see how they utilize Lakia and hope they do not squander the talent of the once-considered finest prospect in Korea.
This tournament will also serve as a validation of Maru Gaming's status as Korea's new promising team as well as an indicator of a team that successfully used the element of surprise with great effect. The team managed to claw their way from the first lower bracket round all the way to the grand finals of VCT Korea Stage 2 Challengers, beating the likes of On Sla2ers, World Game Star, and DWG KIA before falling to eventual champions DRX. It remains to be seen if what Lee "Jeong Hi" Jeong-ha and co. have will be enough to outweigh the firepower of more established teams in the Champions contention.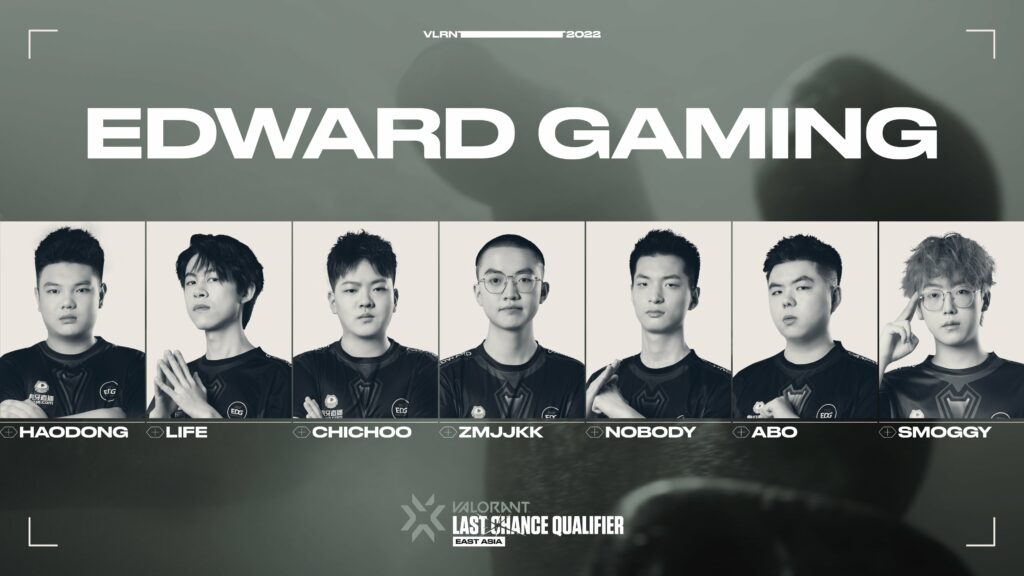 Players to watch from each team are as follows:
| | |
| --- | --- |
| Team | Player to watch: |
| 🇰🇷 Maru Gaming | Kim "WIX" Doo-heon |
| 🇰🇷 DWG KIA | Kim "t3xture" Na-ra |
| 🇰🇷 On Sla2ers | Park "Bazzi" Jun-ki |
| 🇯🇵 NORTHEPTION | Kim "Meteor" Tae-O |
| 🇯🇵 Crazy Raccoon | "Meiy" |
| 🇯🇵 REJECT | An "Medusa" Min-cheol |
| 🇨🇳 EDWard Gaming | Zheng "ZmjjKK" Yongkang |
| 🇨🇳 KONE | Yi "ninebody" Ding |
Following is a comprehensive schedule for the three tournament days (time in SGT – GMT+8):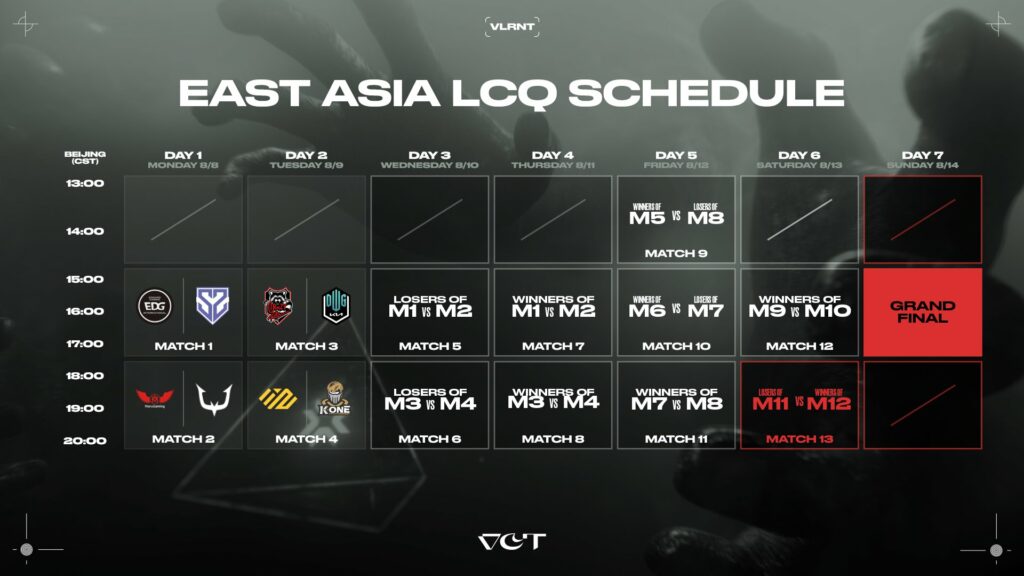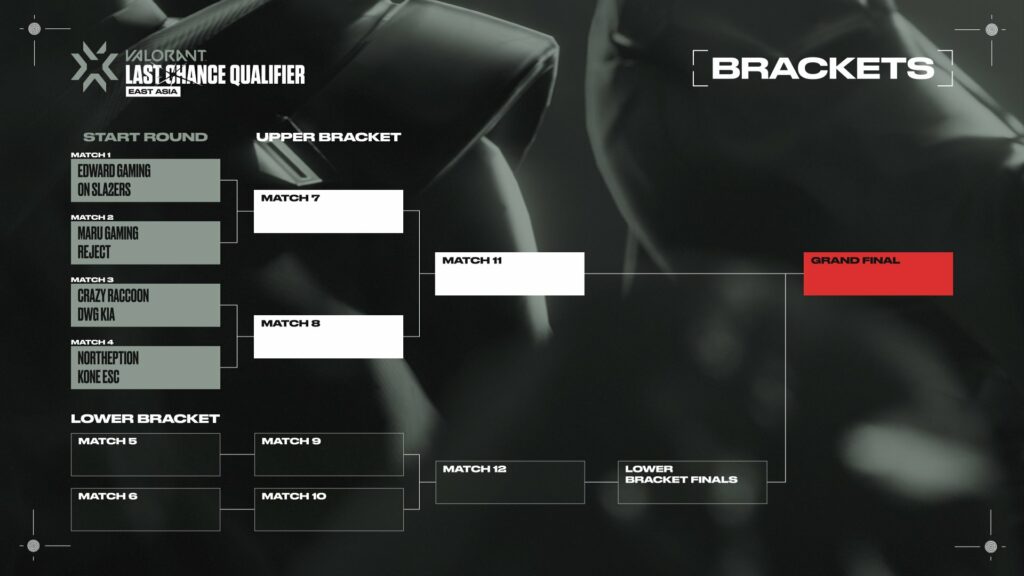 ---
For more insights on the Asian VALORANT scene and upcoming content like this, be sure to like and follow VALO2ASIA on Facebook, Twitter & Instagram.
---
Cover photo courtesy of Colin Young-Wolff/Riot Games