Nutchaphon "sScary" Matarat made it clear that he wants to continue and compete at the highest level of VALORANT again next year, whether it is with XERXIA Esports or with another organization. 
THAILAND – After spending almost two years with Thailand's No. 1 lineup, Nutchaphon "sScary" Matarat revealed in an interview with ONE Esports Thailand last week that he will be exploring his options for another VALORANT team in 2023. Still, sScary added that the move may or may not take place in a follow-up statement he made a day later. 
While XERXIA Esports have yet to comment on the situation, it is clear that sScary will continue to play with the Thai side at least for the remainder of this year, which includes VALORANT Champions. 
ALSO READ: "Truth will always prevail" Bren Esports owner denies links to $33.6m drug shipment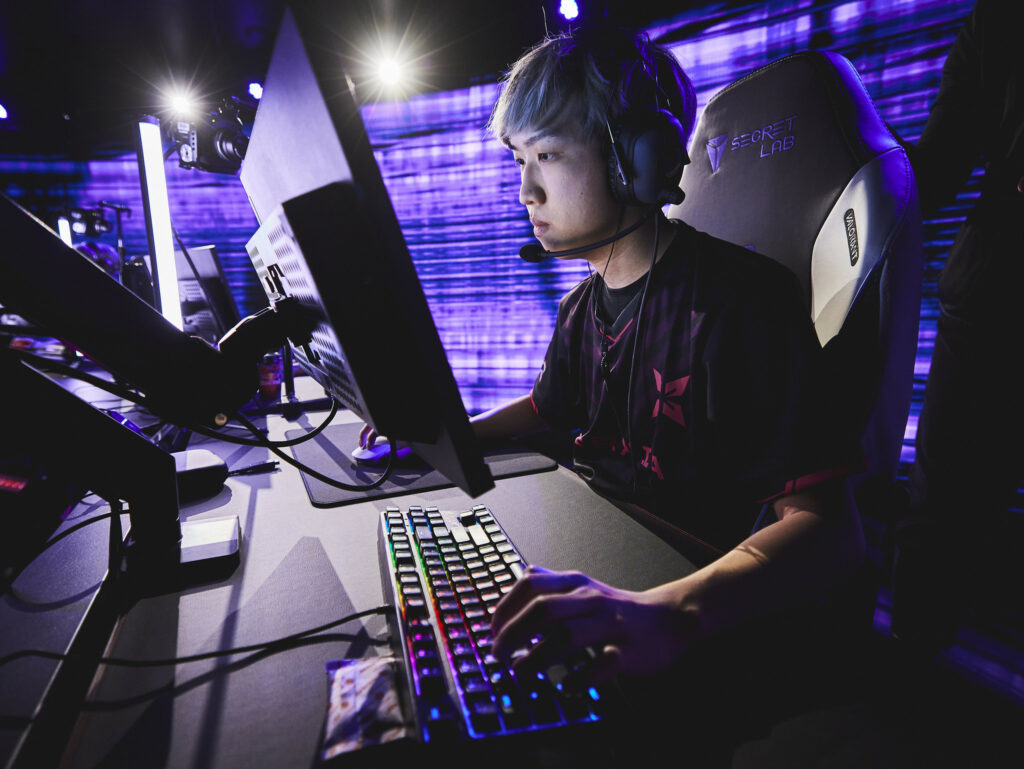 "I am looking for an opportunity to join the league next year. I have not left XERXIA yet, but I am open to [any offers]. If any parties are interested, you can try to contact XERXIA Esports," sScary told ONE Esports. "I am always hungry in every tournament that I compete in," he continued.
sScary has been with XERXIA since the organization completed the signing of the former X10 Esports roster in January. Although the team have managed to make two out of two international appearances this year, they have been unable to break through and get closer to the trophy, with the addition of Thanachart "Surf" Rungapajaratkul to replace Patiphan "Patiphan" Chaiwong at the start of the year also proving insignificant, but still above the threshold of qualifying for international events.
This year was a bit tough for sScary and co. Although the roster was relatively the same, their best result following the addition of Surf came early in the form of a 9-10th finish at VCT Masters 1 Reykjavik in April, where the Thai squad took down eventual champions OpTic in the first round of the Play-In stage before the North American team exacted revenge on them in the decider. 
In Copenhagen, the draw pitted them against FunPlus Phoenix in the first round, in which the team were able to steal a map from the eventual champions before succumbing to Japan's NORTHEPTION and finishing in last place.
"I'm not sure how many more rounds it will take until the day I become a champion, but I will definitely continue to compete until I win the [VALORANT] championship." he concluded.
As one of APAC's most decorated players, having played for Thailand's No. 1 side for two VCT seasons and being XERXIA's second highest-rated Controller, sScary should easily find another good team to call home for the following year. 
Right now, XERXIA Esports have the following players on their books:
🇹🇭 Itthirit "foxz" Ngamsaard
🇹🇭 Panyawat "sushiboys" Subsiriroj
🇹🇭 Nutchapon "sScary" Matarat
🇹🇭 Thanamethk "Crws" Mahatthananuyut
🇹🇭 Thanachart "Surf" Rungapajaratkul
🇹🇭 Yuttanagorn "Zeus" Kaewkongyai (Coach)
For more insights on the Asian VALORANT scene and upcoming content like this, be sure to like and follow VALO2ASIA on Facebook, Twitter & Instagram.
---
Cover photo courtesy of Sebastian Stigsby/Riot Games