VCT LOCK//IN will be the first tournament to feature an official Mandarin broadcast for Chinese audiences, it has been announced. 
CHINA –  The recent announcement by the official VALORANT Esports has got the Chinese gaming community buzzing with excitement as the VCT LOCK//IN is set to feature a Mandarin broadcast for Chinese audiences. This move has made the game more accessible and appealing to the massive Chinese gaming audience, as fans can stream the tournament on some of the most popular streaming platforms in the country, including Huya, Douyu, Bilibili, Kuaishou, Tencent Video, Sina Weibo, WeChat Video, and BesTV.
It is noteworthy that while Mandarin broadcasts for international tournaments have been present since the 2021 Masters Reykjavik by the Taiwanese branch of VALORANT Esports, these have only been available on Twitch and YouTube, which are blocked in China.
The VCT LOCK//IN tournament will bring together the 30 partnered teams from three major regions and two Chinese invited sides, the 2022 VCT East Asia LCQ champions EDward Gaming and the FGC VALORANT Invitational 2022 Epilogue champions FunPlus Phoenix (formerly FPX ZHUQUE). These teams have been placed separately in the Omega and Alpha brackets, respectively, to avoid early matchups.
ALSO READ: DRX VCT Pacific team profile video is out on YouTube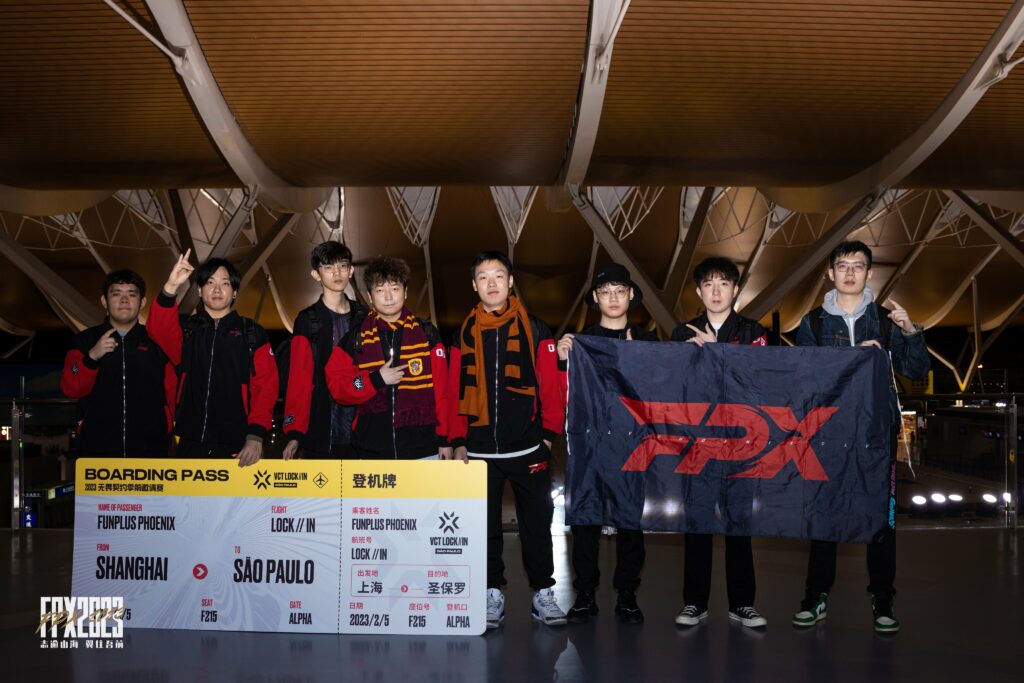 This new chapter in VALORANT's journey in Asia has been made possible by the approval of the game by the National Press and Publication Administration. The game has been officially registered under the name 无畏契约 which roughly translates to 'Fearless Covenant'. The approval has enabled Riot Games and Tencent to make their presence felt in the region through the activation of the official VALORANT and VALORANT Esports China accounts on Weibo. 
In line with the game's expansion, Riot Games last week just organized an event where various esports organizations were invited to hear the publisher's vision and plans for VALORANT Esports. This event showcased the commitment of Riot Games and Tencent to the growth and development of the game in China. It was followed by Invictus Gaming and Four Angry Men announcing their recruitment for a VALORANT division, further highlighting the interest of some of the largest Chinese organizations to be a part of the future of VALORANT in China. 
With the broadcast of the VCT LOCK//IN tournament in Mandarin, providing broad exposure for the game, and the participation of two top-ranked Chinese teams, this serves as a strong indication of the potential for the future growth and success of VALORANT in China. The future looks bright and we cannot wait to see what the region has to offer.
---
For more insights on the Asian VALORANT scene and upcoming content like this, be sure to like and follow VALO2ASIA on Facebook, Twitter & Instagram.
---
Cover photo courtesy of VALORANT Esports