We have curated a preview for the ninth day of VCT Pacific, giving you an insight into what to expect for this Monday.
ALSO READ: VCT Pacific – Everything you need to know
Team Secret vs. Gen.G (Monday, April 10 – 5 PM SGT)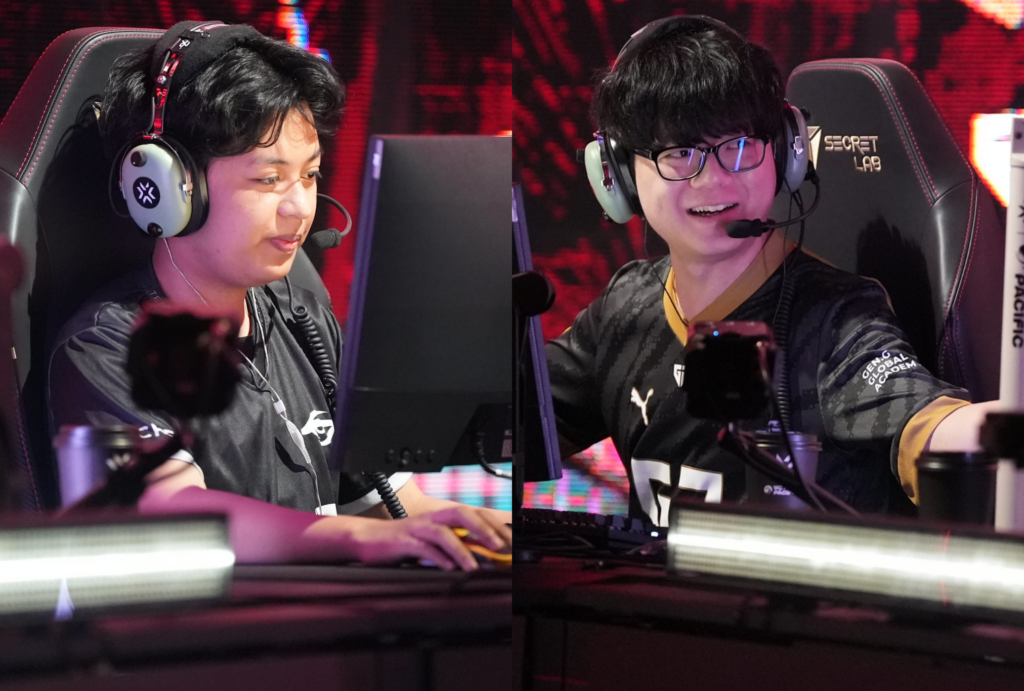 Team Secret
Gen.G
🇵🇭 Jessie "JessieVash" Cristy Cuyco 
🇵🇭 Jayvee "DubsteP" Paguirigan
🇵🇭 Jim "BORKUM" Timbreza
🇵🇭 Jeremy "Jremy" Cabrera
🇵🇭 Adrian "invy" Reyes
🇸🇬 Lionel "lenne" Lim

🇺🇸 Evan "Warbirds" Olzem (Coach)
🇰🇷 Lee "k1Ng" Seung-won
🇰🇷 Yu "TS" Tae-seok
🇰🇷 Yeom "eKo" Wang-ryong
🇰🇷 Kim "Meteor" Tae-O
🇰🇷 Ko "Sylvan" Young-sub
🇰🇷 Kim "GodDead" Sung-sin

🇦🇺 Chris "Elmapuddy" Tebbit (HC)
🇰🇷 Lee "bail" Sung-jae (Coach)
Previous matchups:
Previous matchups:
vs. Paper Rex (WIN 2-1)
vs. DetonatioN FocusMe (WIN 2-1)
vs. Talon Esports (WIN 2-1)
vs. Rex Regum Qeon (WIN 2-0)
vs. Natus Vincere (LOSS 0-2)
vs. LOUD (LOSS 0-2)
vs. Team Liquid (WIN 2-0)
vs. ZETA DIVISION (LOSS 0-2)
The upcoming event on Day 9 of VCT Pacific is a match between Team Secret and Gen.G. If there is anything to say about the former, it's that youngsters Adrian "invy" Reyes and Jeremy "Jremy" Cabrera have entirely changed how this squad performs and has propelled them to be consistently at the top once more after experiencing struggles in the previous season. The remaining three players have also shown that they still have what it takes to compete at major events, as evidenced by their recent victories over Team Liquid, Talon Esports, and Paper Rex. They are riding high after weeks of success. 
On the other hand, the story of Gen.G is a bit different. While they were expected to be one of the dark horses in Seoul after their impressive match against eventual finalists LOUD during LOCK//IN, they have yet to prove themselves against the top teams in the Pacific region. Their previous two matches were against what can be considered the bottom two teams of the league as of Week 2: Rex Regum Qeon and DetonatioN FocusMe.
These wins may have helped boost the confidence of the team, but the fact remains that Gen.G are still a new roster trying to find their footing and establish a cohesive team dynamic. The first two matches were ideal opportunities for them to test their capabilities and build team chemistry, but this upcoming match against Team Secret will be their first true test against a top-tier opponent in Asia.
It's crucial for Lee "k1Ng" Seung-won and Kim "Meteor" Tae-O to step up their game and deliver a strong performance, as failure to do so could result in a swift defeat for Gen.G. TS and Yu "TS" Tae-seok and co. have shown that they have what it takes to compete at the highest level, and as a result, this game is sure to be a bloodbath.
---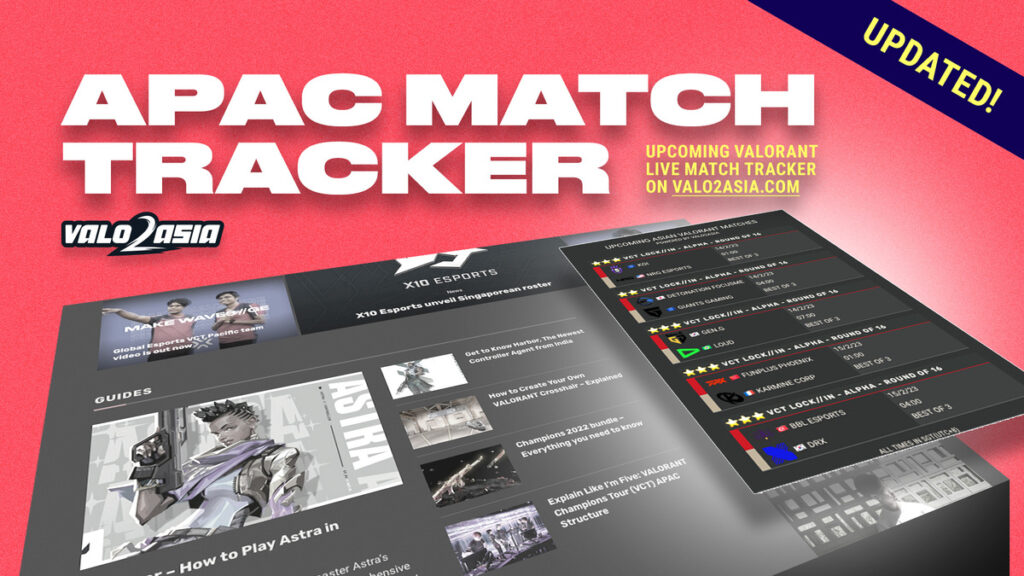 Get ready for non-stop action with VALO2ASIA.com! We bring you the pulse of APAC's most electrifying matches with our real-time match ticker, updated daily to keep you in the loop on all the latest. Our star rating system rates the importance of each match based on factors such as the teams' lineups, tournament rounds, and prestige.
From VCT Pacific to other major tournaments, we've got you covered with the most comprehensive coverage in the region with accurate schedules in Singaporean Time (UTC+8). Explore VALO2ASIA's match ticker now on the right side of our website!
---
For more insights on the Asian VALORANT scene and upcoming content like this, be sure to like and follow VALO2ASIA on Facebook, Twitter & Instagram.
---
Cover photo courtesy of VCT Pacific