As we gear up for the action-packed event this weekend, we take a closer look at each team's key players and recent forms and analyze their chances of emerging victorious in their respective matches.
SOUTH KOREA – As we enter the third week of VCT Pacific, we have curated a preview for the second day of matches, giving you an insight into what to expect for this Sunday.
Two exciting matches are set to take place on Day 2. First, ZETA DIVISION will face off against Global Esports, with GE still looking to continue their momentum. The second match of the day will see Talon Esports take on DRX, with Talon Esports looking to bounce back after two recent losses and DRX aiming to maintain their undefeated record in the league.
ALSO READ: VCT Pacific – Everything you need to know
ZETA DIVISION vs. Global Esports (Sunday, April 9 – 5 PM SGT)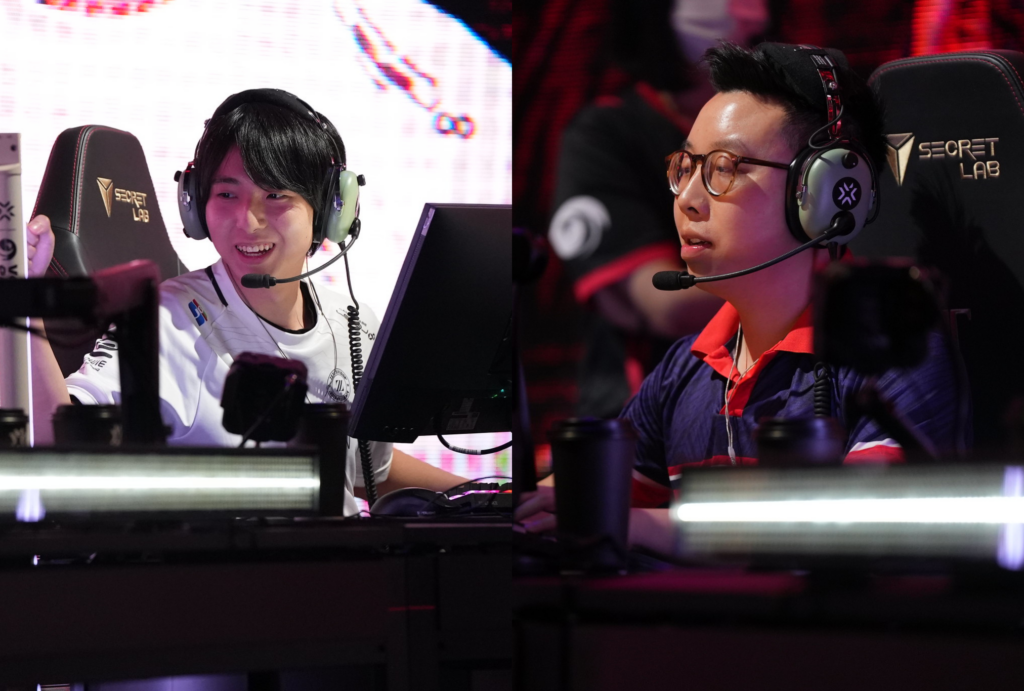 ZETA DIVISION
Global Esports
🇯🇵 Koji "Laz" Ushida
🇯🇵 Tomoaki "crow" Maruoka
🇯🇵 Yuma "Dep" Hashimoto
🇯🇵 Shota "SugarZ3ro" Watanabe
🇯🇵 Tenta "TENNN" Asai
🇯🇵 Ryo "barce" Takebayashi 

🇯🇵 Yuya "JUNiOR" Sawada (Coach)
🇯🇵 Hibiki "XQQ" Motoyama (Coach)
🇯🇵 "gya9" (Analyst)
🇨🇦 Jordan "AYRIN" He
🇱🇦 Michael "WRONSKI" Wronski
🇮🇩 Cahya "Monyet" Nugraha
🇰🇷 Kim "t3xture" Na-ra
🇰🇷 Park "Bazzi" Jun-ki

🇮🇳 Ganesh "SkRossi" Gangadhar
🇮🇳 Abhirup "Lightningfast" Choudhury

🇰🇷 Hong "Eraser" Chang-pyo (Coach)
🇬🇧 Peter "Spin" Bradford (Asst. coach)
🇬🇧 Morgan "BigTime" Jay (Asst. coach)
Previous matchups:
Previous matchups:
vs. Rex Regum Qeon (WIN 2-1)
vs. DRX (LOSS 0-2)
vs. DRX (LOSS 0-2)
vs. T1 (LOSS 1-2)
vs. Leviatan (LOSS 0-2)
vs. Team Vitality (LOSS 1-2)
vs. FNATIC (LOSS 0-1)
–
Starting with the match between ZETA DIVISION and Global Esports, the latter team has faced some challenges in terms of preparation, as they have not been able to field a starting five consistently. While GE have resolved the visa delay issue for their starting player, Ganesh "SkRossi" Gangadhar, and backup player, Abhirup "Lightningfast" Choudhury, they have made the decision to sit them out for the upcoming match against ZETA DIVISION.
This decision is likely due to the fact that the team has had limited practice time together, and the momentum they have built up thus far could be disrupted. This is especially true considering that the current lineup came close to winning both maps (Haven 11-13, Split 15-17) against Korean powerhouse DRX last week.
When one considers the raw talent of the two teams' starting lineups, it becomes evident that they possess markedly different levels of skill, independent of statistical analysis or other external factors that can influence the outcome of a match. This observation is not intended to disparage Global Esports but rather to highlight the strength of ZETA DIVISION's starting five, who achieved an impressive run in Reykjavík last year. An important detail is that it was a year ago, and much has changed since then.
Global Esports, on the other hand, are still seeking to establish a clear identity with a full roster. However, as mentioned before they showed promise in their gameplay recently, whereas ZETA DIVISION appeared somewhat unsteady in their match against Rex Regum Qeon, despite ultimately emerging victorious. Recent form indicates that defeating Global Esports will be a challenging task for ZETA DIVISION. The outcome of the match could go either way, making for an exhilarating start to Sunday's proceedings.
---
Talon Esports vs. DRX (Sunday, April 5 – 8 PM SGT)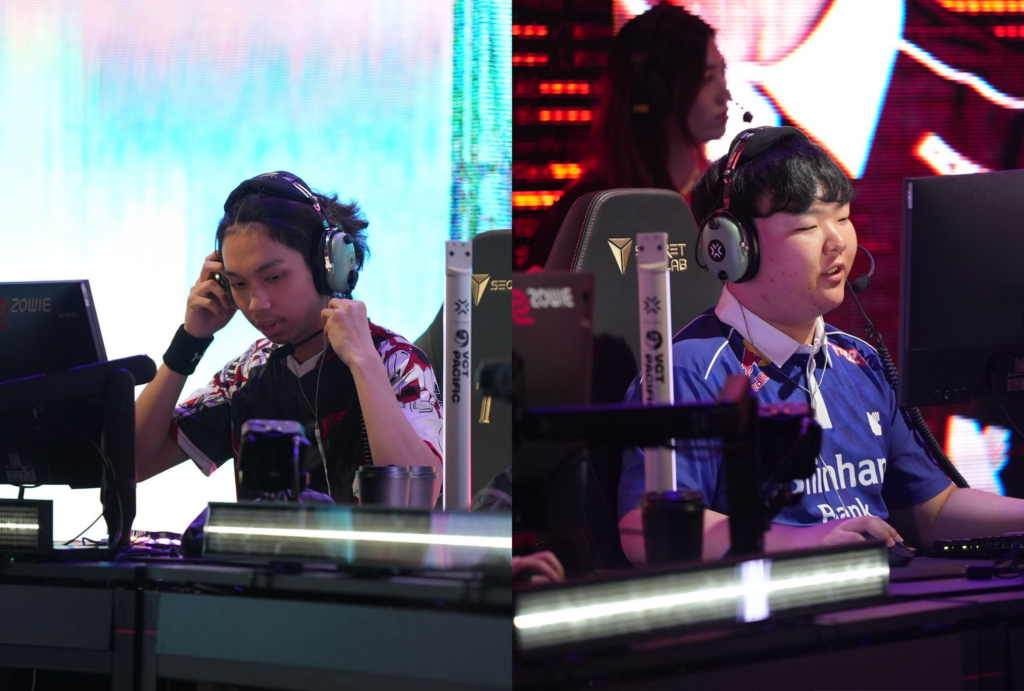 Talon Esports
DRX
🇹🇭 Thanamethk "Crws" Mahatthananuyut
🇹🇭 Itthirit "foxz" Ngamsaard
🇹🇭 Panyawat "sushiboys" Subsiriroj
🇹🇭 Patiphan "Patiphan" Chaiwong
🇹🇭 Apiwat "garnetS" Apiraksukumal
🇹🇭 Jittana "JitboyS" Nokngam

🇹🇭 Yuttanagorn "Zeus" Kaewkongyai (HC)
🇺🇸 Aaron "b0i" Thao (Coach)
🇰🇷 Kim "stax" Gu-taek
🇰🇷 Goo "Rb" Sang-Min
🇰🇷 Yu "BuZz" Byung-chul
🇰🇷 Kim "MaKo" Myeong-kwan
🇰🇷 Kim "Zest" Gi-seok
🇰🇷 Jung "Foxy9" Jae-sung

🇰🇷 Pyeon "termi" Seon-ho (Head coach)
🇰🇷 Kim "glow" Min-soo (Coach)
🇰🇷 Kwon "Argency" Soon-woo (Coach)
Previous matchups:
Previous matchups:
vs. T1 (LOSS 0-2)
vs. Global Esports (WIN 2-0)
vs. Team Secret (LOSS 1-2)
vs. ZETA DIVISION (WIN 2-0)
vs. DRX (LOSS 1-2)
vs. LOUD (LOSS 2-3)
vs. Evil Geniuses (WIN 2-0)
vs. Talon Esports (WIN 2-1)
Moving on to the match between Talon Esports and DRX, these two teams have faced each other on two occasions in recent months, with DRX emerging victorious both times at the Gwangju Esports Series and VCT LOCK//IN. However, Talon Esports have shown promise at VCT LOCK//IN, as described by head coach Seon-ho "termi" Pyeon after their match against DRX. "We knew that Talon was a strong team, but we never kind of placed them on the top-tier list of all the teams in the world. But today, that kind of changed my perception."
When Patiphan "patt" Chaiwong could not attend the São Paulo event, everyone thought it would cripple the squad, but youngsters Apiwat "GarnetS" Apiraksukumal and Jittana "JitboyS" Nokngam stepped up beautifully to replace him. However, Talon Esports have faced some setbacks in the past two weeks, with losses against Team Secret and T1. While experimenting with Gekko could have been a factor in their loss last week against the Koreans in T1, they cannot afford to do so against DRX, who are considered the most feared team in the entire league.
VCT Pacific showed a DRX team that opponents fear, as their exceptional individual talents have been on full display, with special mention to the remarkable performances of Kim "MaKo" Myeong-kwan and Jung "Foxy9" Jae-sung. However, this upcoming match against Talon Esports is expected to be the toughest challenge for DRX so far in this league. 
This match is crucial for Talon Esports, who will need all five members of Talon Esports to come online tomorrow, or DRX should have no problems getting a 3-0 record. 
---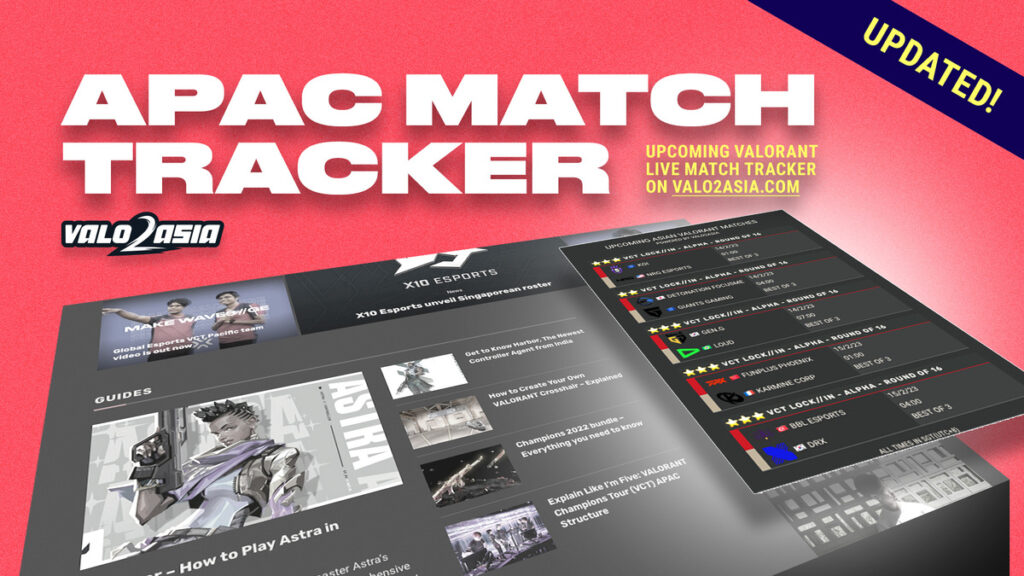 Get ready for non-stop action with VALO2ASIA.com! We bring you the pulse of APAC's most electrifying matches with our real-time match ticker, updated daily to keep you in the loop on all the latest. Our star rating system rates the importance of each match based on factors such as the teams' lineups, tournament rounds, and prestige.
From VCT Pacific to other major tournaments, we've got you covered with the most comprehensive coverage in the region with accurate schedules in Singaporean Time (UTC+8). Explore VALO2ASIA's match ticker now on the right side of our website!
---
For more insights on the Asian VALORANT scene and upcoming content like this, be sure to like and follow VALO2ASIA on Facebook, Twitter & Instagram.
---
Cover photo courtesy of VCT Pacific