Velocity Gaming become the third team to be knocked out in New Delhi, marking the continued struggles for the top contenders.
INDIA – Velocity Gaming's hopes of qualifying for the VCL South Asia Split 2 playoffs were dashed when they suffered a 2-0 defeat in their final regular season series against Reckoning Esports (Lotus 13-6, Bind 13-4). Velocity Gaming now find themselves with a vacant VCT calendar for the remainder of the season, aside from the unannounced OFF//SEASON period.
After the loss, Velocity Gaming owner Manoj Kasyap took to Twitter, saying, "Thank you everyone for everything, last 3 years were amazing." Although no explicit details were given regarding the organization's future in the South Asian VALORANT scene, it appears that they will take the opportunity to reassess their position as they enter the latter half of the year.
ALSO READ: Why Velocity Gaming is bullish on South Asian VALORANT, and betting its future for another two years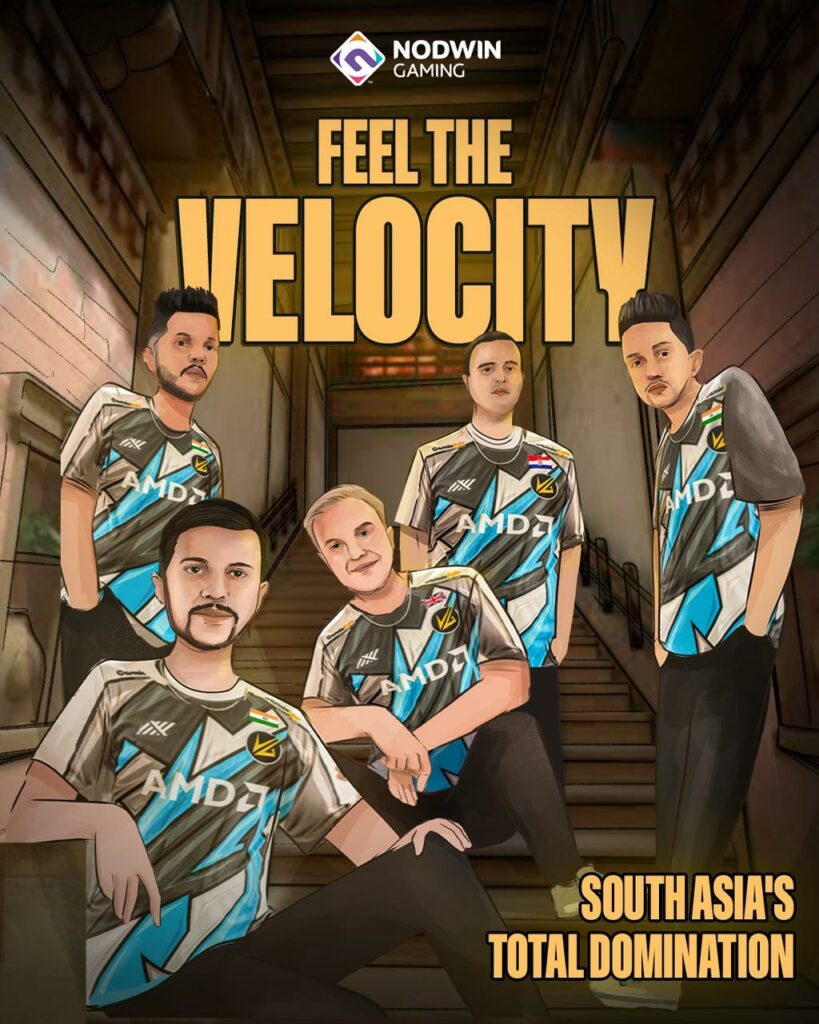 In a previous interview after a VCT partnership rejection last year that saw Global Esports being chosen as the representative for the South Asia region, Kasyap unveiled his vision for Velocity Gaming as a platform for young talent to showcase their abilities. He emphasized the need to prove that South Asian talent has the potential to compete at the championship level within the next two years.
"It has been three years now since I started VLT, and we have two more years to prove that South Asian talent has got what it takes to be at the champions level," he said on October 2022.
"If things don't go according to plan, then we will probably have to shift our region to find players who can deliver the results I want or just scrap the entire idea and look for other opportunities. As you know, esports is not a small investment; even if we don't get the returns, at least results are needed. But I am confident my team will do good in the 2023 season. We have set ourselves a realistic goal, and we should achieve it." 
"As you know, esports is not a small investment; even if we don't get the returns, at least results are needed."
At the beginning of the year, Velocity Gaming made headlines by signing two European imports, Domagoj "Doma" Fancev, formerly of Fnatic, and Adam "ec1s" Eccles, who had previously played for Team Liquid and 100 Thieves. Unfortunately, this highly anticipated move did not yield the desired outcomes, as Velocity Gaming finished in the 5-6th position in Split 1 and ended up in last place, 7-8th, in Split 2.
Kasyap's recent statement leaves the South Asian VALORANT scene concerned. Velocity Gaming has been instrumental in developing local talent and fostering viewership, making their potential withdrawal a significant setback for the region's ecosystem. 
---
For more insights on the Asian VALORANT scene and upcoming content like this, be sure to like and follow VALO2ASIA on Facebook, Twitter & Instagram.
---
Cover photo courtesy of NODWIN Gaming