The veteran player is now in the free-agent pool and looking for a new home. 
INDIA – Agneya "Marzil" Koushik is no longer a part of Velocity Gaming, the India-based organization announced today. The 24-year-old also revealed that he is now a free agent ahead of the VCT Stage 2 competition, making himself available to teams following an 11-month tenure with Velocity Gaming. 
Signed by the organization when they were still known as Team Mahi in April of last year, Marzil made the leap from Counter-Strike: Global Offensive straight into the big leagues of South Asian VALORANT after playing for some of the most notable names on the scene, including Entity Gaming, OpTic India, Signify Gaming, and BL4ZE Esports.
ALSO READ: VCT APAC Stage 1 Challengers peaks at 99k viewers on last day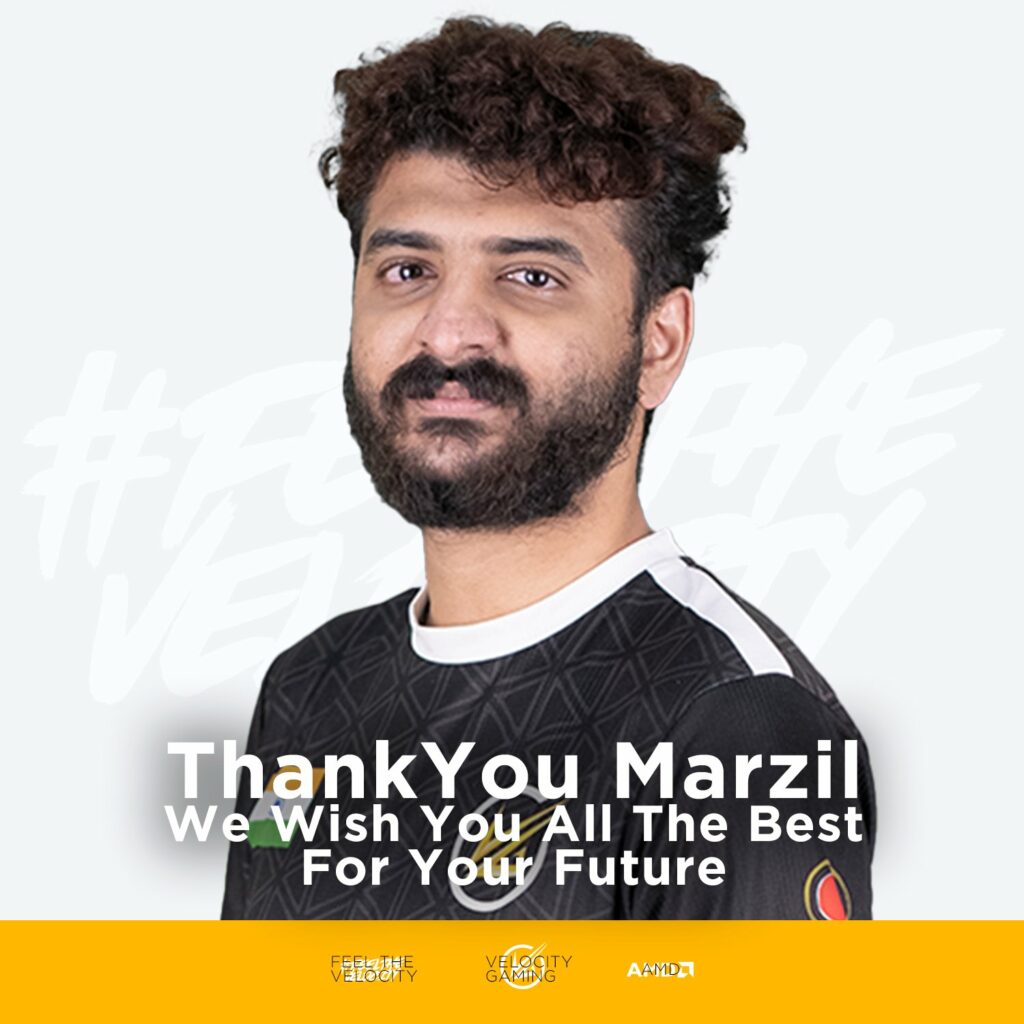 After the rebrand to Velocity Gaming the following month, Marzil continued to help Tejas "rite2ace" Sawant and co. to maintain their standing as a South Asian powerhouse in 2021, with some of their most notable accomplishments including winning Skyesports Championship 3.0, as well as The Esports Club Gauntlet for three consecutive seasons. However, he did not take part in VLT's Stage 1 campaign, making ZOTAC Cup his latest appearance on the Indian squad.
"Thank you Marzil for being part of Velocity Gaming. Velocity Gaming wishes Marzil all the best for his future endeavours." the announcement reads.
Marzil played in a total of 77 series for Velocity Gaming, averaging a 199.76 ACS and being the third highest-rated player among the six active players, according to RIB.gg. 
The 24-year-old's exit leaves Velocity Gaming with the following squad:
🇮🇳 Debanjan "DEATHMAKER" Das 
🇮🇳 Tejas "rite2ace" Sawant
🇮🇳 Sagnik "Hellff" Roy
🇮🇳 Vibhor "Vibhor" Vaid
🇮🇳 Anuj "Amaterasu" Sharma
🇮🇳 Mohit "mw1" Wakle (Substitute)
---
For more insights on the Asian VALORANT scene and upcoming content like this, be sure to like and follow VALO2ASIA on Facebook, Twitter & Instagram.
---