We sat down with Kentrell "heyimquack" Kwek, delving into his story and how he became one of the prominent international talents in VCT Pacific, all the while exploring various aspects of the VCT Game Changers circuit, where he has been a consistent presence for years.
SINGAPORE — As 2023 draws to a close, along with the VCT Game Changers season, the focus shifts to Team SMG from the APAC region, as they prepare for the Global Championship in São Paulo, Brazil, scheduled from November 28 to December 3. The team's spirits are at an all-time high, fueled by an extraordinary 34-match winning streak that has been ongoing since the start of the year.
Furthermore, the trajectory of Team SMG heading to Brazil seems totally different from X10 Sapphire's trip to Berlin last year. While X10 were relatively an underdog, SMG are seen as potential contenders for the title.
"Judging by exactly how dominant Team SMG have been throughout the entire year, they are definitely potential contenders for the title," Kentrell "heyimquack" Kwek says. "They possess depth, firepower, and a certain chemistry that is hard to come by. The entire team is a force to be reckoned with." 
ALSO READ: SMG Alexy on the upcoming Global Championship – "We just want to do our best and make our region proud"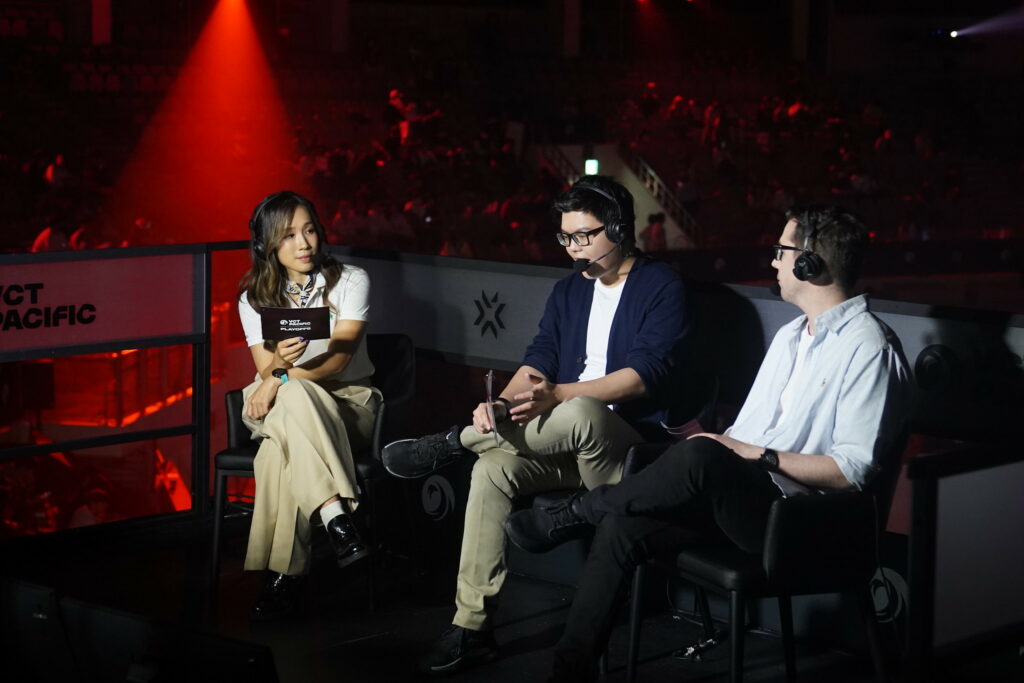 Just as every sport has its unique charm, it also has its distinct voice: the commentators, commonly known as casters. These are the engaging voices that bring tournaments to life, offering vivid and contextual narration of the unfolding action. Each caster brings their own style and flair to the broadcast. In the VCT Game Changers APAC ecosystem, heyimquack has become a familiar voice, having been involved in casting the women's circuit since 2020 and has also contributed his expertise at the pinnacle of the sport in the VCT Pacific League in Seoul.
"What a journey it's been!" heyimquack reflects back to 2020. "Game Changers wasn't even a thing back then. Now, we've got more players, prize pools, viewers, casters, tournaments, content, and organizations picking up teams compared to 2020. Having an APAC GC team sent to compete in an international championships event is such a big deal. Everything has grown and needs to continue to grow."
Taking a trip down memory lane, heyimquack recalls his time with Counter-Strike: Global Offensive. "I'd always been enthralled by the CS:GO casting legends and their iconic calls, growing up spending time mimicking them in my bedroom at night."
He fondly remembers one of his favorite caster calls, "The Big Apple and Snax is Hungry."
This iconic line was delivered by Matthew "Sadokist" Trivett during ESL One New York 2016 in a match between Virtus.pro and Natus Vincere. It was at this moment that Janusz "Snax" Pogorzelski executed a stunning 1v4 clutch in the game's second pistol round, propelling his team toward a decisive victory. "Something about those lines, the delivery of them, and the quality of Sadokist's voice just gets me." heyimquack says.
"After trying out a local casting workshop/class, VALORANT was released and I was referred to cast for FSL for one of my first-ever casting jobs. Needless to say, I'm eternally grateful to the FSL team and my friends & mentors who've helped me along the way."
The journey to success in esports hasn't always been a path lined with roses and joy. Like any career in this field, it is filled with challenges and uncertainties, particularly in an industry that's barely a decade old. VALORANT, for instance, is still a relatively new esport title, having been around for just three years.
There's always a captivating story behind every person in esports, whether they're in the spotlight or behind the scenes. "I loved watching and listening to casters, but it wasn't really ever a thing I thought I'd be able to 'do'."
Hailing from Singapore, heyimquack shared a story about his family's initial hesitations regarding his involvement in esports, which changed to support following some unexpected events while he was helping a Southeast Asian team overseas.
"Funny story," he began. "They were definitely a little resistant to the whole thing [by my family], but after coming back from Copenhagen as Paper Rex's team handler –and I wasn't even casting–, my dad suddenly started talking to me about PRX's games out of nowhere, when he picked me up at the airport.
After that, at the 2022 VCT APAC Last Chance Qualifier, our family group chat would get bombarded with screenshots and comments about how I was dressed, or how fat my cheeks were [laughs]! They're incredibly supportive now and I love and appreciate them all so much."
This newfound support further fueled heyimquack's passion for esports, especially in VALORANT. He has since gained recognition as one of Singapore's leading VALORANT casters and was among the first to experience Riot Games' newly launched Remote Broadcast Center (RBC) in Dublin, Ireland last year. 
More recently, besides his regular appearances in the VCT Game Changers circuit, heyimquack has become a familiar face as part of the VCT Pacific broadcasting team in Seoul. Over several months, he covered the VCT Pacific League, its Last Chance Qualifier, and Ascension tournaments from March to July. But he wasn't there alone making waves. 
In esports broadcasting, it is typical to have a duo of casters directing the commentary. They frequently alternate roles, sharing duties round by round, providing either play-by-play narration or post-round analysis. The VCT Game Changers APAC Elite's English Broadcast, for instance, featured five pairs of casters, totaling ten individuals. These teams covered more than 41 hours of live airtime over the course of a week, according to data from Esports Charts.
heyimquack, having worked with a range of casters across various circuits, highlights the significance of human connection in the world of casting. He believes it's a key element, saying, "To me, it's really all about that human connection. Being professional and having the broadcasting experience to know when to speak, or what points to bring up, helps keep you in sync, helps to tell a compelling story. And that's important."
He also emphasizes the joy of forming genuine friendships with fellow casters, sharing laughter and a mutual enthusiasm and passion for the game. "And that just makes everything more fun. I always have a blast casting with the APAC and VCT Pacific casters, especially when we joke about each other's quirks, like the PH casters and how they sing Asurai's name, how much Paperthin loves his turtlenecks, or how nerdy Will Chobra gets [laughs]."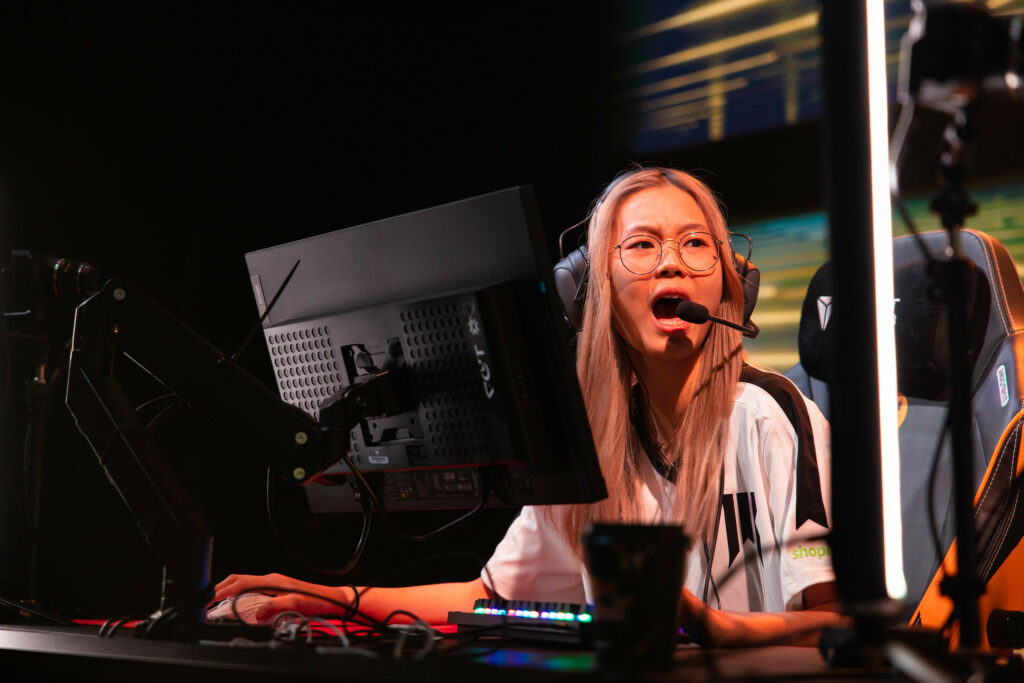 The concept of establishing dedicated esports circuits exclusively for women, like VALORANT Game Changers and ESL Impact in Counter-Strike, often sparks diverse opinions within the gaming community. In VALORANT, the participation rate among female players stands out compared to other esport titles, which has contributed significantly to the success of the Game Changers circuit, making it one of the leading women's esports circuits in the past two years.
The first VCT Game Changers Championship, for example, has been notably recorded as the second-most-viewed female-only esports event in history.
The creation of a dedicated circuit brings with it the opportunity to develop unique narratives around its players, teams, and prize pools. The inaugural Global Championship in Berlin alone featured an impressive prize pool of US$500,000. There continues to be an ongoing debate about the necessity of having an exclusive circuit like Game Changers for women. This conversation revolves around the question of whether a separate pathway is needed, considering that women can compete in the same circuits as everyone else.
heyimquack shared his perspective on the necessity of dedicated circuits for women in esports, offering a nuanced view on the issue. "In my humble opinion, I think it's gotta be a bit of both," he says, believing that the solution lies in a balance between creating a safeguarded space for women while also serving as a stepping stone towards integrating them into the main circuit.
The main VCT circuit, open to all competitors, presents unique challenges for women, some of which often go unnoticed or are difficult to discuss. "It may be certain social barriers or forms of discrimination, like how some teams refuse to scrim just because they're a women's team, scheduling, hate comments, or difficulties with mixed-gender teams."
These challenges emphasize why dedicated circuits for women are important. "A safeguarded space and a stepping stone intended for normalizing women in esports." heyimquack believes these women circuits empower and provide opportunities to women and marginalized genders, inspiring more to participate and ultimately paving the way for their inclusion in the main circuit.
heyimquack also sheds light on the broader challenges faced within the VALORANT and wider esports ecosystem, highlighting that these issues are not limited to players and teams alone, but also affect production staff, league operators, behind-the-scenes personnel, and casters.
He highlighted the struggles faced by some women casters whom he has worked or interacted with. In a world where gaming is often mistakenly seen as a male-dominated field, women casters are subjected to undue scrutiny and baseless criticism. "Women casters sometimes get hate comments simply for being women. People may automatically assume that they don't know VALORANT simply because of that fact. It's a sensitive topic and sometimes even just speaking up is scary because you're afraid you might be drawing negative attention to yourself."
The issue, as heyimquack sees it, is not just the presence of discrimination but the silence that often follows. He recalled a conversation with VCT Pacific host Victoria "ChubbyNinja" Cheng about the topic, where she advised, "Sometimes it's as simple as listening to what marginalized genders have to say. Really listen, without getting defensive. Ask questions, share the knowledge, keep the discussion going.
It might be worth stating that it's also on us as women to also take the time to answer genuine questions. What may seem obvious to us, is clearly not obvious to the asker."
It is definitely the responsibility of all members within the esports ecosystem to foster an atmosphere of respect, equality, and support, ensuring a safe and welcoming environment for everyone. Esports is a world where challenges are abundant, but so are opportunities for positive change. 
In VALO2ASIA alone, we continuously strive for equitable representation, ensuring that Game Changers receives the same level of visibility as the primary VCT circuit and giving players a place to stand out.
ALSO READ: VALO2ASIA Awards expand Game Changers category to Top Five in 2023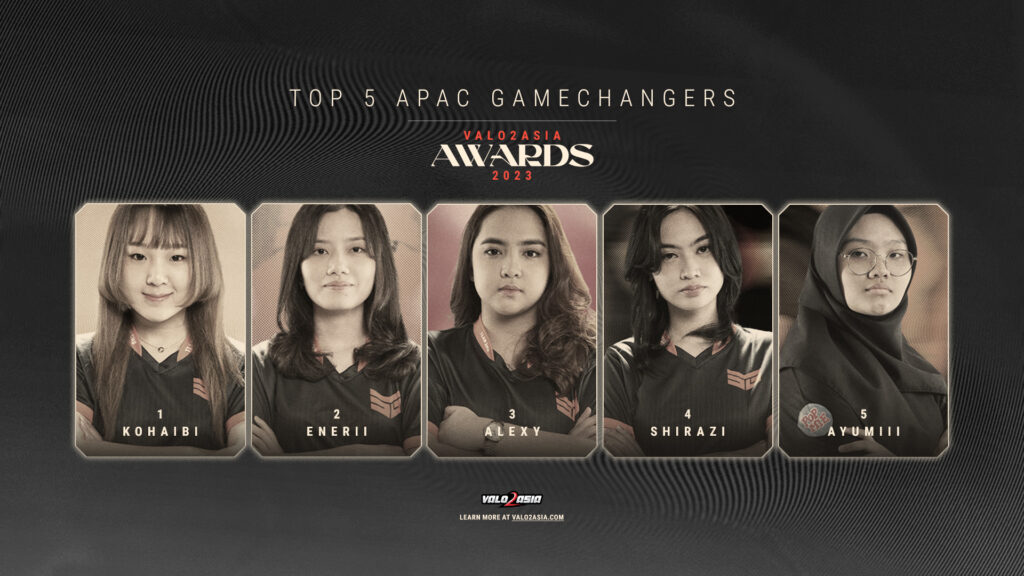 As the VCT Game Changers circuit prepares to enter its third year since its official launch in 2021, there's a consensus that there's still much to be done, particularly in the APAC region. This sentiment is shared by heyimquack, who believes there's still plenty of room for growth. "Apart from just more of everything, and hopefully a GC APAC LAN some day [laughs], I'd love to see more content on the games and players," he expresses.
He highlights the importance of personalizing the players to the audience, "Having post-match interviews with the players this year was an entertaining way to put faces to their names and showcase their personalities, and we need so much more of that." heyimquack echoes the sentiments of Leo Faria, the Global Head of VALORANT Esports, who once said, "Sports are all about personalities."
"Think about mimi, sonder, meL, daiki, or Festival from last year's Global Championship in Berlin. We remember their names because we got to see them and learn about who they are –and how mimi is insane in the head, true? The storylines, rivalries, affinity, and fandom spawned from such content give us more reasons to support the players.
We can't support them if we don't know them," he concludes, emphasizing the necessity of creating content that allows fans to connect with and understand the players beyond their in-game performance.
Having devoted countless hours to observing the Game Changers APAC scene, it was natural to inquire about the players to watch in the coming year. heyimquack had a clear choice: Milka "Skyelyse". He praised her potential, saying, "Her numbers and performances as a Killjoy/Duelist flex have been consistent throughout GC APAC Elite. Her fundamental mechanics show that she has the potential to go further."
In wrapping up our conversation, heyimquack also shared valuable advice for those aspiring to enter the casting scene. "Casting's a bit of a scary job in the sense that it takes work, skill, and a good amount of luck, among other factors…"
His tips, drawn from personal experience, are straightforward yet impactful: "Be professional. Be humble. As fun as casting looks and sounds, talking about VALORANT on-screen, it is work." He emphasized the responsibility that comes with being a caster, as it involves collaborating with co-casters, producers, sponsors, and presenting the players' stories effectively.
"That means that you're responsible for providing your work, and you'll be working with people who depend on you to deliver – your co-casters, producers, sponsors, the players who deserve to have their stories told well."
The Singaporean also advises upcoming casters to be punctual, prepared, and well-informed about their subject matter. But above all, he stresses the importance of passion and authenticity. "Be passionate, and be genuine," he advises. Reflecting his own love for the game, he adds, "As my best friend puts it, we love VALORANT and it gets our hearts going. And casting is all about sharing that love and excitement with others."
Find heyimquack on:
---
For more insights on the Asian VALORANT scene and upcoming content like this, be sure to like and follow VALO2ASIA on Facebook, Twitter & Instagram.
---
Cover photo courtesy of VCT Pacific