X10 CRIT, Thailand's second representatives in Berlin, are ready to put on a show for their second international appearance ever.
If you have been around, at least since the middle of this year, you are probably familiar with X10 Esports — which has now merged with Brunei-based CRIT Esports to establish X10 CRIT. In less than a week, the Thai powerhouse is set to take part in the most prestigious VALORANT tournament of the year, VALORANT Champions 2021.
The sole representatives of Southeast Asia at Masters 2 Reykjavik have arrived in Berlin with an added sense of expectation. Despite the squad's recent performance deviating from their previous success, with Patiphan "Patiphan" Chaiwong returning from a wrist injury, X10 CRIT are back to their full potential.
However, let us take a step back and learn about the team's ups and downs, as well as why they deserved to be placed on the same level as the other 15 competing teams.
The Bragging Rights since Day 1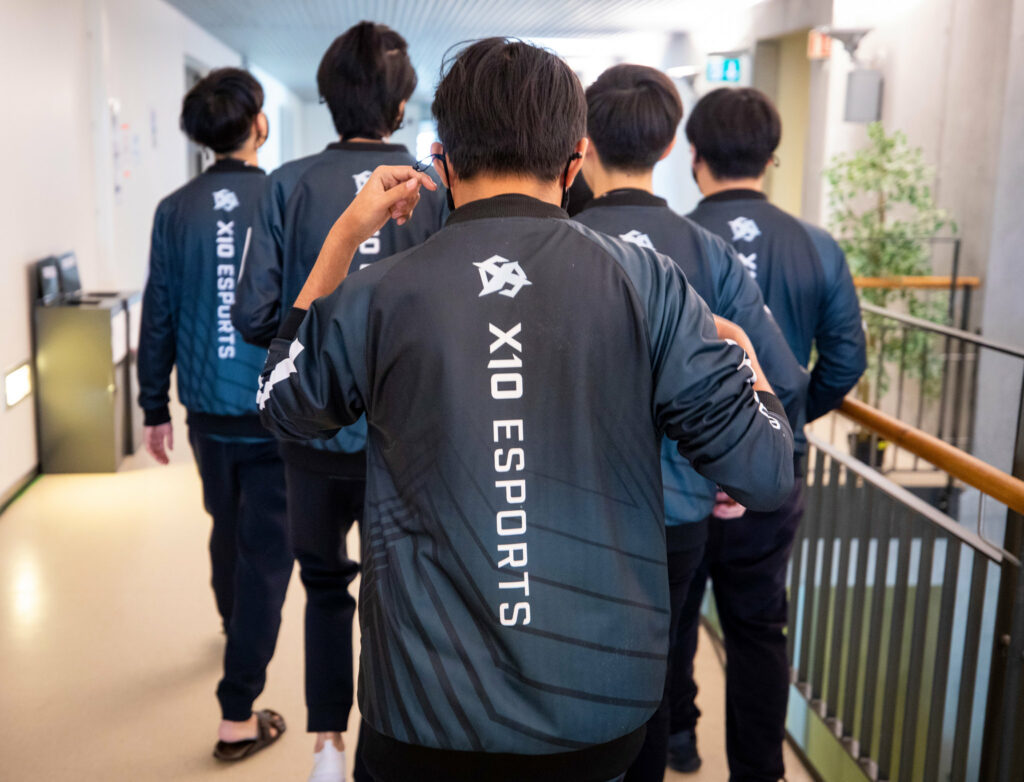 Dating back to December 2020, X10 VALORANT consisted of six players and a coach under the X10 Esports banner. Among them were Narongrit "Pooh1Tap" Sae-hun, Itthirit "foxz" Ngamsaard, Panyawat "sushiboys" Subsiriroj, Nutchaphon "sScary" Matarat, and Thanamethk "Crws" Mahatthananuyut, with Palapoom "AloNeFillz" Thaikum as a substitute and Yuranun "0bi" Sangurang as a coach.
At the end of that year, on the verge of a series of Thai major shuffles, X10 Esports surged ahead and won their first event, defeating more well-established teams such as Attack All Around, NG.Black, and Sharper Esport. Since then, the Itthirit "foxz" Ngamsaard-led side has seen nothing but success.
The team continued to garner a strong reputation in the domestic Thai VALORANT scene, especially after the collapse of MiTH and Attack All Around, winning tournament after tournament. And, with Riot Games' announcement of the VALORANT Champions Tour, the path for X10 became clear from that day: to qualify for Champions.
X10's squad became a serious contender in the first stage of VCT Thailand, making deep runs in all three Challengers and winning two of them.
The team lives or dies by no particular player, and it made them a team that can't be taken down if you don't take down the whole five.
Led by the only former CS:GO pro in the squad
Having played for numerous top teams in Thai, including Beyond Esports, Made in Thailand (MiTH), and Lucid Dream, Itthirit "foxz" Ngamsaard has achieved an impressive run on domestic and international landscapes during five years of his tenure in Valve's first-person shooter.
Some of the 22-year-old's achievements were 4th place at DreamHack Masters Spring 2020 Asia, 3rd place at ESL Pro League Season 10 Asia, and a runner-up finish at OMEN Challenger Series 2019. Nonetheless, he seldom enjoys the trophy-lifting moment as the runner-up position was his more often than not.
Nonetheless, with the vast number of offline competitions he has attended, foxz has the most LAN experience out of the five X10 members.
Since its release, VALORANT has had only two international tournaments, with Champions being the third and final one for this year. And for X10 CRIT, it will be their second international appearance ever.
ALSO READ: A Player Story – Itthirit "foxz" Ngamsaard
The LAN atmosphere is a complete 180-degree turnaround from playing online, and it will definitely impact those who are not mentally prepared. Having a leader like foxz with extensive LAN expertise to steer X10 CRIT will undoubtedly be a valuable underlying asset.
Kings of SEA – Masters 1
Looking back, X10 have set their footsteps back as early as Masters 1. After topping out the regional Challengers, X10 triumphed in the first Southeast Asian VCT competition after defeating Singapore's Team SMG in the grand final 3-2. Interestingly enough, all three SEA representatives at Champions qualified to all three major VCT SEA tournaments this year (Masters 1, SEA Challengers Playoffs Stage 2, and 3).
Unnecessary Change yet Needed
Who would have guessed that four days later after Masters 1 SEA, their strongest performer at that time, Narongrit "Pooh1Tap" Sae-hun, would depart from the lineup?
Despite being the squad's highest-performing player, the move was inevitable, according to close sources with the team at that time. A clash between the player and the organization left little choice but to bid farewell. To compensate for the loss of firepower, X10 had to bring in a star player from their primary domestic opponent, FULL SENSE.
X(10) Factor in Patiphan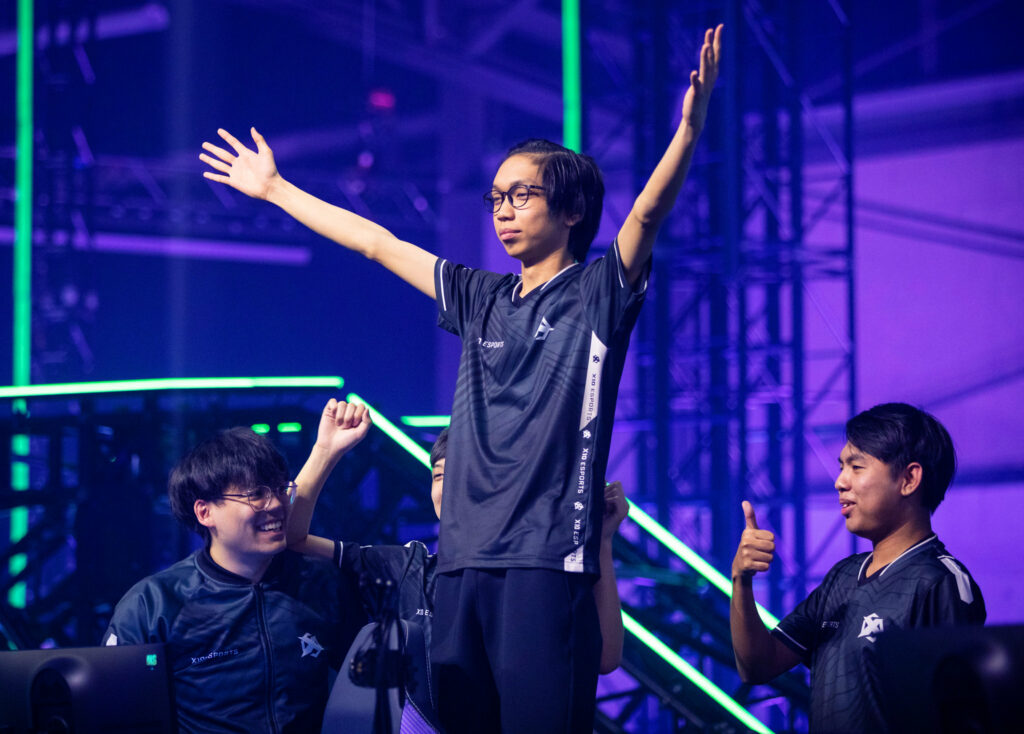 Patiphan "Patiphan" Chaiwong was brought in as the replacement for Pooh1Tap in April, and it has been this X10 CRIT lineup that we have known since then. With a different background than most, if not all, of Southeast Asia's Tier 1 players, the former FULL SENSE player added a unique flavor as well as a fresh perspective to the squad as it headed into a more mature and more established side.
Before his professional VALORANT stint, Patiphan formerly played professionally in Overwatch. Patiphan was most recognized for his tenure with Talon Esports and represented Thailand in the 2018 Overwatch World Cup. When he was 14, the DPS prodigy represented Thailand in Overwatch Contenders and opted to drop out of school to pursue a future as a pro player instead. However, owing to the OWL's minimum age restriction of 18 years old, he was forced to remain in the lower league.
Now that his destiny is in VALORANT, he is still a prodigy at the age of 18. Forward in the timeline, he was named the Day 4 MVP of Masters 2 Reykjavik, the first Asian player to get the honor in any international VALORANT tournament.
Nevertheless, we couldn't write about Patiphan without mentioning his spectacular entrances at Masters Reykjavik. Patiphan has undoubtedly become one of VALORANT's most prominent personalities.
Regardless of how X10 CRIT will perform, he has poured a lot more soul into an event with no audience, and more of his action is something that we don't want to miss. Don't we all agree that VALORANT is more than simply numbers? All that is needed is a fun and thrilling action.
The Deserved Triumph to Iceland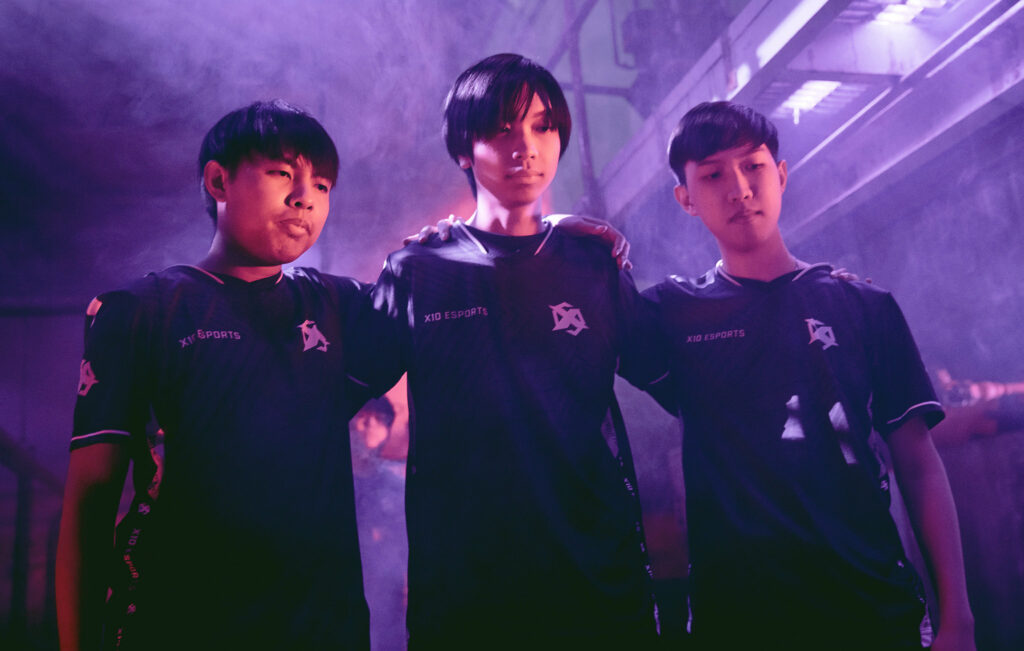 Patiphan's addition not only gives the squad a new goal but also gives the fans something to look forward to. Following their victory in the first week of VCT Thailand Stage 2, they continue to dominate the Southeast Asian region with their triumph in the VCT Stage 2 – SEA Challengers Playoffs.
They defeated their home competitors and now their fellow at Champions, FULL SENSE, on their way to qualifying for the first VALORANT event ever, Masters 2 Reykjavik, hosted in Iceland.
No team was better to represent Southeast Asia in Iceland. During the tournament, Team Vikings knocked Nutchaphon "sScary" Matarat and co. in the first round down to the lower bracket, where the Thai team took down Japan's Crazy Raccoon. The next match against eventual runner-up Fnatic saw them eliminated in 7th-8th place.
These outcomes of X10 Esports in Reykjavik were nothing short of remarkable for a region with no blueprint in the FPS scene overall. Despite not securing a map over the Brazil and EMEA regions, there was some sense of validation of Southeast Asia's level against the rest of Asia after delivering the coffin to the event's only Japan representative.
The downs of X10 Esports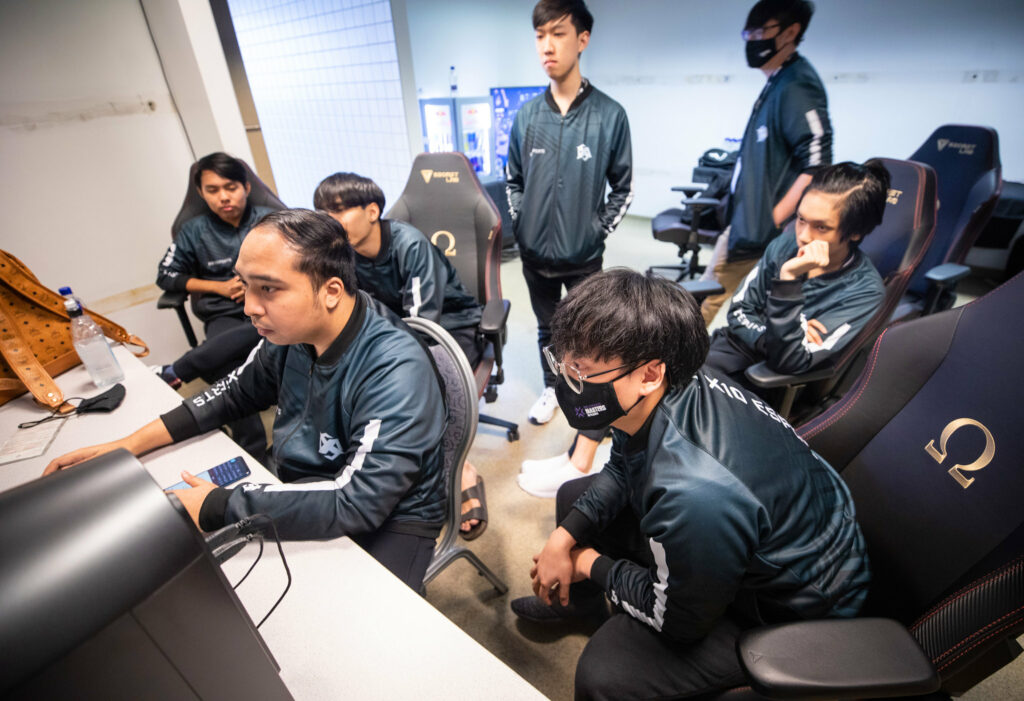 The expectation from the sole representatives of SEA in Iceland drastically went up after the event. The heavy hitters of Thailand went on to gain a reputation internationally.
However, Patiphan's decision to take a break from competition to concentrate on his recuperation after suffering wrist issues since the beginning of the year significantly impacted the team. The decision, taken three days before VCT Thailand Stage 3 Challengers 1, forced them to rely on coach Yuttanagorn "Zeus" Kaewkongyai until Patiphan recovered.
This did not seem to affect them at the domestic level, as they clinched the first seed in the group stage by defeating FULL SENSE 3-0 in Week 1. However, that was a different case when facing other upper-echelon teams of Southeast Asia without full firepower.
VCT Stage 3 – SEA Challengers Playoffs – X10's biggest nightmare
The first day of the event saw each squad able to put up an explosive performance against the other, forcing all four teams in Group C to share one victory each. This trend lasted throughout the second day (X10 1-1 BAAM, GXR 1-1 BOOM). As if the narrative thus far wasn't enough, day three matches would set the tone for the remainder of the playoffs since they would determine two teams that will go big or go home.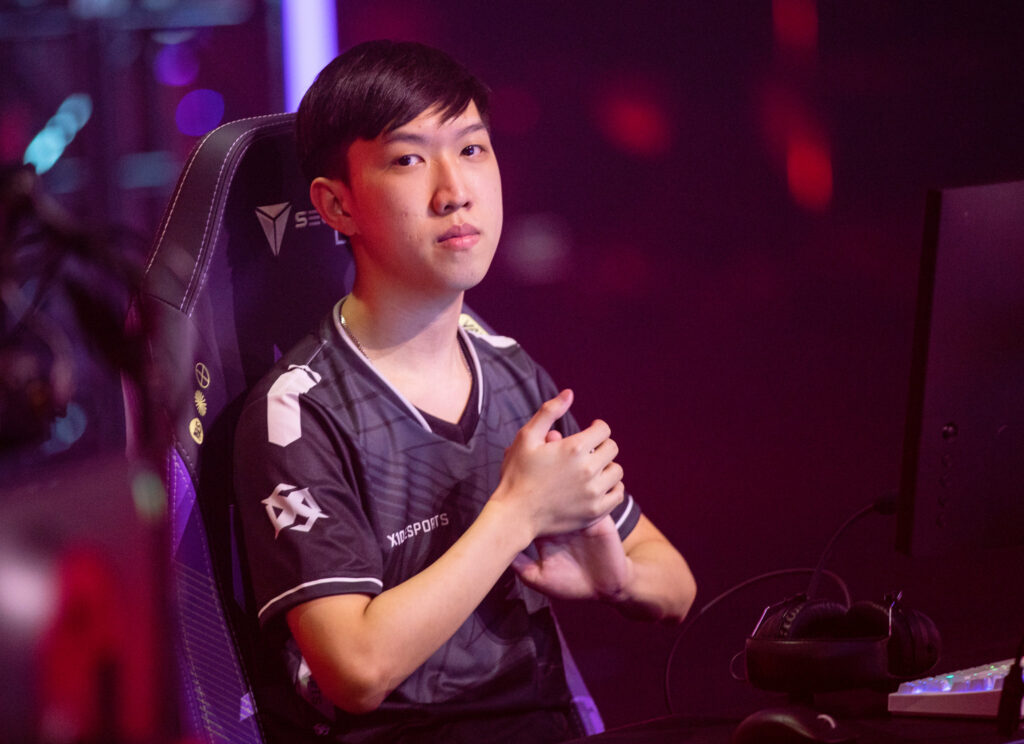 The last day's opening match pitted X10 Esports versus BOOM, with BOOM taking the first map on Haven 13-6 and X10 taking the second map 13-7. With BOOM claiming seven rounds on the second map, X10 needed a four-way tie to qualify for the playoffs. As the head-to-head round difference is the primary tie-breaker, it meant that even though X10 and BOOM were equal for third place with three points apiece, the outcome of their qualification was in the hands of the last match.
In the last match, Team BIG BAAM versus GXR, BAAM led by just three rounds. They fell one round shy of the four-way tiebreaker for second place alongside GXR. If BAAM won, they would bring BOOM to the playoffs, while GXR would take X10 Esports together with them to represent Group C in the playoffs.
As a result of BOOM defeating X10 13-6 on Haven and X10 defeating BOOM 13-7 on Icebox, X10 lost their playoff spot by ONE round.
The Prodigy is Back to Bring the Expectations Up Again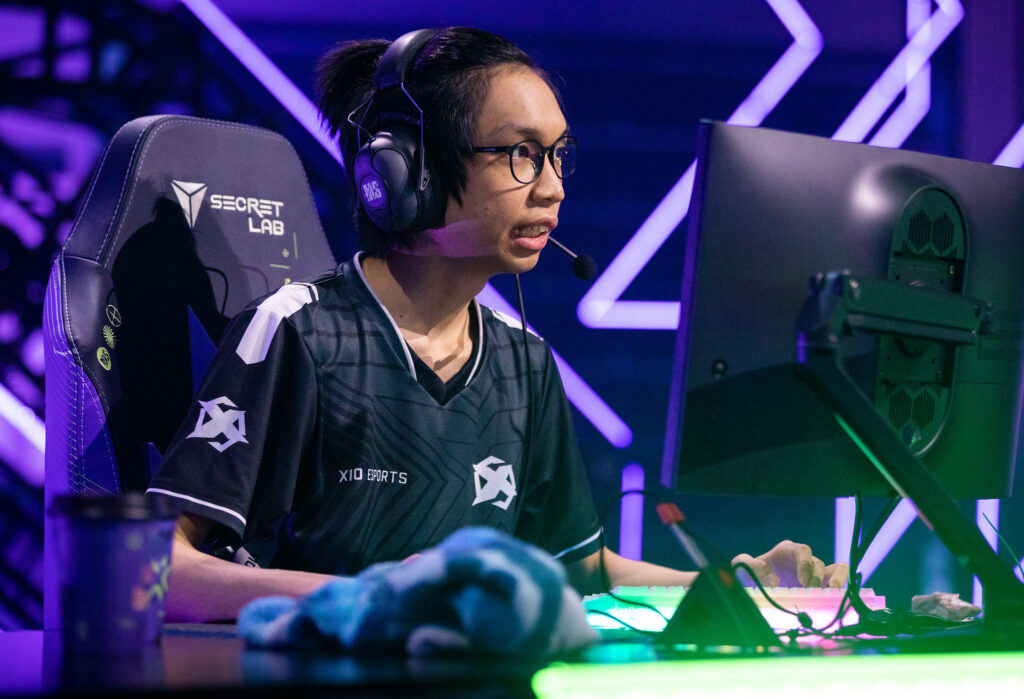 Although X10 CRIT failed to make it to VCT Masters Berlin, they did enough to earn a spot at Champions. The Thai team secured 295 circuit points over the course of the year, above and beyond any other team in the region.
After the expectations falling off their shoulders in VCT Stage 3 with the absence of their star player, X10 reinstated their star player Patiphan to the starting lineup, ensuring full firepower for the most prestigious VALORANT event of the year.
While a string of underperformances has been witnessed in eight of X10 CRIT's matches since the Stage 3 Challengers Playoffs ended, in an interview with Upcomer, Crws has stated that the team has been saving strats from the day X10 CRIT were confirmed to qualify for Champions. In the only X10's appearances after Stage 3, FPSThailand Season 1, the team has been experimenting with different roles and agents, and an element of surprises is sure to be thrown out by the Thai side.
"I've been playing smokes because we didn't use any of our strats we are going to use in Champions, so I just played whatever I wanted." Crws, who typically plays Initiator agents like Skye and Breach, said.
X10 CRIT will make their debut with an all-in attempt at VALORANT Champions 2021, where they have been drawn in Group A with Acend, Team Envy, and Keyd Stars, with their first encounter placing them against the runner-up of Masters 3 Berlin, Team Envy.
---
For more insights on the Asian VALORANT scene and upcoming content like this, be sure to like and follow VALO2ASIA on Facebook, Twitter & Instagram.
---
Cover photo courtesy of Colin Young-Wolff/Riot Games