With the region's fanbase being so large, Crazy Raccoon have always had big expectations on their shoulders. And after a great Masters Berlin performance, expectations have only gotten higher. Fortunately for them, though, everything is coming together to make their Champions showing just as exciting.
Masters Berlin – the start of success for Crazy Raccoon?
Coming off a disappointing showing at Masters Reykjavik, not much was expected out of Crazy Raccoon at Masters Berlin. And their first game seemed to just confirm that. Crazy Raccoon were absolutely, completely trounced by Gambit Esports, only winning two rounds all match. It seemed to be proof that Japanese teams couldn't compete.
Next, though, Crazy Raccoon matched up against Brazilian second seed Havan Liberty. It was a very winnable match, and one CR needed to show up for if they wanted to regain some respect for their region. And they sure did. CR beat HL 13-9 and 13-8 to deliver Japan's first-ever win in international VALORANT competition.
This set them up for a rematch with Gambit. The winner would go through to the quarterfinals, but CR weren't thinking about that; they just wanted to make the game closer than last time. And did they ever.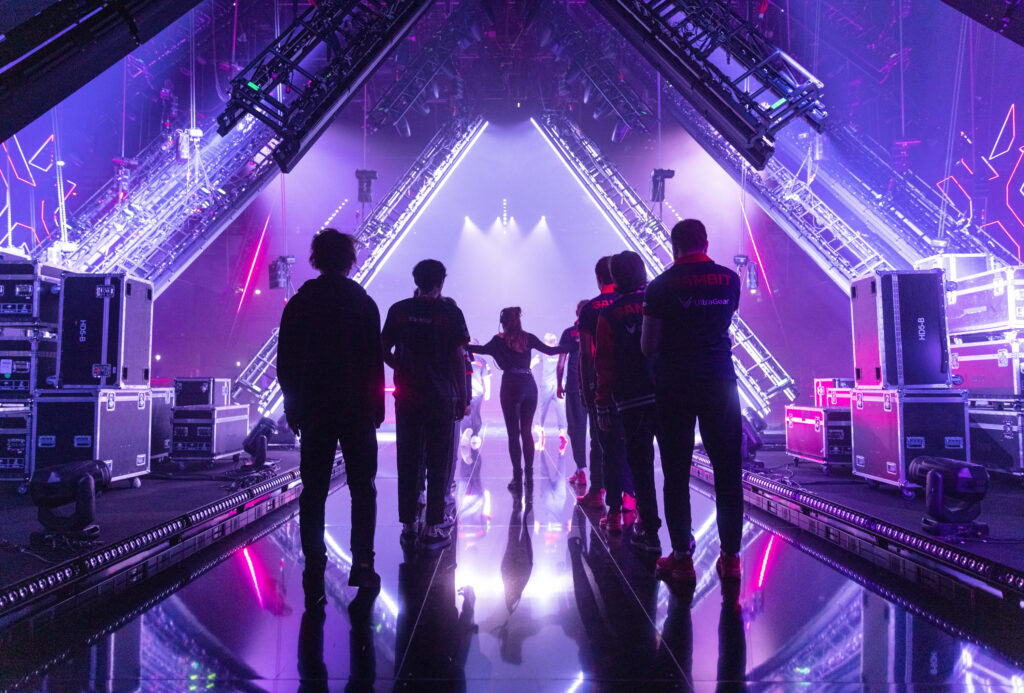 Crazy Raccoon opened up a 6-0 lead to start off the series on Ascent. The lead slowly slipped, and they only won one attack round as Gambit closed out the map 13-8. But it was progress. Icebox was even better. CR opened up another big lead, and didn't totally lose it this time. They pushed Gambit to overtime, and while they eventually lost 14-12, it was a huge success. It re-established Japan as a region to watch, and proved that they could compete with the best. Gambit would go on to win the entire tournament, while for Crazy Raccoon, even this modest success was absolutely huge.
Local Japanese talent aims to put on a show
The Japanese scene is home to a lot of top Korean talent that can't find an organization in their home region. Newer and lower-tier teams all field players that would star in Korea. This means that the difference between the top teams and the lower ones is often the quality of the three Japanese players that they play. And Crazy Raccoon is no exception.
Hideki "Fisker" Sasaki and Yusuke "neth" Matsuda in particular stand out as some of the best VALORANT talents Japan has produced. Both players come from a background in Counter-Strike: Global Offensive, though neth was much more successful. In VALORANT, neth played for Blackbird Ignis throughout the first few months of the game's lifespan, before joining Crazy Raccoon. There, he's proven himself as a reliable anchor and great aimer who will always get the job done.
ALSO READ: FULL SENSE – Untested yet Deadly
Fisker is a more recent addition to the team, and played for FAV gaming for most of his time in VALORANT so far. Throughout 2020, he was one of the most statistically impressive players in Asia-Pacific, but didn't have much of a team to back him up. Upon joining CR, he played more of a supportive role, but was starting to switch back to Jett as Masters Berlin wrapped up. He and neth will be key to Crazy Raccoon's success at Champions.
The group of life?
When it comes to Champions, Crazy Raccoon could not have gotten more lucky. Their group draw has set them up for success. In their opening match, Crazy Raccoon will be playing Team Vikings. Vikings have not done well regionally since their Masters Reykjavik appearance, and CR have already beaten a Brazilian second seed once. Team Secret is also in CR's group. Questions seriously surround Secret – after having a great Stage 3 performance in Southeast Asia, they've fallen off a cliff. Secret have played in four tournaments since Stage 3, and haven't won any of them, always losing to teams well outside the skill level of the teams that will be at Champions.
Lastly, there had to be one tough team in this group, and that would be Gambit. Most fans rightly expect the Masters Berlin winners to breeze through this group. But Crazy Raccoon already gave them a tough fight once – perhaps we'll see it happen again.
---
For more insights on the Asian VALORANT scene and upcoming content like this, be sure to like and follow VALO2ASIA on Facebook, Twitter & Instagram.
---
Cover photo courtesy of Colin Young-Wolff/Riot Games