Former X10 Esports and LaZe player Marcus "Nephh" Tan has been added to BLEED's roster, the Singaporean organization has announced. 
SINGAPORE – Bleed Esports have replaced Jia Heng "JayH" Wong with Marcus "Nephh" Tan on the active roster, with the former continuing to be a part of the team as a substitute. This move came just days after Bleed Esports secured victory in VCL MY/SG Split 1, in which they defeated Nephh's former team, X10 Esports, in a best-of-five grand final.
As per the announcement made by Bleed Esports, JayH, who was previously an active player, will now be moved to the substitute position to make room for Nephh. The statement read, "In light of welcoming Nephh, we announce that JayH will be moving from active player to substitute on our VALORANT team. Thank you for your support and dedication. We look forward to seeing you continue to grow and support our team!"
ALSO READ: DRX partners with LG Display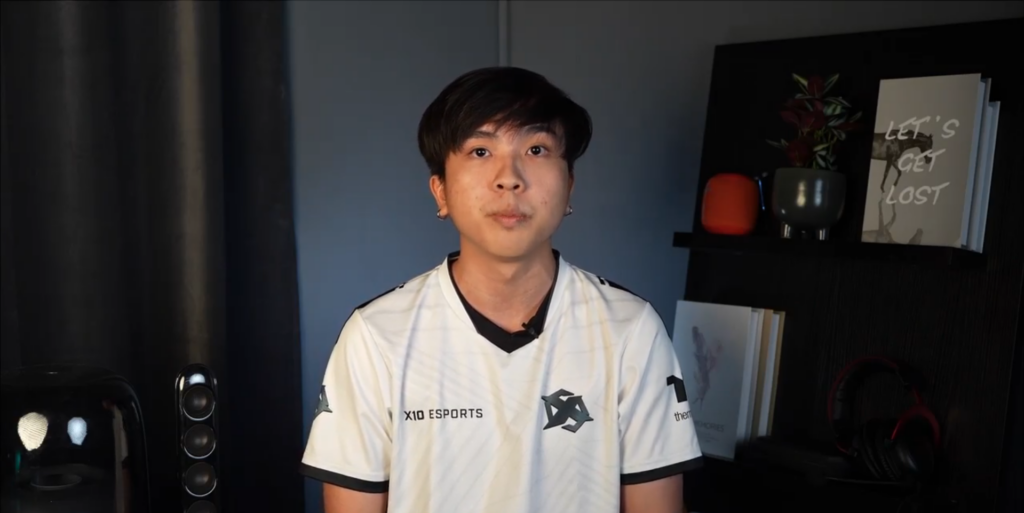 The 19-year-old in-game leader initially garnered attention as a member of the LaZe squad that finished second in the 2022 VCT MY/SG Stage 2 Challengers before the team was acquired by Gaimin Gladiators. He also played a pivotal role in GG's victory in the BLEED Summer Open tournament, which saw them triumph over strong teams such as Bren Esports, Reckoning Esports, Oasis Gaming, and Alpha Esports Pro.
Furthermore, Nephh delivered some impressive performances with X10 Esports in the recently concluded VCT MY/SG Split 1, achieving a remarkable 1.15 VLR rating and securing the sixth rank among all the players who participated in the tournament. He played with X10 for the entire duration of Split 1, except for the grand final, where his team faced his new team, Bleed Esports.
"Thank you Bleed Esports for this amazing opportunity! I will try my very best and hope I can help the team soar to greater heights!" Nephh said after the official announcement.
In another development related to BLEED, the team's coach Abhisek "GodspeedxD" Bajaj has parted ways with the organization and is now looking for a new home. The 30-year-old coach is open to coaching offers from all regions in the Challengers Leagues and Partnered Leagues.
Bleed Esports will have over two weeks to prepare with their new domestic addition before the upcoming VCL MY/SG Split 2, which is set to take place on March 29. The winners will secure the sole VCT Pacific Ascension slot for MY/SG and MYR40,000.
The full Bleed Esports roster is as follows:
🇸🇬 Derrick "Deryeon" Yee
🇸🇬 Tyler James "juicy" Aeria
🇸🇬 Marcus "Nephh" Tan
🇻🇳 Ngô "crazyguy" Anh
🇹🇭 Nutchaphon "sScary" Matarat
🇩🇪 Nikola "LEGIJA" Ninić (Head coach)
🇸🇬 Sushant "Ominous" Jha (Analyst)
---
For more insights on the Asian VALORANT scene and upcoming content like this, be sure to like and follow VALO2ASIA on Facebook, Twitter & Instagram.
---
Cover photo courtesy of Bleed Esports