After XERXIA's elimination at the hands of KRÜ Esports, we caught up with Thanamethk "Crws" Mahatthananuyut to talk about the Thai side's performance in Istanbul and what the future holds.
TURKEY – The Itthirit "foxz" Ngamsaard-led side debuted a new look for the VCT 2022 season. In addition to playing under a new banner, the former X10 squad added a new player to their roster in the form of a young Thai prospect, Thanachart "Surf" Rungapajaratkul, 18. Not long after the switch, the Thai powerhouse were able to make a great impression, continuing to hold APAC's second seed and qualifying for all three international tournaments this year.
However, coming into Champions 2022, it was all about hope rather than expectation. Despite making appearances in all international tournaments this year, the Thai team struggled to realize the potential of their roster after getting eliminated early in the group stage of all three, with only a 33.3% LAN map win rate recorded.
Shortly after the end of the group stage of VALORANT Champions, Crws sat down with VALO2ASIA to look back and talk about his experience visiting various countries to attend Masters and Champions in the past two years, his insights about XERXIA's campaign at Champions, as well as goals for the next year, among others.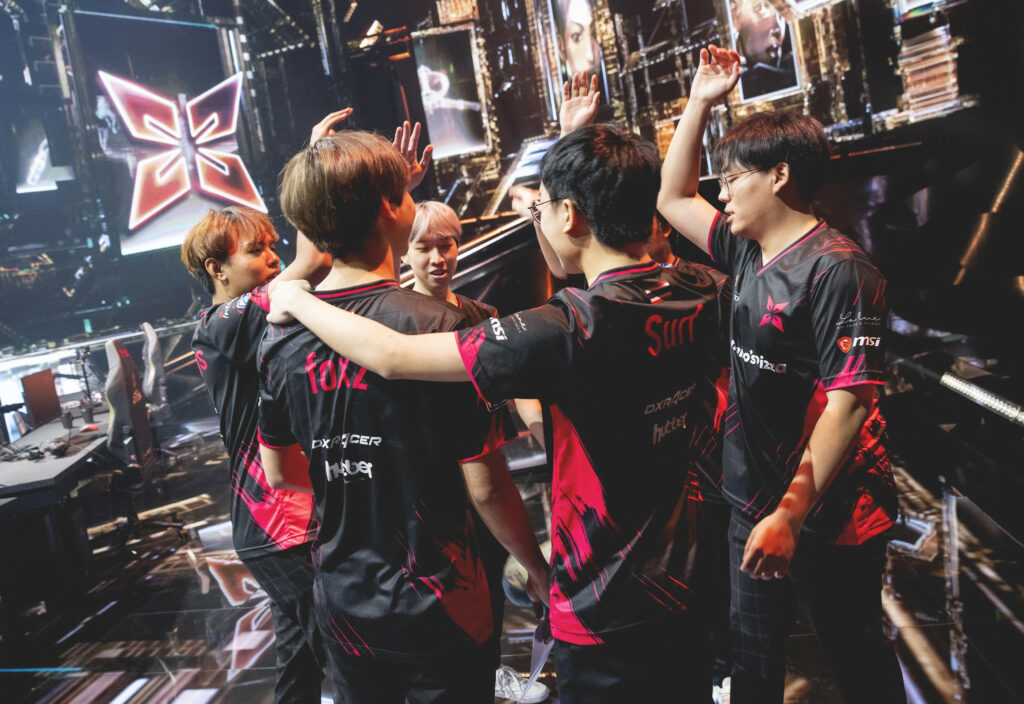 ---
VALO2ASIA: Since early last year, you have traveled to various European countries to participate in VALORANT Masters and Champions tournaments. Which countries hold a special place in your heart when it comes to culinary, hotel, and practice accommodations?
Crws : The greatest hotel so far has been the 2021 Masters 2 Reykjavik. Compared to the other hotels I visited, the hotel rooms were the nicest. The 2022 Masters Reykjavik comes to mind when talking about the practice room since it was huge and the practice room was located in the same hallway, directly next to our hotel room. The best cuisine was in Copenhagen; there were many different options, and the flavor was comparable to what we had in Thailand.
VALO2ASIA: You used to play alongside Patiphan "Patiphan" Chaiwong for the better part of last year, and suddenly Thanachart "Surf" Rungapajaratkul had to take his position. Could you elaborate more on how the transition between the two players early this year was?
Crws : Patiphan to me is a really talented guy. Sometimes he does stuff without needing to be told what to do. He is willing to take chances by doing crazy stuff, which occasionally pays off. He also has a lot of ideas running through his head.
Surf is more like a straightforward player. What we told him to do, he will do it. We need to put in ideas on how to play the agents, the strategies, and other stuff.
VALO2ASIA: For a better part of last year, X10 Esports were largely considered the region's best shot against international opposition, but it seems that you guys fell off a bit this year in APAC. What is your opinion regarding that?
Crws: We took a really big risk by bringing an unproven player to our squad. We have to give him ideas on how we play the game and teach him what to do. It was like starting over with a different Duelist in that kind of sense.
Patiphan has more LAN experience compared to the rest of the squad. He could be brainstorming new strategies and ideas for the team. That is perhaps why we need to focus on [accommodating] our Duelist rather than the team. Maybe this was why we fell short on the international stage and [twice] in the grand finals of VCT APAC.
ALSO READ : Riot Games release "Road to Champions – sScary" mini-documentary
VALO2ASIA: XERXIA attempted to squeeze new approaches such as Itthirit "foxz" Ngamsaard's new Phoenix and Yoru picks in a match against XSET, although it did not end with a triumph. What went wrong?
Crws: I think the strategy was pretty good, however the reason why we lost both maps was that we could not execute properly. Our trading is not good either, and they had better aim because they they [XSET] never get pickoffs for free.
One of the moments was when XSET already took two of us, and it required the third guy to trade [the kills]. They were out-trading us, and that was probably why the comps did not work out, but I think it was only a few rounds, and if we had better trading, maybe we could have won the game.
VALO2ASIA: You and KRU Esports had a similar story of qualifying for both Masters this year but not making the playoff cut. And you two finally met in the elimination match. Unfortunately, on the decider map, XERXIA seemed to crumble under pressure, which cost you the map and the series. What do you think about the match?
Crws: KRU found key pickoffs in the second half of the third map, which was really hard on Ascent, and they have good trading skills.
The strats were pretty normal for me; KRÜ Esports [always] did the same thing, but they always got the first pick on us, which made our rotations slower and caused our anchor to work harder to be able to hold on-site. It was probably why we did not do well on defense. It cost us so many rounds.
VALO2ASIA: XERXIA did not pick Pearl for the entirety of Champions. What do you think about the map, and was there a reason XERXIA chose not to pick it?
Crws: I think it is a balanced map both defending and attacking. We did not play it because the opponent we faced did not want to play [Pearl] against us. We did not have any information about the opponent's gameplay [on that map either], so we did not pick it as a map to play However if our opponent wants to choose Pearl, we are definitely ready and excited to play.
ALSO READ : blaZek1ng on BOOM Esports at Champions: "We should've played more confidently"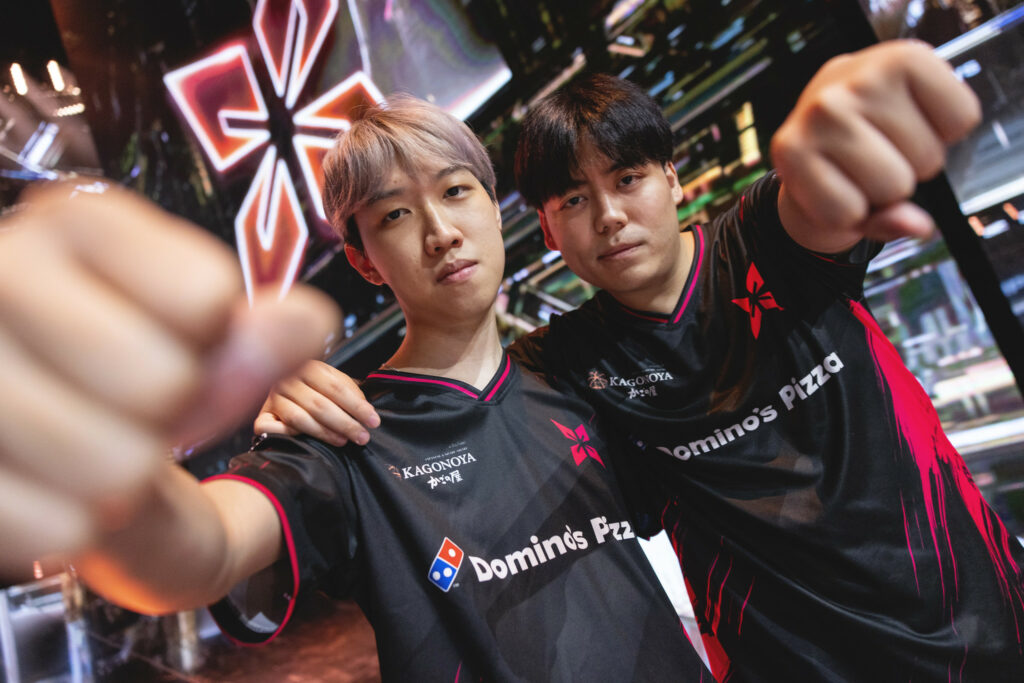 VALO2ASIA : To talk more generally, many rumors have surrounded XERXIA post-Champions. What else can you tell us about the future of the team?
Crws: To be honest, none of us really know because we do not know anything about franchising yet, but there is probably going to be a change on the team, with either one of us leaving or more. That is the right thing for sure.
VALO2ASIA : Before we end the interview, any message for fans that supporting you since X10 until now in XERXIA?
Crws: I would like to thank all of the fans that have supported us for the past two years. I personally apologize for not really showing up in the past three international events, but I can assure you that everyone on the team wants to be better and the players are still passionate about the game. We hope we will get a chance to play in the franchise league and be much better than we have been this year.
---
For more insights on the Asian VALORANT scene and upcoming content like this, be sure to like and follow VALO2ASIA on Facebook, Twitter & Instagram.
---
Cover photo courtesy of Colin Young-Wolff/Riot Games
This interview has been edited for length and clarity.