DetonatioN FocusMe are seeking new players heading into the 2024 season. 
JAPAN – DetonatioN FocusMe have announced an open recruitment process for new players to join their ranks ahead of the 2024 season. The Japanese side will be keen on infusing new talent into their roster following a lackluster performance in the inaugural season of the VCT Pacific League, where they failed to secure a single victory. 
This isn't the first time that DetonatioN FocusMe have opted for an open recruitment strategy for their VALORANT team. The Tokyo-based organization has previously done the same following their acceptance into the Pacific league, a scouting approach that is increasingly rare in the pinnacle of esports competition.
ALSO READ: Sengoku Gaming part ways with Fisker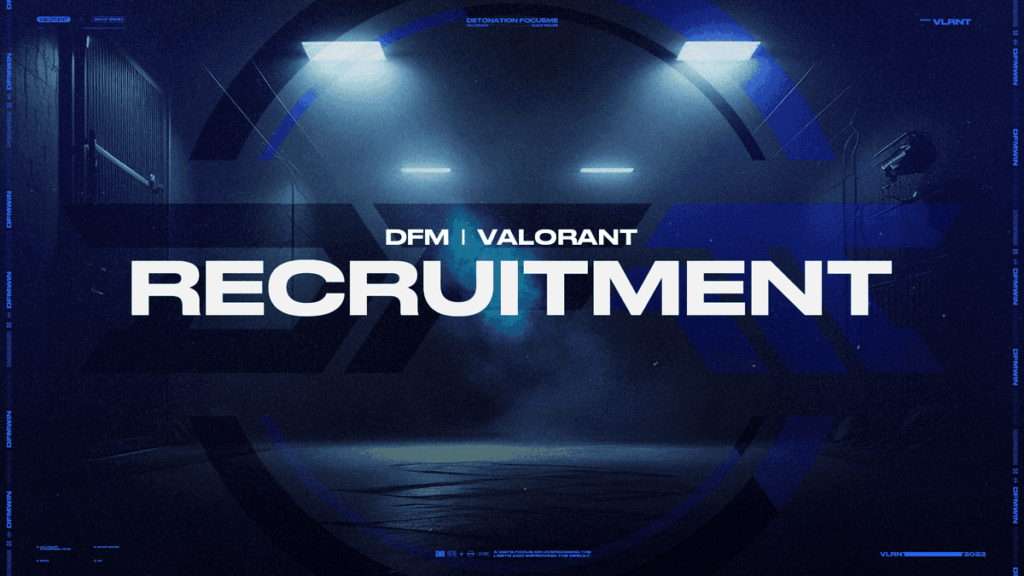 Players interested in applying should be at least 18 years old, must have reached a Radiant rank with a minimum of 600 RR, and have prior competitive experience. Furthermore, they must be capable of securing a visa and relocating to South Korea for the duration of the season.
DetonatioN FocusMe are open to receiving applications from all corners of the world, providing an equal opportunity for players not only from Japan and Korea but also from other regions to potentially join the team.
The selection procedure for applicants will involve four phases: an evaluation of documents, a skills test, and an interview conducted by DFM's CEO and VALORANT staff, culminating in a contract offer to successful candidates.
The requirements to apply can be found on the official DetonatioN FocusMe website here. Interested parties can apply until Sunday, August 6, at 23:59 JST (UTC+9).
---
For more insights on the Asian VALORANT scene and upcoming content like this, be sure to like and follow VALO2ASIA on Facebook, Twitter & Instagram.
---
Cover photo courtesy of VCT Pacific