DetonatioN Gaming is seeking for new players to represent the organization heading into the VCT 2023 Pacific League next year.
JAPAN – After securing partnership status in the VCT 2023 Pacific League, DetonatioN Gaming is now on the lookout for new players to join its team. Instead of building an all-Japanese roster, DetonatioN will most likely go an international route, with all nationalities welcome to apply.
"DetonatioN Gaming is looking for new members to participate in the VALORANT Champions Tour Pacific League," the announcement reads. "We are looking forward to receiving applications from people who recognize that they have world-class abilities."
ALSO READ: VCT 2023 – Partnership teams announced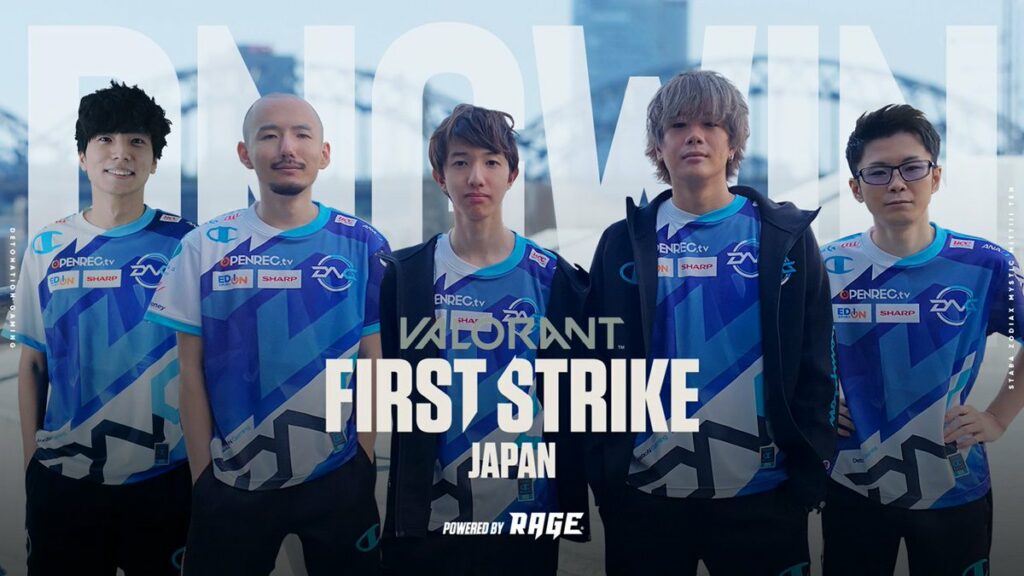 DetonatioN entered VALORANT in mid-2020 with the signing of a Japanese roster featuring current ZETA DIVISION star Tenta "TENNN" Asai, as well as other young Japanese and Korean prospects. While they were able to find initial success with a win in UTAGE VALORANT Season 1 and a fourth-place finish in First Strike Japan, the roster spent the first half of the following year outside of the top ten in the Japanese domestic rankings, deviating from the original plan to build a world championship team.
The organization would briefly withdraw from VALORANT before reentering the scene at the opportune moment three months later. DetonatioN Gaming swapped three out of four members of its PUBG roster to VALORANT while keeping their "White" branding. Filling the void would be former NUTURN member Seo "Suggest" Jae-young, as well as Hae-seong "HSK" Kim, who was a former teammate of Seon-ho "xeta" Son and Kim "stax" Gu-taek in CS.
The addition of former ZETA DIVISION player Ryo "barce" Takebayashi helped the team qualify for the main event of VCT Japan Stage 2 Week 2. DNG were knocked out early in the group stage and did not make it to the Challengers stage after losing against Jadeite.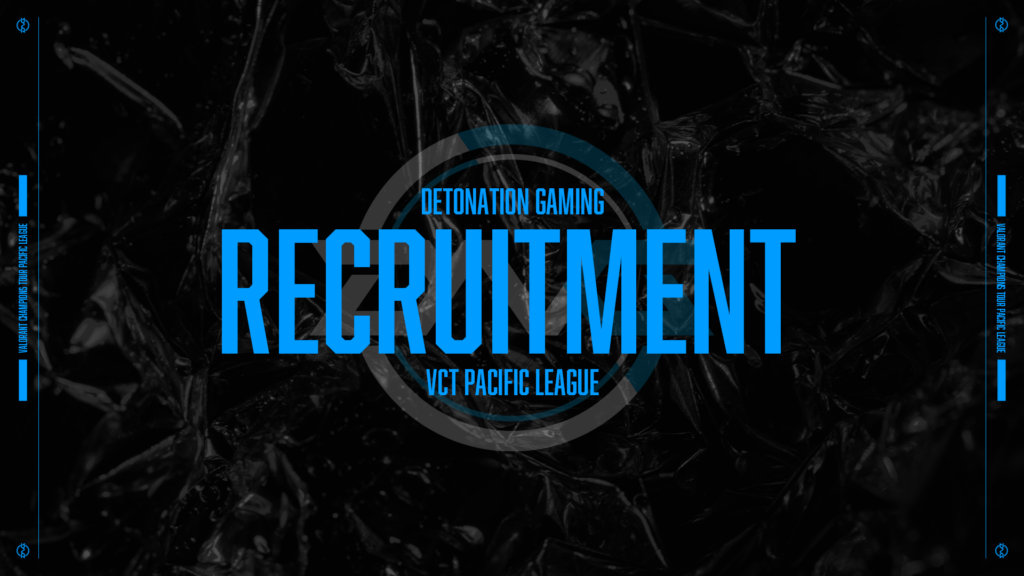 The requirements to apply can be found on the official DetonatioN website here.
The application period will end on September 30. In the meantime, it is uncertain if the organization will build an entirely new roster or replace some of the present DGW members, as nothing is set in stone yet. DetonatioN's new lineup will debut at the inaugural tournament in Sao Paulo, Brazil, in February of next year.
---
For more insights on the Asian VALORANT scene and upcoming content like this, be sure to like and follow VALO2ASIA on Facebook, Twitter & Instagram.
---
Cover photo courtesy of DetonatioN Gaming