The former SPG and OP.GG coach comes in to take charge of the Chinese squad.
CHINA – Dragon Ranger Gaming (DRG) have announced the signing of Lee "Xive" Do-hoon as their team's new coach. He will be working alongside head coach Huang "LT" Biaohong to prepare the Chinese-Taiwanese combine ahead of their campaign in FGC VALORANT Invitational Act II next month.
Prior to his appointment as DRG's newest coach, Xive accumulated plenty of experience from his time in the Korean VALORANT circuit, where he plied his trade with Spear Gaming and OP.GG SPORTS.
ALSO READ: VCT Pacific gets new start time starting in Week 5

With Spear Gaming, Xive took on the responsibility of coaching both the main and female lineups throughout the 2022 season, which led to the former's qualification for VCT Korea Stage 2 Challengers. Furthermore, he led the female team to a win in VCT Game Changers Korea and came close to qualifying for the VCT Game Changers Championship event in Berlin, where they fell short in the East Asia stage, losing to FENNEL Hotelava in the final.
After he departed from Spear Gaming, Xive continued his coaching journey with OP.GG SPORTS and coached the team in the main event of VCL Korea Split 1.
Xive shared his excitement about joining DRG to VALO2ASIA, stating, "As I had previously only coached Korean squads, I was looking for a new challenge outside the region, and I was fortunate enough to be accepted into DRG. I am so happy to get in."
"We are working to develop our own unique style of play. Our team is improving, and we are determined to keep progressing so that we can showcase ourselves in Tokyo." Despite English being the primary means of communication for the team, the organization is actively supporting Xive in his efforts to learn Chinese to overcome any language barriers that may arise.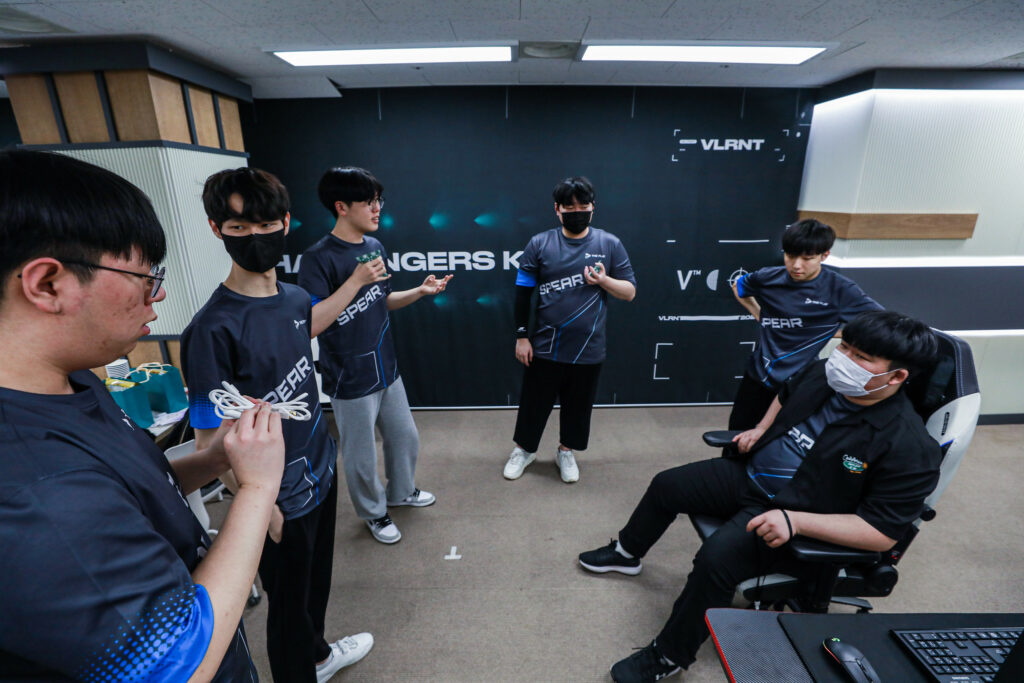 In a piece of DRG-related news, there is a search underway for a player to round out the roster who meets specific qualifications, including fluency in Mandarin and the ability to relocate. The team is also prioritizing players specializing in Smoke and or Initiator agents. Those who meet the criteria and are interested can contact Xive directly on Twitter.
Xive's next match in his new post will be in the main event of FGC VALORANT Invitational Act II next month.
Dragon Ranger Gaming have:
🇨🇳 Qing "Death01" Yi – 卿熠
🇹🇼 Shao "Nicc" Yiqun – 邵亦群
🇹🇼 Chen "TvirusLuke" Zhenqing – 陈振庆
🇹🇼 Yang "PAULTATO" Weisheng – 杨为盛
🇨🇳 Huang "LT" Biaohong (Head Coach) – 黄镖洪
🇰🇷 Lee "Xive" Do-hoon (Coach) – 이도훈
---
For more insights on the Asian VALORANT scene and upcoming content like this, be sure to like and follow VALO2ASIA on Facebook, Twitter & Instagram.
---
Cover photo courtesy of 佛山DRG电子竞技俱乐部