The move marks one of the significant acquisitions of an esports organization in Asia this year.
The announcement heralds the start of a new era for the Kim "stax" Gu-taek-led side, as DRX Corp. (DRX) has announced the official acquisition of eDreamWork Korea Co., Ltd., the parent company of Vision Strikers (VS).
Going forward, Vision Strikers' roster, including VALORANT, Tekken, and Warcraft will now compete under the DRX banner as a result of the acquisition. Nonetheless, the press release indicates that the two parties to the acquisition will still operate independently, but are expected to fully merge into the DRX brand in the near future. In the meantime, Vision Strikers has renamed its Twitter handle to @DRX_VS.
Vision Strikers is widely recognized as Korea's highest-caliber VALORANT squad. The squad recently competed in VALORANT Champions, VALORANT's most anticipated and largest event of the year. Vision Strikers were one of the favorites to lift the trophy but were eliminated in the group stage by eventual top-eight finishers Cloud9 and Fnatic.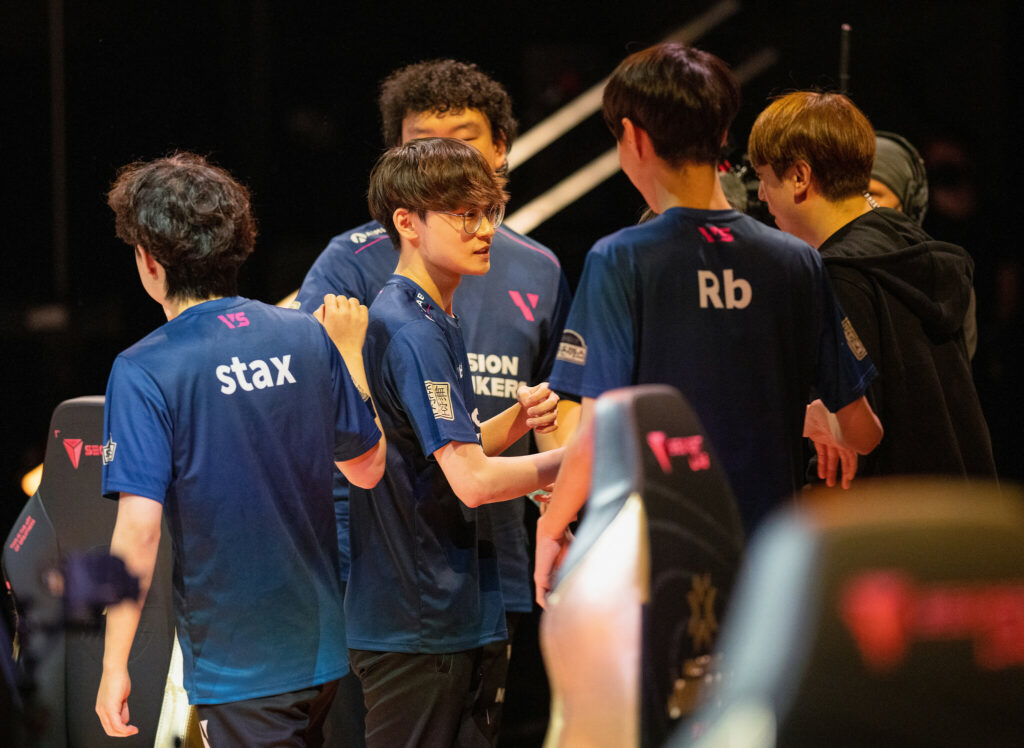 As part of the merger, DRX will also acquire Vision Strikers' Warcraft 3 team, which includes Noh "LuChaeL" Jae Wook and legendary player Jang "Moon" Jae Ho. The latter player's popularity notably granted him the honor of hoisting the Olympic torch during the 2008 Beijing Summer Olympics. From the Tekken division, two-time EVO Champion Jae-Min "Knee" Bae will now represent DRX.
ALSO READ: EXCLUSIVE - The man behind Vision Strikers, Can Yang
DRX is a South Korea-based esports organization best known for fielding a League of Legends squad that qualified for the League World Championship in 2020. The squad, however, was eliminated in the quarterfinals by eventual winners DAMWON Gaming.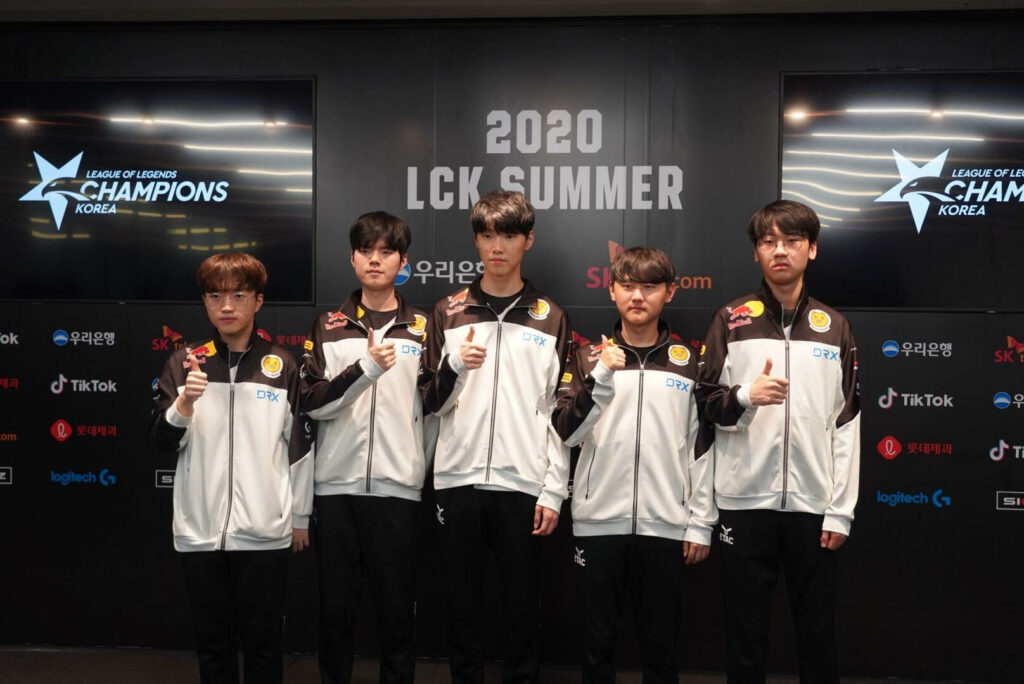 Sangin Choi, CEO of DRX Corp., stated, "VS is a relatively new team that was created in 2020. However, their performance in VALORANT is unparalleled and shows potential, and they show promise with their legendary players: Moon and KNEE. Sharing the notion of 'enjoying the challenge' we are excited to work together heading forward and will support our new teams fully to help them perform at the highest level.
In July 2020, DRX has raised US$10 million in a Series A round investment to bolster its infrastructure and player welfare, global content development, and marketing activities. JS Corporation, a KOSPI-listed worldwide supplier of luxury handbags, participated in the fundraising round, as did Seoul Investment Partners, Quantum Venture Korea, Shinhan Capital, Wonik Investment Partners, and Devsisters Ventures.
Additionally, Korean actor Bae Yong-joon, who was granted the Korean Hwa-Gwam Order of Culture Merit by the Korean Ministry of Culture, Sports, and Tourism for his contributions to Korean culture, joined DRX as a stakeholder and worked as an advisor to the organization, concentrating on global branding.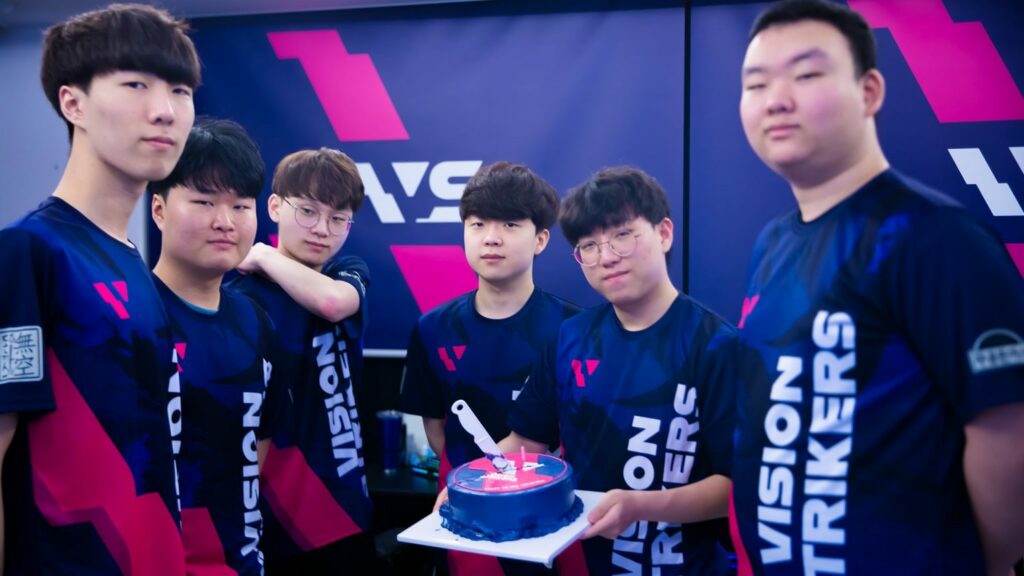 Can Yang, CEO of Vision Strikers, also stated, "DRX is a prominent esports organization that has a long and respected history. We are honored to join such an organization and move forward together. To all of our fans who supported the Vision Strikers brand, I thank you personally wholeheartedly. We will now start another chapter with DRX and earn your support once more."
The Korean team will make their first appearance for DRX in the upcoming VCT Korea Stage 1 Challengers, set to take place in February.
DRX VALORANT's new line-up looks as follows:
🇰🇷 Kim "stax" Gu-taek
🇰🇷 Goo "Rb" Sang-Min
🇰🇷 Yu "BuZz" Byung-chul
🇰🇷 Kim "MaKo" Myeong-kwan
🇰🇷 Kim "Lakia" Jong-min
🇰🇷 Kim "Zest" Gi-seok
🇰🇷 Pyeon "termi" Seon-ho (Head coach)
🇰🇷 Kim "glow" Min-soo (Coach)
🇰🇷 Kwon "Argency" Soon-woo (Coach)
---
For more insights on the Asian VALORANT scene and upcoming content like this, be sure to follow and like VALO2ASIA on Facebook, Twitter & Instagram.
---
Cover photo courtesy of Wojciech Wandzel/Riot Games