We spoke with Fikri "famouz" Zaki about his journey moving to VALORANT, his Cinderella story with BOY WITH LOVE in VCT Indonesia Stage 1 Challengers and becoming a super sub as BOOM Esports qualify for Champions 2022 as a loan player from Persija Esports.
INDONESIA – BOOM Esports secured a spot at VALORANT Champions 2022 after a 3-1 victory against ONIC G in the grand final of the VCT APAC Last Chance Qualifier. It went unexpectedly, as BOOM is a non-favorite team to qualify for Champions.
One of the reasons they are non-favorite is they just made a roster change with Fikri "famouz" Zaki who replaced Rafi "frostmind" Diandra from the rosters.
Famouz has played in multiple Indonesia VALORANT teams in the past such as MORPH Impact and Bigetron Arctic. He became part of BOY WITH LOVE that surprisingly secured 2nd place in VCT Indonesia Stage 1 Challengers.
In an interview with VALO2ASIA.com days before the start of VALORANT Champions 2022, Famouz chatted about his reasons move to VALORANT, his success with BOY WITH LOVE, and his opinion about recent success with BOOM Esports and VALORANT Champions 2022 which OpTic Gaming as their first opponent in the group stage.
---
VALO2ASIA: How did you start playing VALORANT competitively?
Famouz: When VALORANT was released, I approached my teammates in Syntax Gaming to play competitively. Only two players in agreed to move. At that time, I was still actively competing in the professional [CS] scene even when the game sharply declined in Southeast Asia.
I started playing competitively in VALORANT when Fidelwow asked me and two of my teammates in Syntax Gaming to join his roster in a tournament. So that is how I became a VALORANT pro player until today.
VALO2ASIA: It took more than three months of not playing competitively before you came back to join BOY WITH LOVE for VCT Indonesia Stage 1 Challengers. What was the reason that you disappeared for some time and eventually played with BWL early this year?
Famouz : I chose to take a break from playing competitively after I left Bigetron. I was kind of depressed, to be honest, so I did not play VALORANT at all. When Nanda "Asteriskk" Rizana approached me to join his team for VCT Indonesia Stage 1 Challengers, I accepted his offer as I want to try a new atmosphere
VALO2ASIA : Back when you were with BOY WITH LOVE, you made second place in VCT Indonesia Stage 1 Challengers and qualified for VCT 2022 APAC Stage 1 despite being the new team. What do you think about the performance in BOY WITH LOVE at that time?
Famouz : Maybe because we are already familiar with how most Indonesian players play, we can anticipate how they will play. We also played for fun and without any high expectations for the tournament, and yeah. We ran it far until we lost the grand final series.
VALO2ASIA: After BOY WITH LOVE was acquired by Persija Esports, the results in VCT Indonesia Stage 2 Challengers were not as great as the previous one. What were the reasons behind it?
Famouz: For me, I think it was the technical issues that we faced, like when we were having the bootcamp and meeting each other for the first time. Also, we have some pressure in the tournament and not playing like what we did with BOY WITH LOVE.
VALO2ASIA: How was the story you get an offer to join BOOM Esports for the VCT APAC Last Chance Qualifier?
Famouz : I got a message from David "Tehbotol" Monangin asking me if I wanted to join LCQ with BOOM. At that time, Persija Esports did not have any upcoming tournaments to attend after VCT Indonesia Stage 2 Challengers. When I agreed to join, I did not know who am I going to replace.
When I found out it was Rafi "Frostmind" Diandra, I was kind of sad since he is also my friend. But it is what it is and I have to be professional since this is a rare opportunity. After one to two games in scrims, we have good results and it just sealed the deal
ALSO READ: VALORANT Champions 2022 – Everything you need to know
VALO2ASIA: How is your opinion regarding your teammates in BOOM Esports and how is the adaptation process?
Famouz : Regarding my teammates in BOOM Esports, they are more disciplined and have more strategies when in the game. As for me, the adaptation is not really that hard as I mostly play a similar agent to what I play in Persija Esports — as a second duelist or initiator.
VALO2ASIA : In the VCT Last Chance Qualifier APAC, BOOM Esports successfully qualified for Champions. How are you feeling after that and which team was the hardest to face during the LCQ?
Famouz: I did not have any high expectations to qualify for Champions. If we win the qualifier, that is good, but if we lose, it is not our luck. I just play and give my best performance for BOOM.
For us, the hardest team to face during the LCQ was Bleed eSports. They were more experienced than the BOOM roster in LCQ and also they had a ping advantage over us.
ALSO READ: fl1pzjder – "I'm confident in my decision to go with BOOM over the others"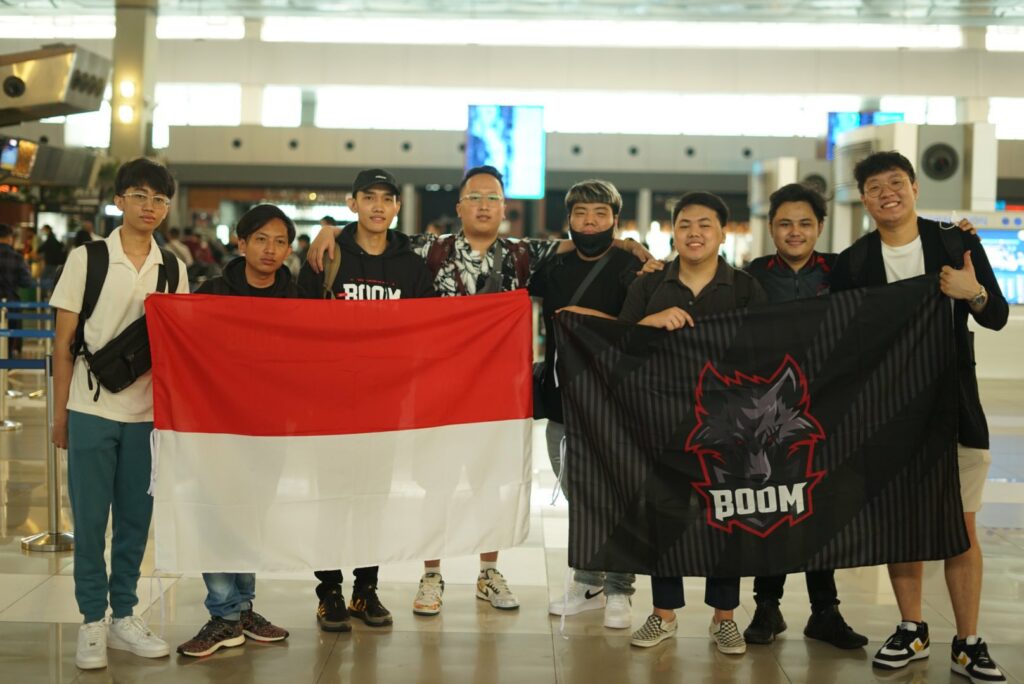 VALO2ASIA: BOOM's first opponent at Champions 2022 has been determined, and it will be OpTic Gaming. What do you think about them and what will be your target in Champions?
Famouz : I am excited as we are going to face the teams from other regions besides Asia-Pacific, especially since we are meeting OpTic Gaming in the opening match.
For me, as this is the first time for us [in an international tournament], there are not many expectations. We are more focused on improving and learning in the tournament.
VALO2ASIA: Any message to the BOOM Esports fans or anyone that supports you?
Famouz : Thank you to everyone that supported me and BOOM Esports during the LCQ until now in the Champions. We'll do our best for Indonesia and the APAC VALORANT community.
---
For more insights on the Asian VALORANT scene and upcoming content like this, be sure to like and follow VALO2ASIA on Facebook, Twitter & Instagram.
---
This interview has been edited for length and clarity.