As the last and final international event is almost upon us, we take a look at the six players from Asia that you should keep a close eye on at the 2022 VALORANT Champions.
VALORANT Champions packs 16 regional powerhouses, including big favorites in the likes of the world's reigning Masters champions FunPlus Phoenix and a number of other top-ten sides such as Paper Rex, OpTic Gaming, and Fnatic, as well as massive underdogs on paper in several new names, including BOOM Esports and FURIA Esports.
All of them have gathered in Istanbul to kick off 2022's last international VCT tournament, which will see its first eight teams eliminated in the group stage by the end of the first week of September and the other eight progress to the playoff stage at the Volkswagen Arena. However, before that, let's take a better look at some of the Asian players you should pay close attention to. 
ALSO READ: VALORANT Champions 2022 – Everything you need to know
---
🇰🇷 Kim "MaKo" Myeong-kwan – DRX (VCT Korea)
Worth mentioning: 🇰🇷 Byung-chul "BuZz" Yu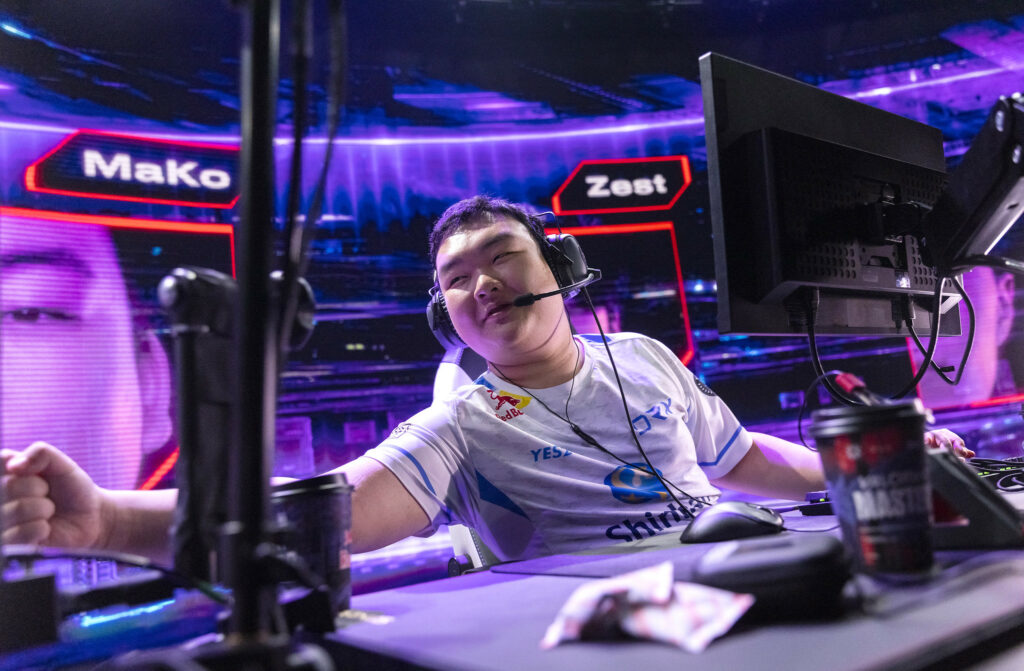 | | | |
| --- | --- | --- |
| MaKo | Average – 230 ACS | Controller |
DRX are no strangers to being favorites and having high expectations put upon them by fans and analysts, which is understandable given a fully stacked roster of Korea's best talent and their goal to become "a team that is revered as the best team in the world". While their trophy cabinet is still devoid of a Masters or Champions cup, they are still regarded as one of the title contenders—even f0rsakeN and mindfreak saw them as a team to avoid in an interview. 
Lifting a Champions trophy is always possible for the Koreans, but DRX sorely need a quantum leap to break out of the stagnant trend they have been on since last year. Two 5-6th place finishes at two of the international events this year were not bad, but it is clear that the team were not satisfied.
There have been a lot of discussions about how vital a Controller player is in a team, and perhaps MaKo is one of the examples of it. As a part of the roster since mid-2021, he dominated the domestic Korean scene without anyone coming close to dethroning them. More recently, they won 21 straight maps in VCT Korea Stage 2 Challengers and eventually took down Maru Gaming in the grand final in a one-sided battle, where he was named the tournament's MVP. Internationally, MaKo performed at the highest level against SUYGETSU-less FPX in the group stage of Masters Copenhagen, even topping Fracture as Brimstone.
Should DRX is to make a playoff run, MaKo must first sustain his MVP performance in a group that also includes Fnatic, 100 Thieves, and FURIA.
---
🇯🇵 Yuto "Xdll" Mizomori – ZETA DIVISION (VCT Japan)
Worth mentioning: 🇯🇵 Yuma "Dep" Hashimoto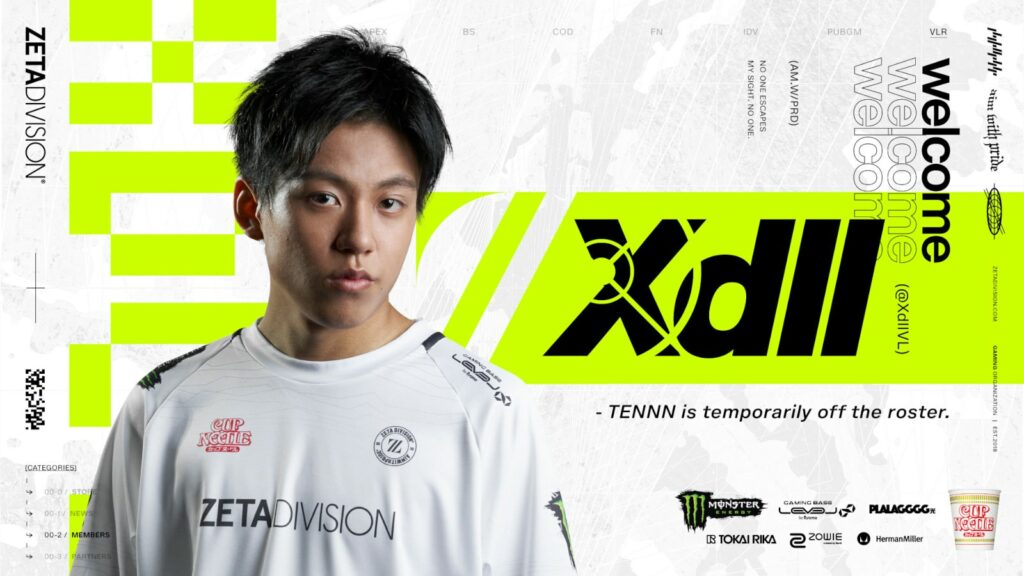 | | | |
| --- | --- | --- |
| Xdll | Average – 200 ACS | Initiator / Controller |
Since overhauling their lineup last December, ZETA DIVISION have had outstanding success both at home and abroad. The Japanese VALORANT community will never forget ZETA DIVISION's run at Masters Reykjavik, taking down nearly all of the favorites in their bracket, and all of this was certainly not anticipated by anyone. They showed that they are worthy of being considered for international titles.
Claiming victory in Istanbul would become the ultimate Cinderella tale for one of the most underestimated regions last year. However, the absence of ZETA's highest-rated player Tenta "TENNN" Asai due to eye problems leaves a big question about how far the squad will set their Champions ambitions. 
Thus, it is up to how well Yuto "Xdll" Mizomori blends and fills in the void, as well as Yuma "Dep" Hashimoto and others, to cover the missing firepower. The former BLUE BEES player did not always light up the scoreboard during his time in the Japanese-Russian mix, but there must have been an unspoken reason why ZETA picked him up, right? The most intriguing aspect of a team is always the new addition. All in all, ZETA still have a serious chance of making a deep run, especially if they can maintain their form from Reykjavik. 
---
🇹🇭 Nutchaphon "sScary" Matarat – XERXIA Esports (VCT APAC)
Worth mentioning: 🇹🇭 Thanachart "Surf" Rungapajaratkul
| | | |
| --- | --- | --- |
| sScary | Average – 217 ACS | Controller |
XERXIA have struggled to establish their position among the best teams this year, particularly after being eliminated early in every Masters by eventual finalists in the group stage. Tough seeding, unfortunately. This event will be another big test for the Thai side, with the field supposedly becoming tougher with Masters Copenhagen champions FunPlus Phoenix, NA's dark horse XSET, as well as KRÜ Esports all in the same group as them. 
With Nutchaphon "sScary" Matarat consistently showing world-class talent, it will be a must for Thanachart "Surf" Rungapajaratkul and others to show up if the team wants to try and prove that they are not a team to be taken lightly. 
---
🇸🇬 Jing Jie "Jinggg" Wang – Paper Rex (VCT APAC)
Worth mentioning: 🇮🇩 Jason "f0rsakeN" Susanto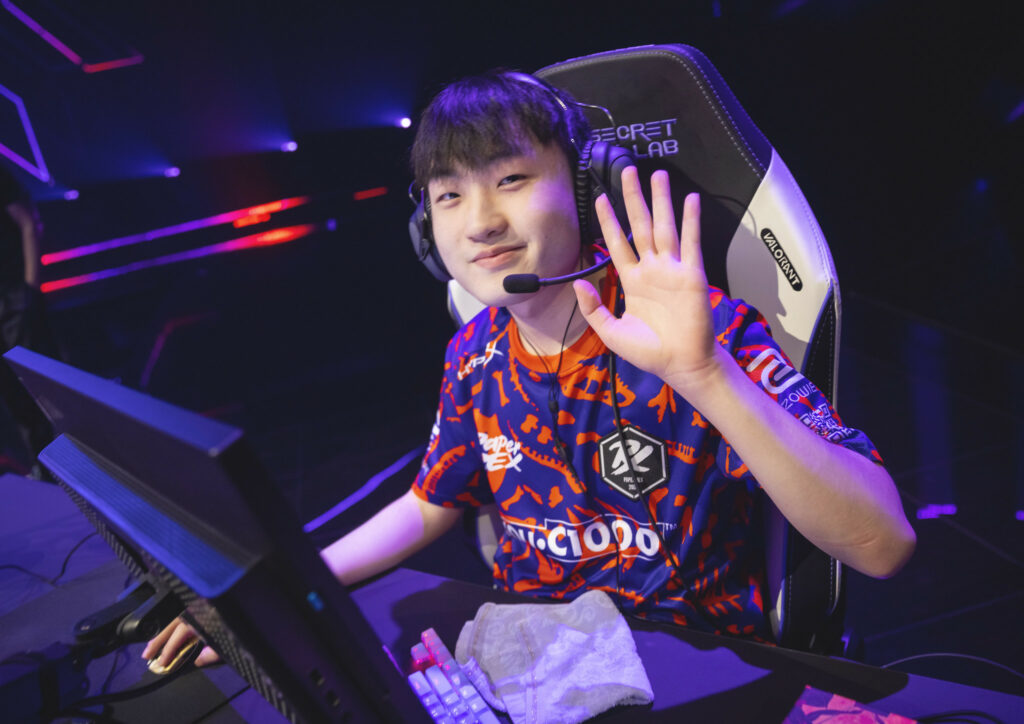 | | | |
| --- | --- | --- |
| Jinggg | Average – 261 ACS | Duelist |
A team who should be feeling quite confident ahead of Champions are Paper Rex, who have already tasted success at the previous two Masters, when they came in fourth and second place as an underdog team-wise and regional-wise. This time, they go into the event from a stronger position. 
Throughout 2022, Jinggg has been world-class in the APAC region, something that has continued on the international stage with a 250.6 and 262.1 ACS at Masters Reykjavik and Copenhagen, respectively. A solid chunk of Jinggg's rating comes from his aggressive playstyle with Raze, and his unique playstyle combined with Jason "f0rsakeN" Susanto is something that people always look forward to from the Singaporean side. 
---
🇨🇳 Yongkang "ZmjjKK" Zhen – EDward Gaming (China)
Worth mentioning: 🇨🇳 Donghao "Life" Qu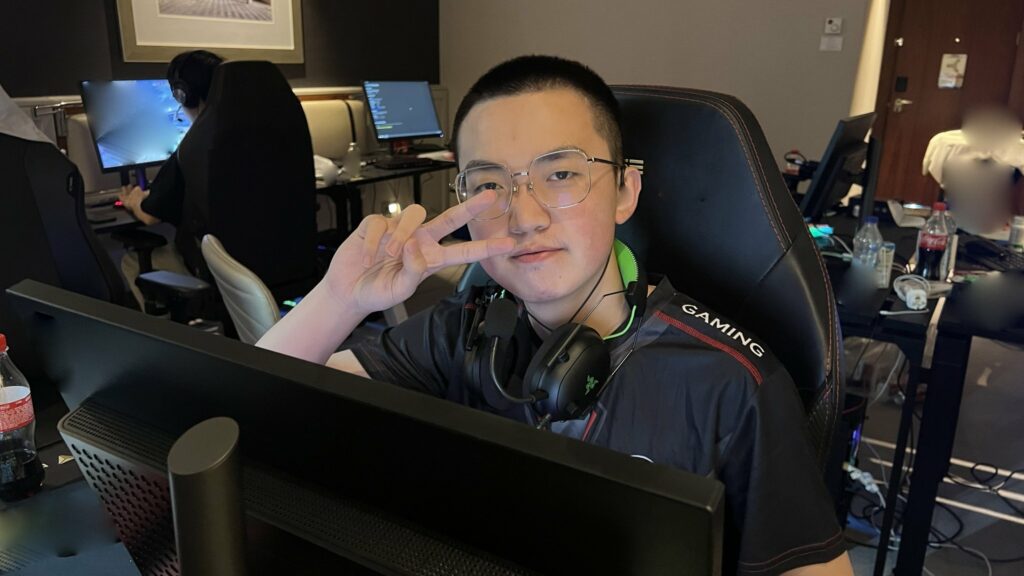 | | | |
| --- | --- | --- |
| ZmjjKK | Average – 269 ACS | Duelist |
Listed among the expected hard hitters in Istanbul is EDward Gaming's ever-reliable superstar Yongkang "ZmjjKK" Zheng. "Do we have to prepare strategies for the other teams? They're all easy opponents," said ZmjjKK in a segment during the East Asia Last Chance Qualifier that EDG were there to claim the Champions berth after not being given a clear path to any international events since the game's debut. 
Formerly of LIZHI and CBT Gaming, the 18-year-old is arguably one of the most aggressive players in the wider APAC region and has shown outstanding form in the LCQ, averaging 268.6 ACS and 0.96 KPR throughout the 4/4 series. Despite their success in the wider APAC region, we have to take that with a grain of salt, as with any regional matches, but it is a promising start. We will find out more as the LAN event progresses. The team's success will be determined by how far the Duelist superstar takes them. 
---
🇮🇩 Fikri "famouz" Zaki – BOOM Esports (VCT APAC)
Worth mentioning: 🇮🇩 Saibani "fl1pzjder" Rahmad
| | | |
| --- | --- | --- |
| famouz | Average – 256 ACS | Duelist |
BOOM Esports have a long, long way to go before they can lift a trophy at events of this caliber. Having to kick things off against OpTic, BOOM will already go into the tournament facing an uphill battle. This event will offer them a considerable chunk of experience against the top opposition regardless of the results.
An unknown name to those unfamiliar with the APAC circuit, famouz was loaned from Persija Esports exclusively for the remainder of this circuit calendar, having no upcoming schedule with the Persija-backed organization. As one of APAC's top prospects, the arrival of famouz transformed the narrative of BOOM Esports in the LCQ. If the men in black and red want to take a series against international opposition, famouz will have to shine and top the scoreboard as usual in every match they play.
ALSO READ: Famouz on BWL Cinderella Story and Becoming Super Sub for BOOM Esports
---
For more insights on the Asian VALORANT scene and upcoming content like this, be sure to like and follow VALO2ASIA on Facebook, Twitter & Instagram.
---
Cover photo courtesy of Lance Skundrich/Riot Games