Baila is no longer a member of the Global Esports Phoenix lineup.
INDIA – Global Esports Phoenix announced that they have released Abisha "Baila" Joseph from their active roster after discovering she had been involved in account sharing.
In further comments about the decision, Global Esports CEO Rushindra Sinha disclosed on X that this was a repeated offense by the sentinel player, and a warning had already been issued in April. Considering this was a second offense, the organization found it necessary to take further action.
"She understands her mistake and will work towards ensuring she does not breach Riot Games' Terms of Service in the future."
ALSO READ: Global Esports and coach Eraser part ways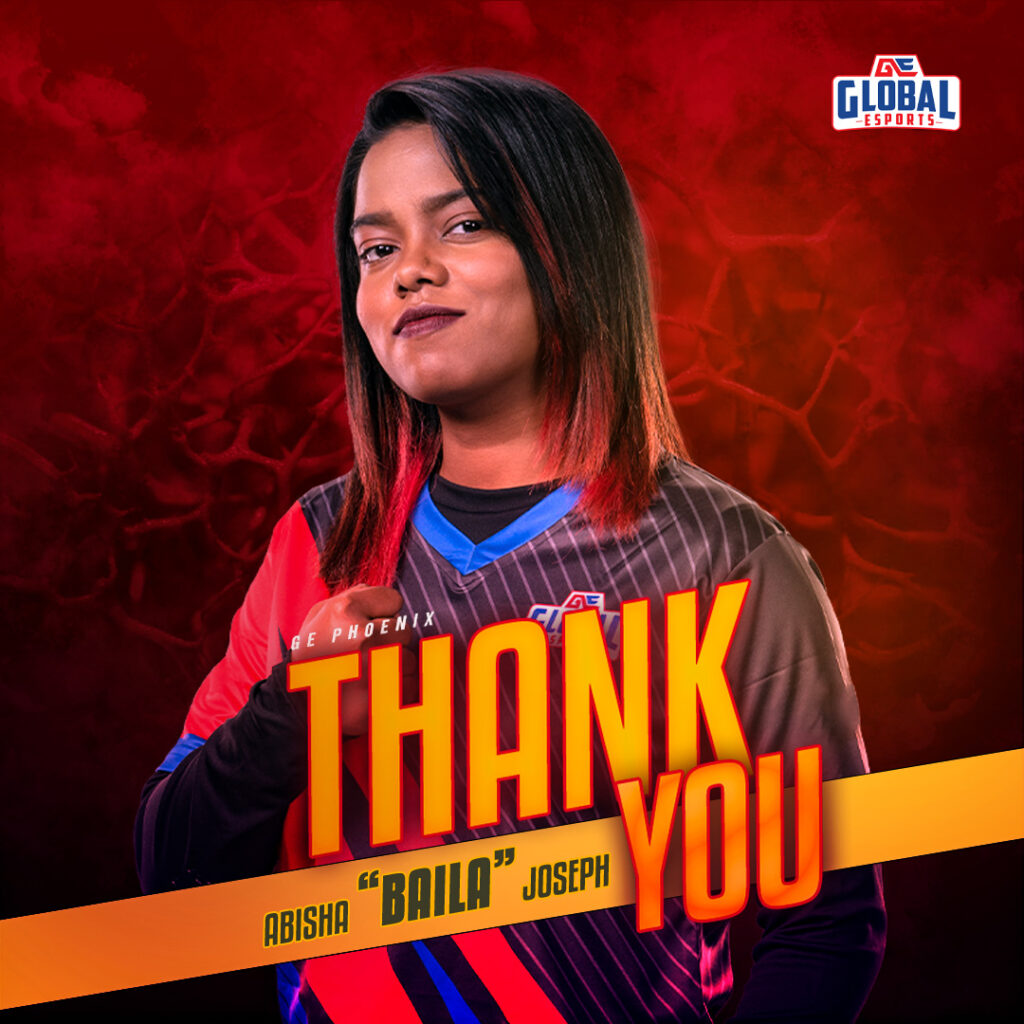 Riot Games has expressly forbidden the practice of account sharing among all players, including professionals, as such actions can result in temporary or permanent bans as outlined in the game's terms of service and the company's policies. As it stands, neither the game developer nor the tournament organizer FSL has made any statements about whether further action will be taken for Baila.
Baila had been a member of Global Esports Phoenix since the team's formation in March, ahead of the 2023 VCT Game Changers APAC circuit. Throughout this period, her team succeeded in qualifying for all three main events in the Open stage, but Baila was absent for the first event and only participated in the subsequent second and third ones in place of Jagruti "Hyphae" Moholkar, who has since departed from the team.
Global Esports Phoenix (GEX) will return to action in two months in the US$35,000 VCT Game Changers APAC Elite event, where the winner will secure a spot in the global Championship event in São Paulo, Brazil.
Global Esports Phoenix are now down to four members:
🇮🇳 Akanksha "muffinloop" Sukhramani
🇮🇳 Saloni "Meow16K" Pawar
🇮🇳 Keerti "KiRi" Mirani
🇮🇳 Syeeda "Rose" Tabassum
🇮🇳 Akshay "KappA" Sinkar (Coach)
---
For more insights on the Asian VALORANT scene and upcoming content like this, be sure to like and follow VALO2ASIA on Facebook, Twitter & Instagram.
---
Cover photo courtesy of Global Esports