The South Korean star's time in DRX Vision Strikers' active lineup is coming to an end going into the new VCT season.
Kim "Lakia" Jong-min has been moved to the bench of DRX Vision Strikers and listed for transfer, the organization has announced on Twitter. Lakia's listing in the market comes just three days after the acquisition of Vision Strikers' parent company, eDreamWork Korea Co., Ltd. by DRX Corp.
ALSO READ: LoL organization DRX acquires Vision Strikers parent company eDreamWork Korea
The benching marks the end of Lakia's second term on the active roster, with the South Korean player having joined for the second time in July 2021 but accumulating just seven series to his name in both local and international outings with the team. In the last two events Vision Strikers attended, Masters 3 Berlin and VALORANT Champions, Lakia only played against Gambit Esports and Fnatic, respectively, where he lost both.
"After mutual agreement, Lakia has been moved to the inactive roster and is currently available for new opportunities." the announcement reads.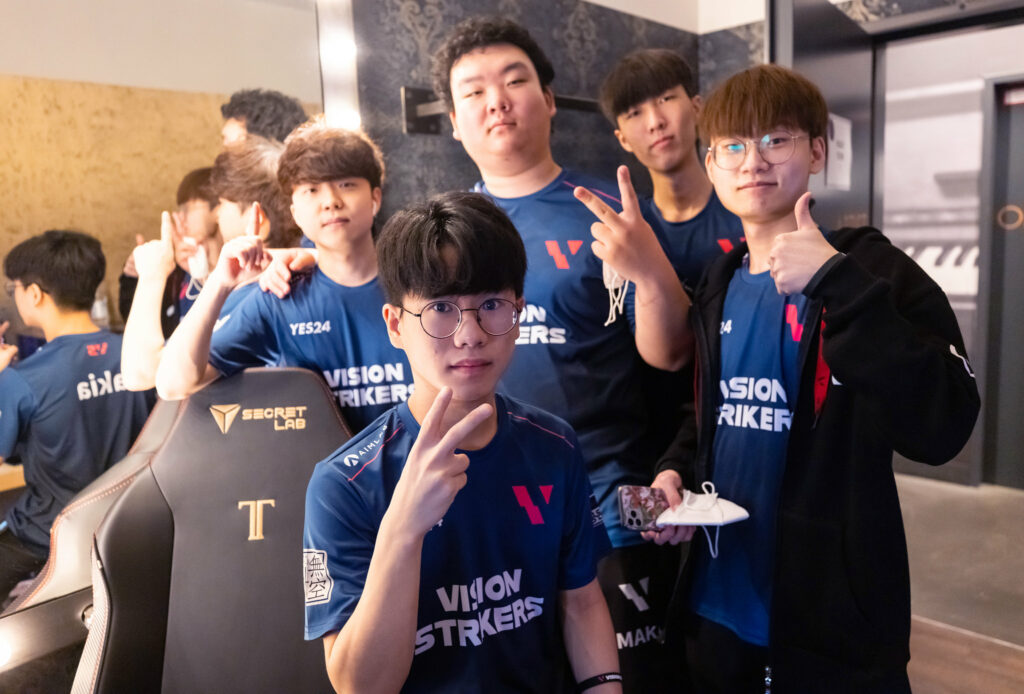 Lakia was in great form throughout the first half of 2021 with NUTURN Gaming, placing third and individually earning the Day 4 MVP at Masters 2 Reykjavik. The 21-year-old's sudden departure from the Kang "solo" Keun-chul-led squad saw him one day later to join Vision Strikers. However, his decreased frequency on the server as a result of the six-man roster arrangement presented less chance to showcase his capability.
"The coaches would tell us things like 'this player is good at this, this player good at this map', and that's how we were able to operate a six-man roster without anxiety or competition. " Rb said in a documentary with the official VCT. Lakia had only appeared in just two maps since September,
Interested parties can reach the organization by email ([email protected])
Lakia's departure makes DRX Vision Strikers' new starting lineup the following:
🇰🇷 Kim "stax" Gu-taek
🇰🇷 Goo "Rb" Sang-Min
🇰🇷 Yu "BuZz" Byung-chul
🇰🇷 Kim "MaKo" Myeong-kwan
🇰🇷 Kim "Zest" Gi-seok
🇰🇷 Pyeon "termi" Seon-ho (Head coach)
🇰🇷 Kim "glow" Min-soo (Coach)
🇰🇷 Kwon "Argency" Soon-woo (Coach)
---
For more insights on the Asian VALORANT scene and upcoming content like this, be sure to like and follow VALO2ASIA on Facebook, Twitter & Instagram.
Cover photo courtesy of Michal Konkol/Riot Games