UAE-based organization Nigma Galaxy has decided to pull the plug on its male lineup, the players revealed on Saturday. 
PHILIPPINES — Nigma Galaxy will no longer field its male team, which includes Vietnamese star Ngô "crazyguy" Công Anh, former Team SMG player Sha "ZesBeeW" Mohtar, as well as Franz "Astro" del Rosario, Ronard "Yohann" Tecson, and Karlo James "Karl" Ocampo. All five players have been allowed to explore their options in the market as free agents, with the players deciding to go their separate ways.
The organization has yet to formally announce the release of its male team. It is also unclear if Nigma Galaxy will continue running its female roster, which is set to compete in the upcoming US$35,000 VCT Game Changers APAC Elite in the first week of October. 
ALSO READ: Riot Games issues bans to 13 Chinese players implicated in VALORANT match-fixing scandal
The decision was made by Nigma Galaxy after having their VALORANT partnership program application rejected, according to crazyguy. NGX follows in the footsteps of other organizations, notably those from North America, in dropping their rosters after getting their partnership application rejected. Among the names were Complexity, NYXL, and DarkZero Esports. Meanwhile, despite getting rejected, Velocity Gaming owner Manoj "SENTINEL" Kasyap has assured fans that they will remain competing in the APAC VALORANT scene, especially in South Asia, for the foreseeable future. 
The lineup was first formed in April last year under the Galaxy Racer brand until September when it merged with Nigma Galaxy and at the same time abandoned the idea of a full-Filipino lineup. Since then, NGX had acquired crazyguy, ZesBeeW, as well as Malaysian veteran player-turned-coach Ashraf "acAp" Firdaus and analyst Patrik "Kolenaw" Sarin to the coaching staff. 
The Filipino-majority roster had failed to live up to its supposed expectations this year, having never qualified for the two sub-regional VALORANT Champions Tour tournaments in the Philippines. NGX were one step away from qualifying for the VCT Philippines Stage 1 Challengers Group Stage but got stomped in the decider match by eventual second runner-up Action PH. The next stage saw them get ousted relatively early by Talon Esports, who did not make it to the main event either.
Their best placing as a squad was placing fourth in the Zotac Cup, where they defeated the likes of Reckoning Esports and Enigma Gaming before falling to Thailand's FULL SENSE in Lower Bracket R3.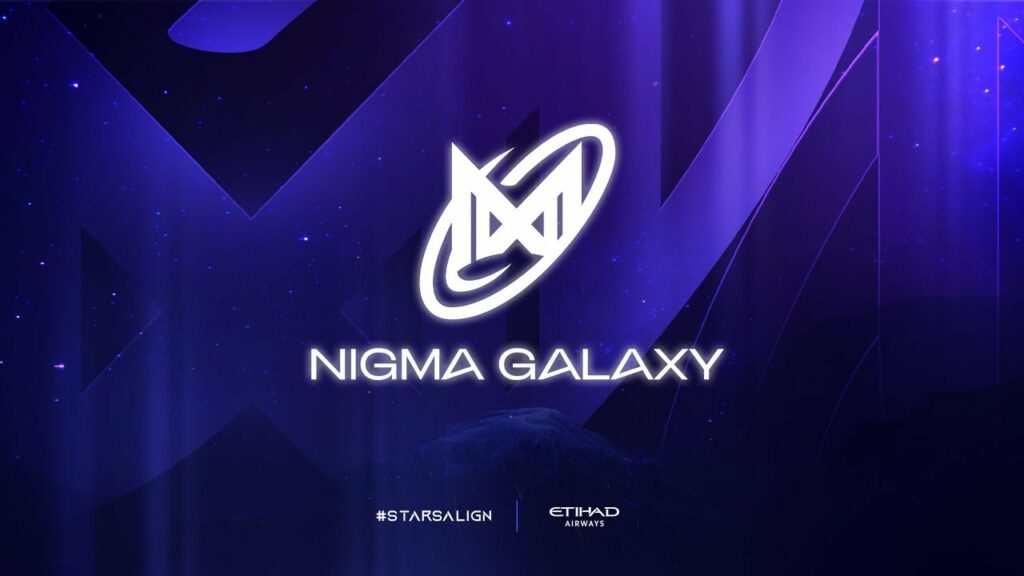 crazyguy, ZesBeeW, Astro, and analyst Kolenaw have all expressed a desire to get back onto a team where they can return to competition. All four individuals are willing to relocate to any region. In the meantime, the remaining players, Karl and Yohann, have yet to announce their next move.
Interested parties can reach the individuals at:
Nigma Galaxy had the following male squad:
🇵🇭 Carlo "Karl" Ocampo
🇵🇭 Ronard "Yohann" Tecson
🇵🇭 Franz "Astro" Del Rosario
🇻🇳 Cong Anh "crazyguy" Ngo
🇸🇬 Sha "ZesBeeW" Mohtar
🇲🇾 Ashraf "acAp" Firdaus (Coach) 
🇫🇮 Patrik "Kolenaw" Sarin (Analyst)
---
For more insights on the Asian VALORANT scene and upcoming content like this, be sure to like and follow VALO2ASIA on Facebook, Twitter & Instagram.
---
Cover photo courtesy of Nigma Galaxy