Paper Rex and Bren Esports have successfully come out on top in the most significant Southeast Asian VALORANT competition this year, knocking out the previous SEA representative at Masters Reykjavik, X10 Esports, early from the Masters 3 Berlin contention.
VCT Masters 3 Berlin finally has its two Southeast Asian teams set to compete. Paper Rex from MY/SG and Bren Esports from the Philippines fought fiercely to secure their tickets. However with the recent development of the story, Bren Esports will not attend the biggest VALORANT event yet, leaving Paper Rex as the sole representative of the region.
Paper Rex will be up against the world's best VALORANT teams, including Sentinels, Acend, Gambit Esports, Vision Strikers, and more. Below is the complete team list for VCT Masters 3 Berlin:
The road to Berlin for these teams has been tough for sure as they are competing against hundreds of teams in one of the most complex regional paths to Masters. With that, to understand their journey, VALO2ASIA has prepared a comprehensive in-depth on their journey on being one of the greatest in Southeast Asia.
Paper Rex – A Bold Statement as The Kings of SEA
f0rsakeN, mindfreak, Benkai, shiba, d4v41, alecks (C)
A squad comprised of five players and one coach representing four distinct nationalities is something uncommon to see in the Southeast Asian landscape, especially given the language barrier in the region consisting of hundreds of different languages. But that's an issue Paper Rex solved long ago. The team's history dates all the way back to when four of its players and coach were also members of Paper Rex CS:GO, before the squad fully switched to VALORANT in February.
The mix of Singaporean-Malaysian-Indonesian players into an established environment was promising enough despite coming into the party six months late compared to Bren Esports. While the early phases of their transition were tough, including a shocking 0-13 loss to Team SMG in Stage 1 Week 3, Paper Rex were able to quickly reach their zenith in Stage 2, when they came out in top against every opponent in the MY/SG region, including former throne-holder of the region, Team SMG.
In May, Paper Rex replaced Kumaresan "Tommy" Ramani with new young blood in the form of Zhan "shiba" Teng Toh, a former Louvre player. It took a little time for the starting five to settle. But fast forward, their immediate success in Stage 3 Challengers 1 and 3 reaffirmed their position as the top dogs of MY/SG.
Interviews & Player Spotlights:
Paper Rex's newfound excitement and interest heading into the third stage of the SEA Challengers Playoffs proved to be genuine, and not simply a honeymoon effect inside their MY/SG bubble. They dominated the group stage, only taking a map loss against FULL SENSE of Thailand.
Paper Rex had stellar days as they clinched wins over Taiwan's CBT Gaming and Indonesia's BOOM Esports in 2-0 fashion to set up a showdown with their biggest adversary in Southeast Asia, Bren Esports. The excitement for Jason "f0rsakeN" Susanto and co. was huge, which the team delivered the level of performance everyone was excited about. The Singaporean-based team took the series 2-1 (Icebox 13-11, Breeze 13-8, Ascent 13-1), securing the first ticket of Masters 3 Berlin on their pocket.
Statistically, Paper Rex has the third-highest average ACS among the sixteen teams confirmed for Masters 3 Berlin (225.3). KRU Esports is the highest with 229.2, followed by Envy with 228.4.
Spotlight: Jason "f0rsakeN" Susanto & Alexandre "alecks" Sallé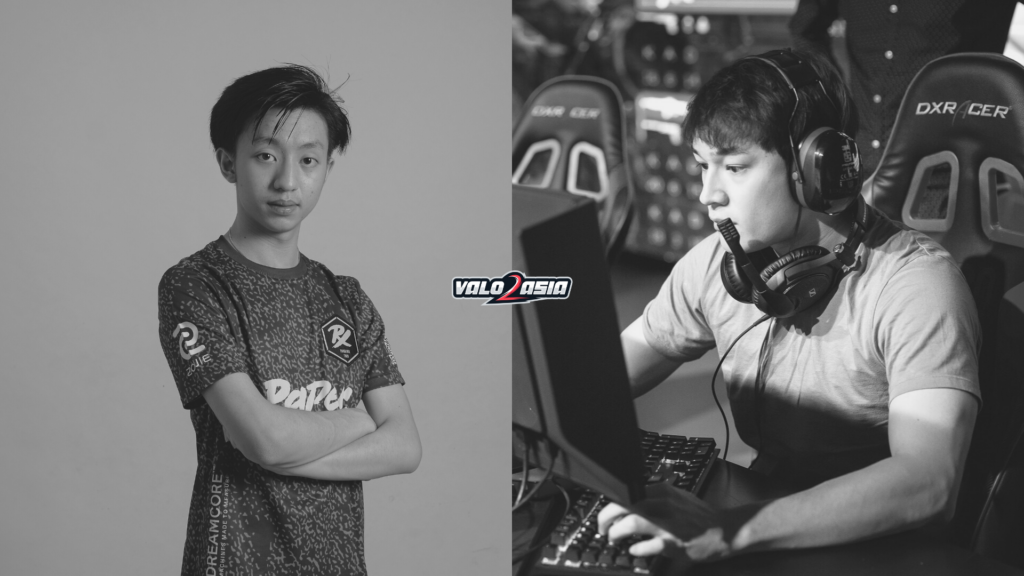 Jason "f0rsakeN" Susanto undoubtedly has one of the craziest aim in the entire region period. The younger brother of former TYLOO CS:GO player Kevin "xccurate" Susanto has no longer walking in the shadow of his older brother, and to see f0rsakeN against some of the best names in the VALORANT scene would be fascinating to watch.
Often unnoticed in the front of the camera, Alexandre "alecks" Sallé, who was also their coach during the CS:GO iteration of Paper Rex, deserves more credit for successfully ensuring a seamless transition of the Paper Rex roster to VALORANT. Asides from that, preparing the behind-the-scenes materials for a team made up of four distinct countries and cultures in two different timezones left us with little question about putting his name in the limelight.
(Disclosure: VALO2ASIA and Paper Rex are both IPs owned by IMPLS Entertainment)
Bren Esports – The Inevitable Black and Yellow
BORKUM, DubsteP, witz, JessieVash, Dispenser, Gibo (C)
The Philippine squad is comprised of the country's brightest talents, with each player having honed their skills in a variety of first-person shooter, and even MOBA, titles before settling on VALORANT as their next adventure. Bren Esports was founded in August of last year and rapidly climbed to prominence in the local scene, defeating the likes of ArkAngel, SE Atlas, and others. The team's firepower was further bolstered in May with the addition of Riley "witz" Go from the Bren Esports CS:GO division, a change the squad adjusted to in the shortest amount of time possible. Bren stunned three Southeast Asia heavyweights at the VALO2ASIA Launch Invitational 2021, defeating Paper Rex, FULL SENSE, and BOOM Esports and taking home the big prize of US$2,000 two months after the former MiTH player's arrival.
Their path through the Challengers Stage was uncomplicated. The squad qualified for the Playoffs in the first week with a 3-1 victory against Galaxy Racer.
Interviews & Player Spotlights:
Later on, the playoffs pitted them against three lower-ranked teams in Group A: Sharper Esports, CBT Gaming, and EGO. The Filipino side did not drop a single map during the group stage and finished with the second-highest round differential, falling just one round short of a round against Paper Rex of Group B – whom they had no idea would be their biggest rival for two SEA spots for Masters Berlin.
After defeating Vietnam's CERBERUS Esports and Team Big BAAM in the Playoffs, Bren Esports found themselves against the MY/SG representative, Paper Rex, in the Upper Final round. A 1-3 defeat against the Benedict "Benkai" Tan-led side did not deter them from chasing the second ticket, which they comfortably won 2-0 over Indonesia's Alter Ego in the Lower Final.
Bren Esports are among the Masters 3 Berlin qualified teams with the oldest average age of its starting five (27.5 years), while the second-oldest average age is 25.4 years (100Thieves)
Spotlight: Jessie "JessieVash" Cristy Cuyco & Jayvee "DubsteP" Paguirigan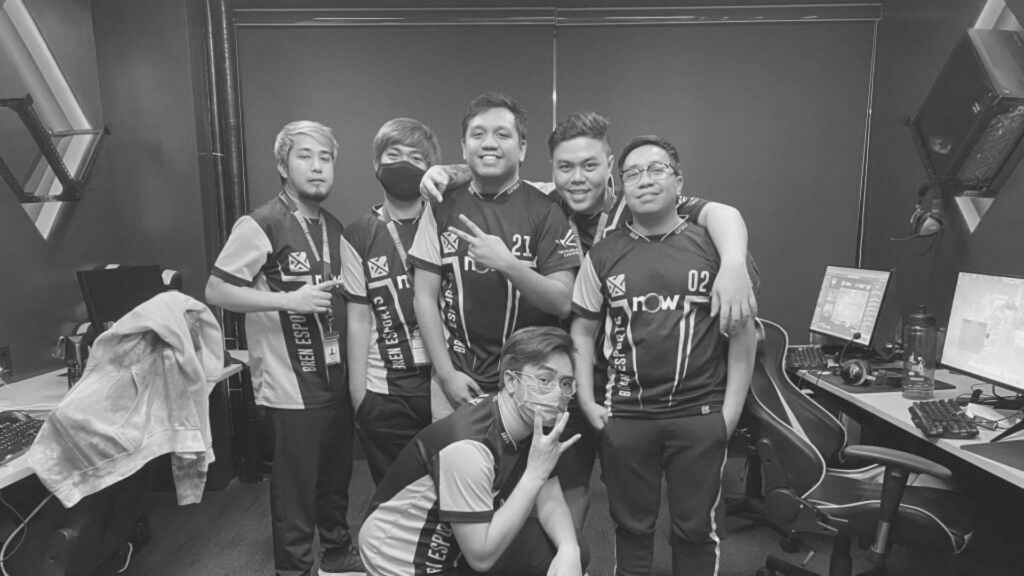 Let's begin with a brief biography of Jessie Cristy "JessieVash" Cuyco, the Master of All Trades. He began his career as a professional Dota 2 player with Mineski in 2010 and participated in some of the most prominent Dota 2 competitions back in the day, including The Frankfurt Major 2015 and ESL One Manila 2015. He was last seen playing Dota 2 professionally at WESG 2017 China, representing the Philippines with HappyFeet.
After that, he proceeded to leap onto a new spacecraft, Overwatch. A whole different genre was the way to go for him, as he played for the Mineski Overwatch division for almost a year before transitioning to another title as a coach for Geek Fam Philippines in MPL PH Season 5. The 31-year-old Sova user serving as one of the team's most influential players for most of their journey through the VCT Stage 3 – SEA Challengers Playoffs.
Unparalleled impact in Bren's important matches sees Jayvee "DubsteP" Paguirigan take the spotlight. In the SEA Playoffs, the 28-year-old Duelist user had one of the highest ACS ratings among the sixteen participating teams; furthermore, it was the highest among the Philippine players.
"I'm just so happy that our hard work paid off. Because I've been trying to chase this for my entire career. I'm so happy we made it. And I didn't stop. I'm still 28 years old and I'm still trying my best to do this thing, for [my] kids, you know. We showed today that age is just a number, and I'm so happy that my team is here to support me." said DubsteP in a post-match interview when asked about his journey from years ago from a completely different title to Riot's first-person shooter as the sole Kings of SEA.
---
A new chapter of Southeast Asian FPS: Riot Games & SEA community
FPS games have historically been with the community for a long time. In fact, it was not VALORANT that managed to captivate the SEA community in the first place. It was Point Blank, CrossFire, and other popular titles that non-SEA players have never heard of. However, when it comes to really massive and global titles like Counter-Strike or Counter-Strike: Global Offensive, the region has never been a household name in the ecosystem.
The region lags behind Europe and North America, which already have a long experience with the mother of FPS, Counter-Strike. However, with little support from the developer (Valve), Southeast Asia was still able to stand a chance and represent Asia in a few appearances, most notably Singapore's BOOT.dream[S]cape at ESL One Cologne 2018, where two of its members are currently playing for Paper Rex (Benkai & coach alecks).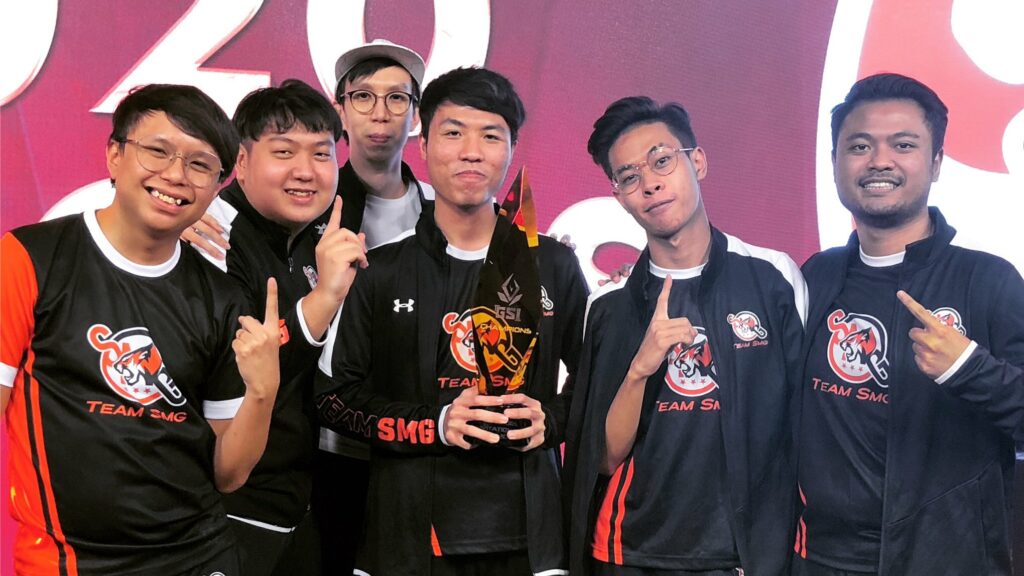 Nonetheless, the resurgence occurred with VALORANT's presence in Southeast Asia. Riot Games has been influential in the development of the FPS ecosystem in Southeast Asia in the past year. Riot has the ideal recipe for VALORANT's success, in part because of their experience with League of Legends, which was introduced into the SEA market nearly a decade ago.
Now, VALORANT is the most popular esports PC FPS game in the region, surpassing CS:GO and even rendering it obsolete in a few nations.
---
The New Kings of SEA: Paper Rex & Bren Esports
Previously, X10 Esports of Thailand served as SEA's sole representation in the first Masters event. They were, however, eliminated from contention in the VCT Stage 3 – SEA Challengers' group stage. It is not that X10 Esports underperformed – the big factor is how Patiphan "Patiphan" Chaiwong's absence impacted their performance – rather, it is that the other teams have grown substantially.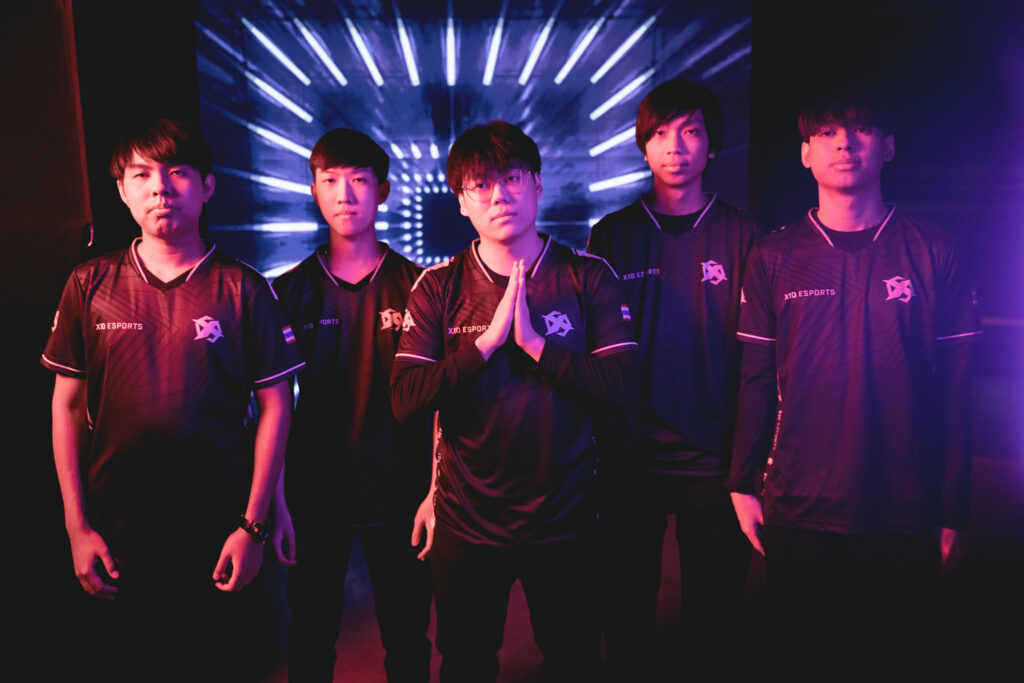 Southeast Asia has a new sense of optimism once again as Paper Rex, one with a lengthy backstory for each of its players, will test their mettle against the top dogs of the world in the coming days. Despite not flying to Berlin, Bren Esports has established themselves as the true Kings of SEA. Their action in the Last Chance Qualifier will be a much-anticipated one for sure.
Players in the region, and perhaps Asia as a whole, possess some of the most impressive mechanical abilities as we've seen in the past, but with little to no experience against better teams as they only have the opportunity to face them once a year, or even less. With all significant backing from Riot with the circuit and esports support in general, all that remains is to see what happens next. The regional gap is getting closer without people realizing it, and that applies to all non-NA/EU regions, such as what we saw with SuperMassive Blaze in the EMEA Playoffs.
Paper Rex, Bren Esports, and the whole Southeast Asian teams will only see one path from here: up.
VALO2ASIA to cover the whole journey of SEA teams at Masters 3 Berlin
In line with our mission to elevate the Asian VALORANT scene, VALO2ASIA will chronicle the journeys of our regional representatives from the SEA, Korea, and Japan for our readers.
---
For more insights on the Asian VALORANT scene and upcoming content like this, be sure to like and follow VALO2ASIA on Facebook, Twitter & Instagram.
---