Riley "witz" Go spoke about his shift into VALORANT, the differences between CS:GO, and the team's goals for the remainder of 2021.
The Filipino team is on a roll, having won nine games in a row over three competitions in the past thirty days. However, the true test awaits them, as they have qualified for the VCT Stage 3 – SEA Challengers Finals.
The squad previously competed in the VALO2ASIA Launch Invitational 2021, where they defeated FULL SENSE and eventually BOOM Esports in the grand final. Bren Esports overcame the tournament favorites thanks to a dominant performance by Riley "witz" Go, who has been with the team since April.
ALSO READ: United City FC enters esports as UCFC Esports; unveils VALORANT roster
The Filipino star discussed the team's excellent run, adjusting to VALORANT, and the team's preparation for the next SEA Challengers Finals, among other topics, during the post-match interview.
---
VALO2ASIA: Congratulations on your victory against FULL SENSE! That game versus FULL SENSE, is this what you really expected from them in terms of their performance coming up against you?
witz: We had practiced against them previously, and we knew we were capable of defeating them in terms of gameplay, firepower, and other aspects. However, in the end, it was just practice. We were well prepared against them.
VALO2ASIA: The first half of 2021 has been big for you. You happen to be praised a lot as the upcoming duelist star of the region although coming in late to the scene. Can you tell us more about your journey converting from CS:GO to VALORANT? Was it a challenge or do you feel you adapted well?
witz: Switching to VALORANT was a very tough decision, but I took a leap of faith. I decided to switch to VALORANT because the CS:GO scene is already dead. Despite, the fact that I disliked VALORANT at the start, the situation was getting better day by day until I enjoyed the game. I learned a lot from other professionals players such as PTC. I played for two months with him under the MiTH banner. He taught me a lot about VALORANT. After the team disbanded, thankfully Bren offered me a spot on their team, and that's how I am where I am today!
VALO2ASIA: Coming from CS:GO, how long did you need to train to reach the aim and skills that you now have in VALORANT?
witz: I adapted much quicker than I did in CS; it took me two to three years to reach the pro level in CS. However, it took me just two months to compete in the pro level of VALORANT, since the two games are extremely similar in terms of gameplay. The difference is that I had to learn to use the abilities.
VALO2ASIA: Coming into the second half of 2021, have you set up any expectations for you or as a team? Top 3, top 5, is that enough for you guys?
witz: Before the end of 2021, I'm hoping to be in the top two or three!
VALO2ASIA: Out of three teams competing in the VALO2ASIA Invitational, excluding you, who has the best chance to go into the finals of the VCT Stage 3, and why?
witz: Perhaps Paper Rex, since they've been together for almost two years. I believe their synergy is very remarkable, and they're capable of quickly adjusting their game.
VALO2ASIA: There are a lot of new teams in the Philippines, we've seen teams like Hashira, 6045 Pirates (now ZEAL) and even your ex-teammates from BREN CS:GO playing, is the Philippines scene getting more competitive do you feel?
witz: I'm thrilled because I can see our community growing in size month after month. Numerous teams are developing as well, not only our team but also those of our competitors. Indeed, I'm glad that our scene is more alive in comparison to CS:GO; we have more competitions here.
VALO2ASIA: Coming to VCT Stage 3, what kind of improvement has the team worked on in order to be better than before?
witz: I believe we made significant progress in terms of communication and chemistry. And now that Bren has me, it will be a different story!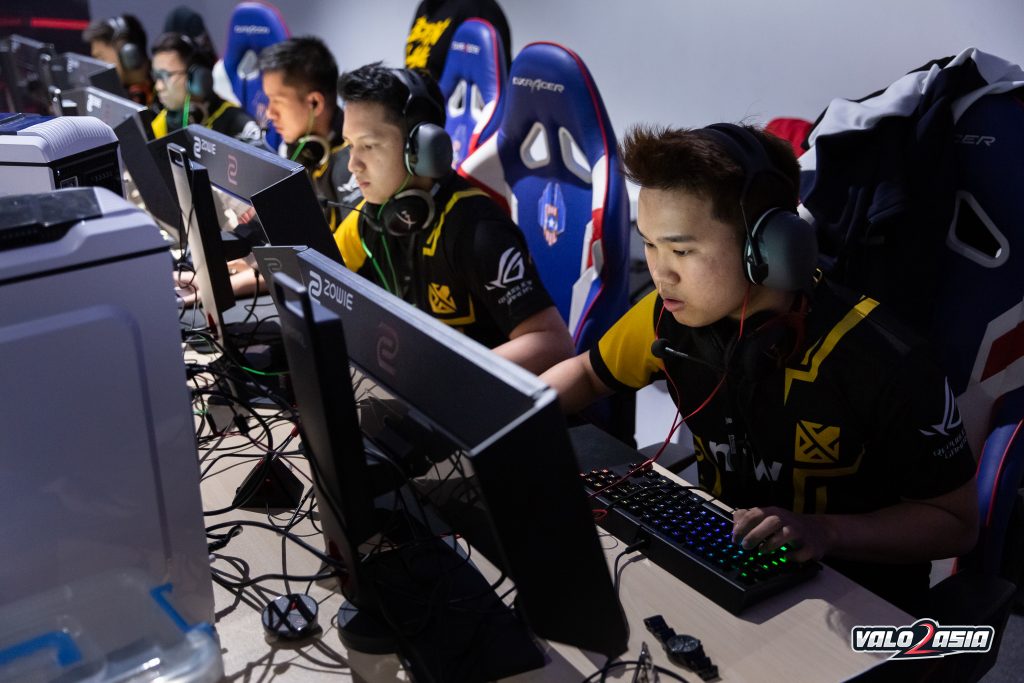 VALO2ASIA: With VALORANT not having a demos and replays feature attached to the game unlike CS:GO, do you think it's a good thing or a bad thing, considering all the teams/players are in the same boat?
witz: For me, it's difficult to review any of our gameplay mistakes since there is no replay feature in VALORANT; I can't watch my own gameplay or the opponents' gameplay and point of view, while in CS, you can watch the demo and only watch the player you want to watch. Here in VALORANT, you may only see it live. It's very difficult. For me, they [Riot] needs to include the feature!
VALO2ASIA: Any last words you want to say to your fans and viewers out there?
witz: I'd want to thank my family, teammates, and especially Bren for the chance to play with them, as well as all the fans; it's because of them that I've gotten this far, and to those who don't believe in me, bye-bye!
---
For more insights on the Asian VALORANT scene and upcoming content like this, be sure to like and follow VALO2ASIA on Facebook, Twitter & Instagram.
---