Both APAC's representatives at Masters 3 Berlin have been eliminated from the Champions contention
Two more teams have been eliminated, this time two of the top performers of SEA and Korea that made it to Masters 3: Berlin. Paper Rex and F4Q have been eliminated by DWG KIA and NUTURN Gaming, respectively, marking the end of both teams' campaign in the VALORANT Champions Tour this year.
ALSO READ:
---
We will no longer see any footprints from Benedict "Benkai" Tan and co. at Champions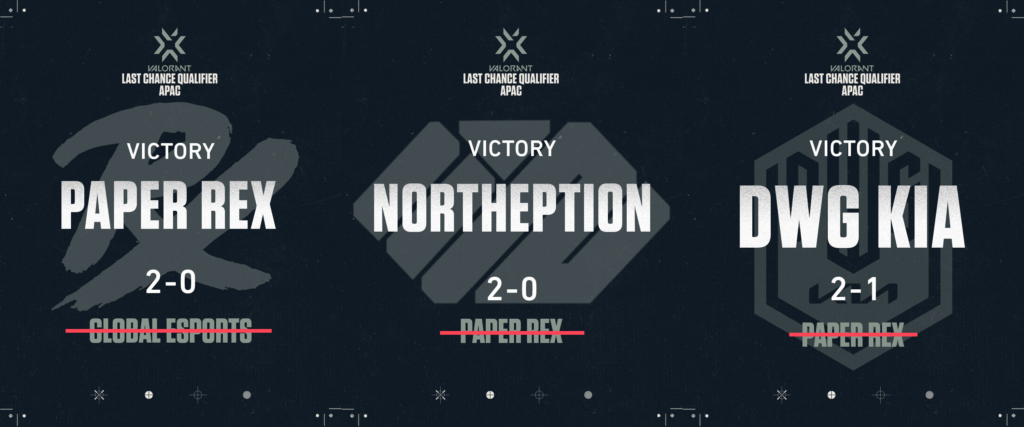 The SEA powerhouse, Paper Rex, have made significant changes to their formation, not only replacing Zhan Teng "shiba" Toh with Wang Jing "Jinggg" Jie but also overhauling their agent composition to suit the former SMG player's role. Their success at the KJC eSports VALORANT Invitational served as a good prep for the LCQ. However, competing against non-SEA opponents presents a different set of difficulties. Should they have more time to gel, we may see a scarier Paper Rex with two of Southeast Asia's finest duelists under one roof.
Their quest to return to Berlin began with a dominant 2-0 victory against Global Esports (Icebox 13-3, Split 13-0). Throughout the series, Global Esports only amassed a total of three rounds during the series, all of which came within the early portion of the first map. Paper Rex swept the series, becoming just the second team to go 13-0 in a Last Chance Qualifiers series, after Team Liquid's 13-0 victory against One Breath Gaming in the EMEA LCQ.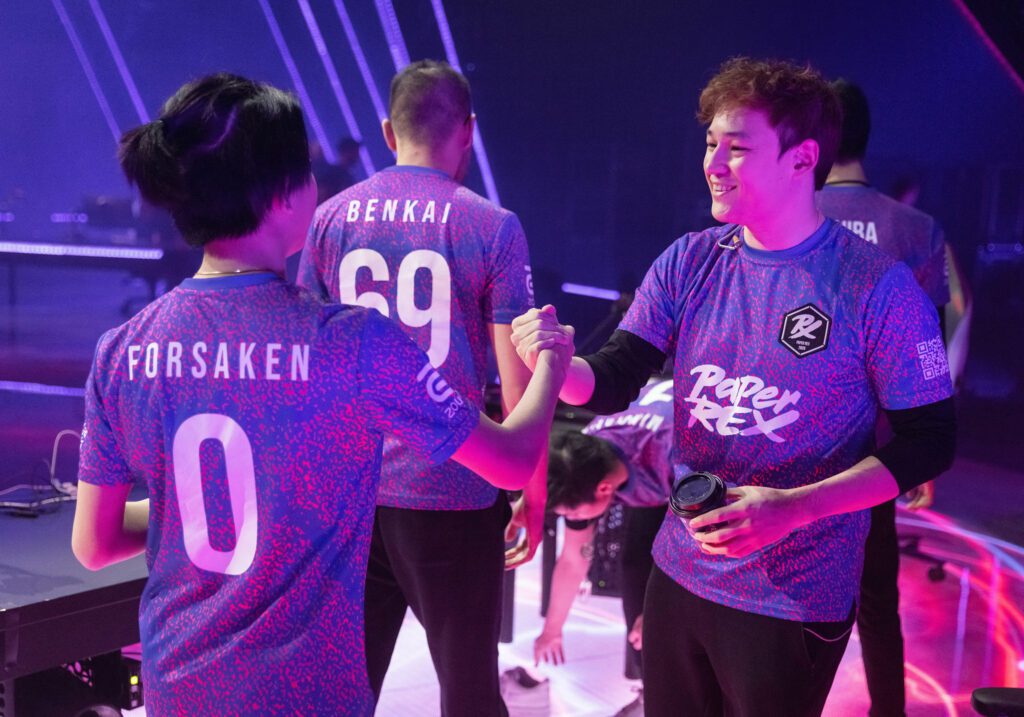 After showing promise in their latest match, Paper Rex failed to impress against Japan-Korea mix Northeption. After dominating the first half on Icebox by a score of 10-2, Paper Rex were unable to overcome the last barrier on the offensive side to close out the map – a similar difficulty to what the SEA powerhouse encountered against Vision Strikers in Berlin, but in reverse.
Northeption were tenacious in their pursuit of the following map, Ascent, Moon "Astell" Ji-won and company's best map, according to VLR.gg. With a dominating offense, it was clear from the start that they would have the upper hand. Paper Rex were unable to breathe easily as Northeption pressed them hard in the first period, taking an 8-4 lead. A second attempt by Paper Rex to turn the tables in the second half had noticeable effects, as they came dangerously close to extending the map into overtime but were unable to do so after Seoldam's critical kills to close out the map 13-11 and the series 2-0.
The defeat sent Paper Rex to the elimination match against DWG KIA — a game that was considered in their favor after showing an overwhelming victory against Global Esports, who had beaten DWG KIA earlier in the tournament. However, the Koreans have seen tremendous improvement. Lee "Jeong Hi" Jeong-ha and co. defeated Paper Rex 2-1 (Bind 13-10, Breeze 3-13, Ascent 13-8), putting an end to Paper Rex's VALORANT Champions Tour campaign this year.
---
The stream team's journey has come to an end
F4Q ended this year on a high note. After ending the Vision Strikers' 104-game winning streak and taking one map each from Sentinels and G2 Esports, they were a solid contender to return to Berlin for Champions. During their run, F4Q came perilously close to elimination several times throughout their run, ultimately bowing out in their fourth encounter.
Unlike Paper Rex, they had to take a longer route after losing to Japan's Northeption 0-2 (Ascent 6-13, Icebox 4-13) in the quarter-final, relegating them to Lower Bracket Round 1, where they faced FENNEL. Moving on was another Japanese team in their sights but handled well this time by Yoo "FiveK" Sung-min's troops. Despite got crumbled in the opening map, F4Q managed to recover and win the game in a hard-fought series, 2-1 (Split 7-13, Split 13-3, Haven 13-8).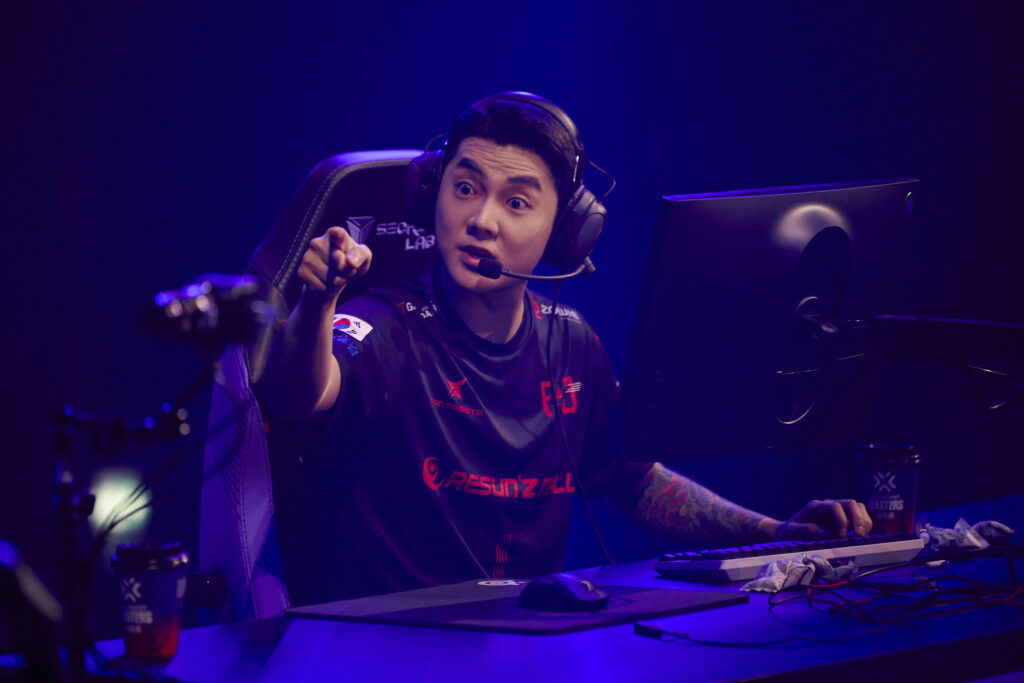 Moving on, the first game between F4Q and Global Esports was a tight series. The first half of Haven was a 6-6 back-and-forth before Global Esports seized control of the map. They were no match for Global Esports as the team pushed for a win at the 50 minutes mark, 13-10, giving F4Q little to no option except to win the last two maps. Nonetheless, F4Q evened the score by winning the second map, Bind, 13-9.
The final map was another back-and-forth situation once again. Ultimately, Global Esports ultimately had the advantage in concluding the series. They dominated the second half but fell short of securing the map in the end. The map was prolonged into overtime when FiveK pulled off one of the tournament's most important clutches, costing Global Esports both the map and the series.
"When all my teammates died, I didn't feel fear like 'we're in trouble', but instead I suddenly remembered Park Sang Young's (a Korean Olympic fencing medalist) phrase which was 'I can do it'.

So at that moment, all I said to myself was 'I can do it, I can do it, if I don't it's over', and somehow my concentration and shot improved."

– FiveK said in the post-match interview after the crucial series.
F4Q faced domestic opponent NUTURN Gaming in the third round. Both teams had not met each other in any important series, save for the open qualification for Stage 1. NUTURN Gaming snatched the first map, Bind, in a nail-biting 13-10 series. As has been the case during F4Q's run, the second map was taken by F4Q 13-11. However, the stream team was unable to conclude the last map, Ascent. NUTURN Gaming's 13-8 victory on the third map solidified the fact that F4Q's VCT journey was over as they packed up to go home.
---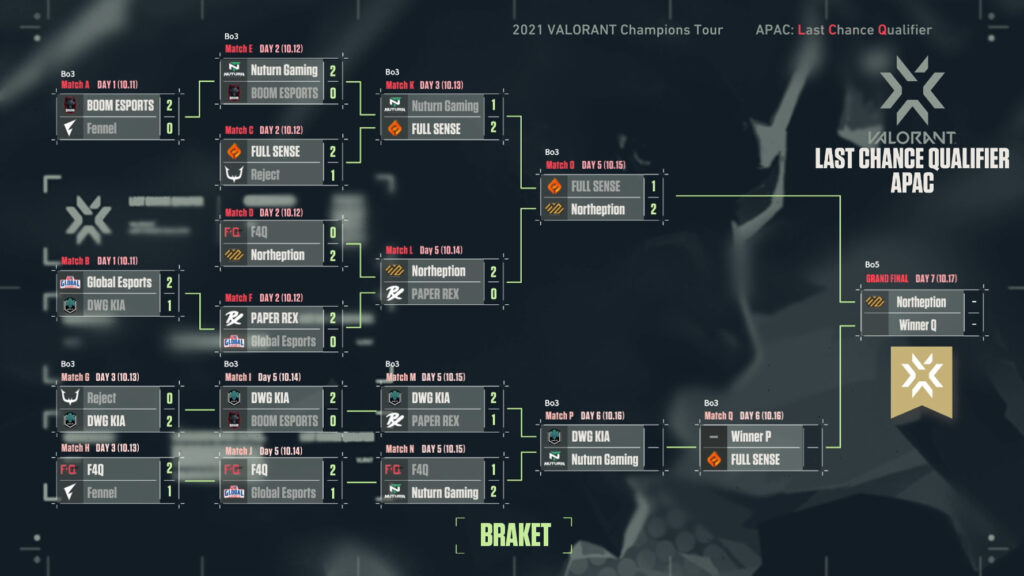 ---
For more insights on the Asian VALORANT scene and upcoming content like this, be sure to like and follow VALO2ASIA on Facebook, Twitter & Instagram.
---
Cover photo courtesy of Colin Young-Wolff/Riot Games