Former WeMadeFOX member and On Sla2ers coach Jung "peri" Bum-gi has been hired by DWG KIA as a coach, the South Korean organization have announced. 
SOUTH KOREA – Jung "peri" Bum-gi has been appointed as DWG KIA's new coach and will be working in tandem with head coach Kang "solo" Keun-chul and coach Han "Calmly" Dong-geun to direct the Korean squad moving forward. Coaching DWG KIA will mark peri's second coaching stint after leading the On Sla2ers squad in the VCT 2022 season. 
peri started his VALORANT career as a player for NUTURN Gaming, in which his move to DWG KIA will see the 31-year-old reunited with three of his former teammates: solo, Park "allow" Sang-wook, and Kim "Lakia" Jong-min. With the trio, NUTURN represented Korea for the first VALORANT Masters in Reykjavik, Iceland, in 2021, clinching a third finish.
ALSO READ: DreamHack Showdown VALORANT Oceania Qualifiers revealed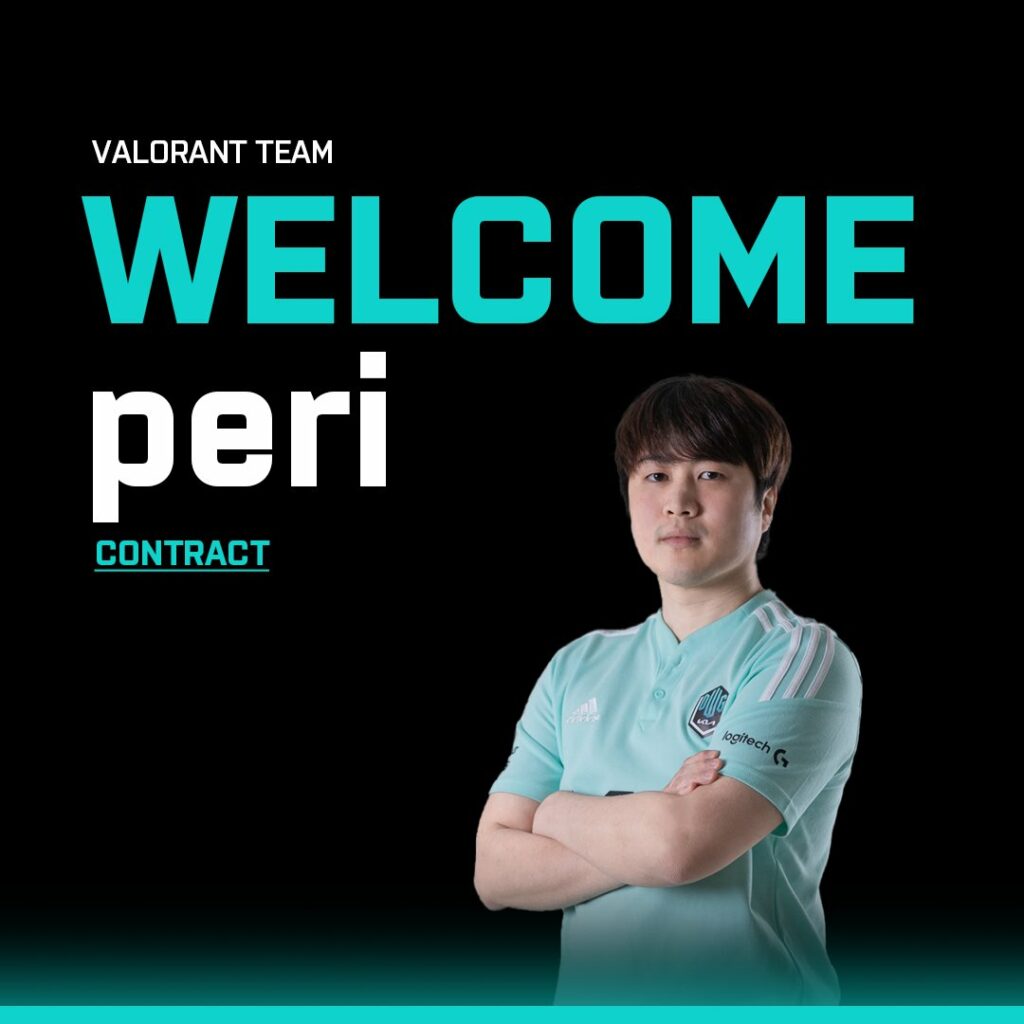 Following the end of VCT 2021, peri made the jump to coach ESports Connected, which later got rebranded to On Sla2ers. For almost a year, peri had been in charge of a newly-built team that went on to find much success within the Korean region, with the highlight of his first year standing behind a team being two runners-up finishes in VCT Korea Stage 1 Challengers and East Asia Last Chance Qualifier. 
Peri's knowledge of the game gained while playing for some of the most successful teams in Korean FPS history is certain to help lead the team to a successful campaign early next year, where they will be competing in the 2023 VCT Korea Stage 1 Challengers.
"Please give a lot of support to coach peri, who is starting anew with the DWG KIA VALORANT team," the announcement reads, through a translated machine. The team will continue to play from the Challengers Ascension circuit to snatch a coveted spot in the 2024 VCT Pacific league and compete with former member Kim "t3xture" Na-ra on the other side of the server.
With peri's addition, DWG KIA are now: 
🇰🇷 Jeong "Esperanza" Jin-cheol
🇰🇷 Park "exy" Geun-cheol
🇰🇷 Jung "Bangnan" Min-u
🇰🇷 Park "allow" Sang-wook
🇰🇷 Kim "Lakia" Jong-min (on loan from IGZIST)
🇰🇷 Kang "solo" Keun-chul (Head coach)
🇰🇷 Han "Calmly" Dong-geun (Coach)
🇰🇷 Jung "peri" Bum-gi (Coach)
---
For more insights on the Asian VALORANT scene and upcoming content like this, be sure to like and follow VALO2ASIA on Facebook, Twitter & Instagram.
---
Cover photo courtesy of Colin Young-Wolff/Riot Games