The former Recca Esports and TYLOO sniper Kevin "xccurate" Susanto will bring a diverse skill set and experience over to the Riot Games first-person shooter. 
INDONESIA – Former TYLOO Counter-Strike AWPer and in-game leader Kevin "xccurate" Susanto has made public his plan to move to competitive VALORANT play. This decision follows the footsteps of his younger brother, Jason "f0rsakeN" Susanto, who already jumped ship to VALORANT in early 2021 and just recently finished as runners-up at the 2023 VALORANT Champions with Paper Rex.
"One thing's for sure. […] I've already made up my mind. From the bottom of my heart, and I promise you all that I will go pro after this [VALORANT Champions]. As for which team I'll join, it's still up in the air since I'm not yet a pro. Time will tell. If I can get on a team, I'll go pro; otherwise, I'll keep grinding for the time being.
Don't expect too much, if I make the move to VALORANT, I'll start from scratch. Many are already ahead of me, and I've got some catching up to do. My experience is mostly in ranked play, which is quite different from scrim. But I remain optimistic; I'm certain of it."
ALSO READ: Parents of f0rsakeN & xccurate: Education, Financial Planning , Self-Awareness are important for esports players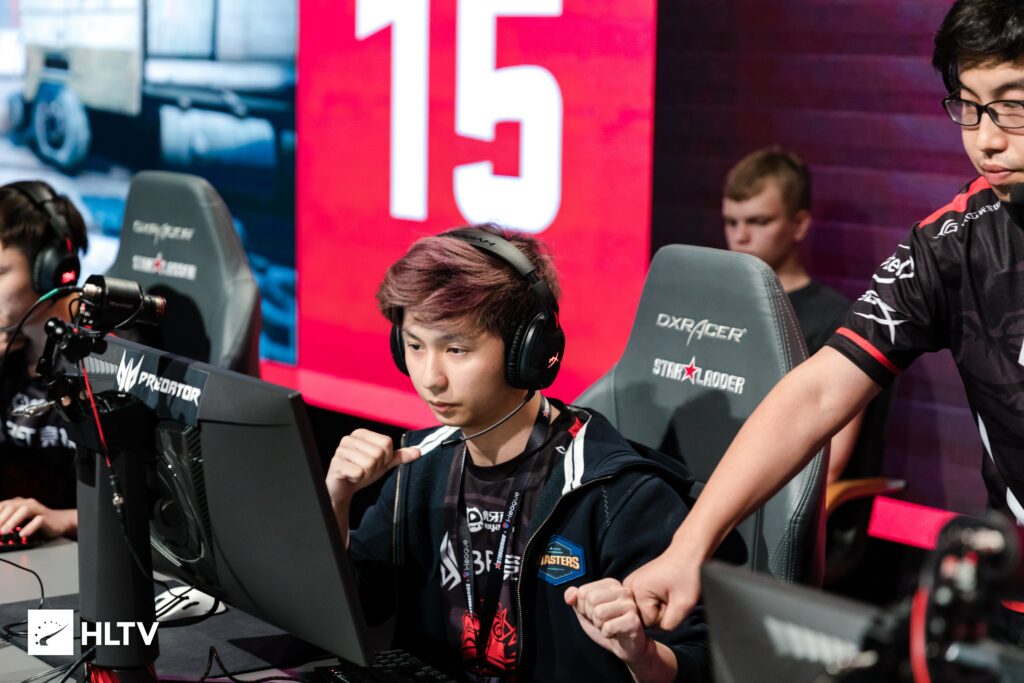 Having made a mark as one of Asia's standout Counter-Strike players, xccurate bowed out of the game late last year with an illustrious seven-year tenure, representing a number of upper-echelon teams in the domestic Indonesian scene with Jakarta Juggernauts and Recca Esports and international outfits such as TYLOO, Big Time Regal Gaming, and Team NKT (formerly NG Esports).
Appearing on the radar of many starting with Recca Esports, xccurate made waves by teaming up with the former core members of TEAMnxl>, giving rise to what many labelled as the Indonesian superteam of its era. xccurate spearheaded the team's win at ZEN Esports Network League Season 1 over Matthew "Texta" O'Rourke's Dark Sided and Seon-ho "termi" Pyeon's MVP PK in the finals. The trophy remains one of the most prestigious accomplishments for an all-Indonesian squad in the history of Counter-Strike.
With the Indonesian squad, his stellar 1.23 rating caught TYLOO's eye, bringing him on board in 2018.
Internationally known for his role with TYLOO alongside Indonesian compatriot Hansel "BnTeT" Ferdinand, xccurate contributed to many of the high points in Chinese and Asian Counter-Strike. This includes participating in the 2018 FACEIT London Major, the 2019 IEM Katowice Major, and various international tournaments before joining another Chinese team, Big Time Regal Gaming, and later the Thailand-based Team NKT.
While xccurate has only now officially revealed his intentions, his VALORANT forays are not entirely new. During his time with Team NKT and NG Esports, the 25-year-old had brushes with mixed teams such as VVV, with whom he reached the quarter-finals of the 2021 VCT Indonesia Stage 2 Challengers 3. He also frequently alternated between Dewa United Esports and XcN Gaming throughout 2021, two teams known to have a close association.
More recently, during last year's VCT Indonesia Stage 2 Challengers Group Stage, he filled in for Persija Esports in three matches, predominantly playing as Chamber. Since then, xccurate has primarily been active as a streamer.
If xccurate indeed embarks on this VALORANT journey soon, he will resonate with other competing brothers in the game. This includes the Belgian duo Adil "ScreaM" Benrlitom and Nabil "Nivera" Benrlitom (Karmine Corp), the Korean pair Kim "Meteor" Tae-O (Gen.G) and "TenTen", and the rival twin brothers Erik "d00mbr0s" Sandgren (NAVI) and Emil "eMIL" Sandgren (Team Liquid).
---
For more insights on the Asian VALORANT scene and upcoming content like this, be sure to like and follow VALO2ASIA on Facebook, Twitter & Instagram.
---
Cover photo courtesy of HLTV