Park "Festival" Ga-yeon will transition from FENNEL Hotelava for the latter part of the season, taking up the jersey of Korea-based Lunatic-Hai instead.
SOUTH KOREA – FENNEL Hotelava have announced the departure of Park "Festival" Ga-yeon, bringing an end to her stint with the organization which lasted 14 months. The duelist will now compete under the banner of Lunatic-Hai Flax, who recently clinched the title in VCT Game Changers Korea Stage 1.
Taking to Twitter, Festival commented on her move, saying in Japanese, "In fact, it was not as easy as I thought it would be to muster up the courage again for the competition. I thought about quitting as a professional player, but I still had the passion and desire to do this job. And I wanted to show my fans my 'festivals' in competitions, so I got up the courage again. It seems that this profession is a calling for me."
Festival, alongside Kim "weki" Seo-Yeon, will fill the positions previously held by "DoHee" and "YuH4" in Lunatic-hai Flax. This addition infuses LH with much-needed experience from the sole Korean player with international exposure to date. 
ALSO READ: FULL SENSE complete roster with LAMMYSNAX return; to make coaching staff changes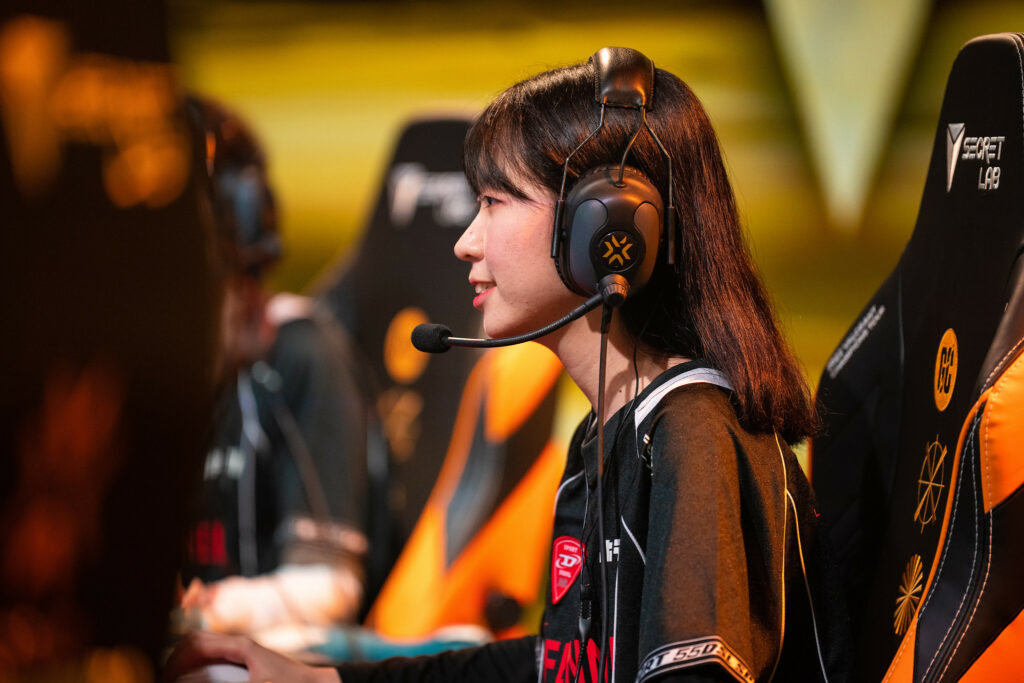 Festival was primarily involved in the Japanese circuit while playing for FENNEL Hotelava, helping the team's victories in both the Game Changers Japan and East Asia stages during the previous season. Their win in the latter paved the way for FENNEL Hotelava's representation of East Asia at the 2022 VCT Game Changers Championship in Berlin, Germany. 
However, FENNEL Hotelava faced a number of challenges post that success. The team's lineup reduced to a trio after Suzu "suzu" Sasaki wrapped up her loan period and went back to ZETA DIVISION GC, with in-game leader Seina "KOHAL" Migita moving to the same powerhouse earlier this year.
To address these gaps, Jeong "miNt" Ye-rim and "Yui" were brought on board for the season. While miNt ended VCL Japan Split 1 as the tournament's top-performing player, Yui did not share the same success in her debut and will exit the team with Festival. In a significant upset, FENNEL Hotelava could not make it to the main event of the aforementioned tournament, being bested by UxMi ACE in the decider. 
As of now, it remains to be seen whether FENNEL Hotelava have secured their new lineup, especially with the registration cutoff for VCT Game Changers Japan Split 2 having been on August 20. The open qualifier is scheduled for September 9-10, with seven main event spots for representation in the forthcoming East Asia phase.
In the meantime, Festival and Lunatic-Hai Flax have secured their spot in VCT Game Changers Korea Stage 2 from September 8-10, thanks to the team's Stage 1 victory against Obelisk. They are anticipated to be frontrunners in Stage 2, where two East Asia berths are up for grabs.
With these changes, Lunatic-hai now have:
🇰🇷 Park "Festival" Ga-yeon
🇰🇷 Kim "Haneul" Ha-neul
🇰🇷 Kim "weki" Seo-Yeon
🇰🇷 "FullMoon"
🇰🇷 "H4ste"
FENNEL Hotelava are currently: 
🇯🇵 Haruka "Curumi" Tajima
🇯🇵 Kasumi "Len" Owatari
🇰🇷 Jeong "miNt" Ye-rim
---
For more insights on the Asian VALORANT scene and upcoming content like this, be sure to like and follow VALO2ASIA on Facebook, Twitter & Instagram.
---
Cover photo courtesy of Colin Young-Wolff/Riot Games