Jemkin and Kr1stal have touched down in Japan, where they will link up with the team in their bootcamp beginning today. 
JAPAN – Maksim "Jemkin" Batorov and Savva "Kr1stal" Fedorov have landed in Japan as they embark on an intensive bootcamp with SCARZ and prepare ahead of their regular season debut in VCL Japan Split 1 on January 28. "We will try to show our best game, and I wish everyone good luck!" Krst1al says in a team introduction video by VCL Japan.
The brand new SCARZ roster was formed in August last year as part of the organization's rebuilding effort. Instead of picking up an all-Japanese roster, SCARZ unsurprisingly decided to bring in the former BLUE BEES lineup that includes three Russian imports in the shape of Jemkin, Kr1stal, and coach Daulet "Fadezis" Abilov – a common practice for the organization as they have a history of importing players, previously from Korea and the Philippines.
ALSO READ: Orangutan unveil VCT 2023 roster featuring former EG quartet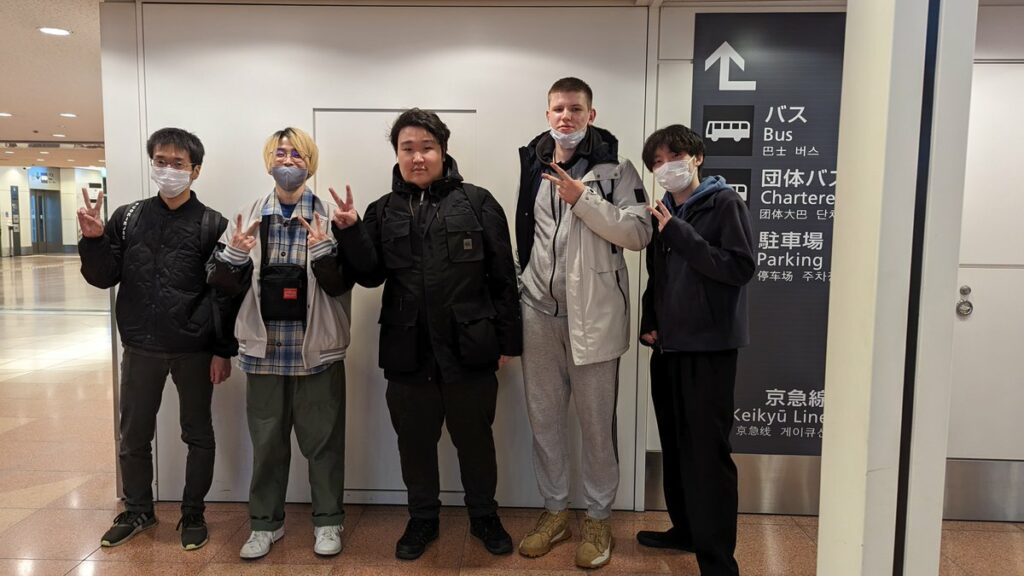 SCARZ also includes three domestic players in Daichi "善悪菌" Igarashi, Jusei "TORANECO" Saito, and Yuto "Xdll" Mizomori to complete the lineup, with the latter subsequently being acquired by FENNEL and saw his position filled by former SE Atlas and Fallen5 player "Yoshiii".
SCARZ posted an image on Twitter where the Russian duo had just arrived at the Haneda Airport and was welcomed by 善悪菌 and TORANECO. The quartet was part of the BLUE BEES lineup that reached the playoff stage of the 2022 VCT Japan Stage 2 Challengers, beating the likes of Crest Gaming Zst and Sengoku Gaming before getting ousted by Crazy Raccoon. 
The new lineup has already made their debut in the OFF//SEASON, more recently competing in the WCG Rivals: Korea vs Japan showmatch and the ESL Clash of Nations KR/JP tournament where Jemkin led the fragging department on both as a Duelist with 1.49 and 1.25 VLR ratings, respectively. 
They will next face Kohei "BlackWiz" Mikami's NORTHEPTION on Saturday, January 28, at 4:00 PM SGT (UTC+8) in the first week of VCL Japan Split 1.
SCARZ have the following roster:
🇯🇵 Daichi "善悪菌" Igarashi
🇯🇵 Jusei "TORANECO" Saito
🇷🇺 Maksim "Jemkin" Batorov
🇷🇺 Savva "Kr1stal" Fedorov
🇵🇭 "Yoshiii"
🇷🇺 Daulet "Fadezis" Abilov (Coach)
---
For more insights on the Asian VALORANT scene and upcoming content like this, be sure to like and follow VALO2ASIA on Facebook, Twitter & Instagram.
---
Cover photo courtesy of SCARZ