Sengoku Gaming have once again expanded their horizons internationally by signing the Korean tandem of Kim "JinboongE" Jin-won and Kim "Gwangboong" Gwang-won.
JAPAN – Sengoku Gaming have announced that they have completed their roster by bringing on board Korean twins Kim "JinboongE" Jin-won, previously of SLT and World Game Star, as well as Kim "Gwangboong" Gwang-won, a former player for New York Excelsior in the Overwatch League.
The Japanese side had been on the lookout for two additional players since parting ways with Sakaguchi "Npoint" Kenjiro and Hideki "Fisker" Sasaki. The former exited the team after his contract ran out, while the latter went on to become a part of a brand new team, NOEZ FOXX, backed by Repezen Foxx's DJ Foy and DJ Waki.
ALSO READ: Attack All Around sign Niffy and coach TOR
Gwangboong is set to make his VALORANT debut with Sengoku Gaming, moving over from Overwatch. He most notably plied his trade for the New York Excelsior throughout 2021, where he clinched the $15,000 Widowmaker 1v1 Challenge besting competitors such as Lee "LIP" Jae-won, Kai "Kai" Collins, and Kim "Pine" Do-hyeon. The latter, Pine, ventured into VALORANT late in the previous year and has now assumed a coaching role with Nongshim RedForce.
The DPS player is now among numerous Overwatch professionals who've shifted to playing VALORANT at a pro level. This includes the likes of Lee "Carpe" Jae-hyeok from Philadelphia Fusion who transitioned to T1, Los Angeles Gladiators' Patiphan "Patiphan" Chaiwong who made his way back to Talon Esports, and coaches such as Florida Mayhem's Choi "XyuN" Hyun-jin, and Toronto Defiant's Kim "KDG" Dong-gun, to name a few.
"I am back with good news after a long time. I will now be working hard in VALORANT instead of Overwatch. It will be interesting to do it with the twins on the Japanese team. Please support me!" Gwangboong tweeted about his transition to VALORANT, joining his twin, who has been competing in VALORANT since as early as First Strike Korea 2020 with the likes of World Game Star, TNL Esports, HolyMolly, FENNEL, Rio Company, and most recently, SLT Seongnam.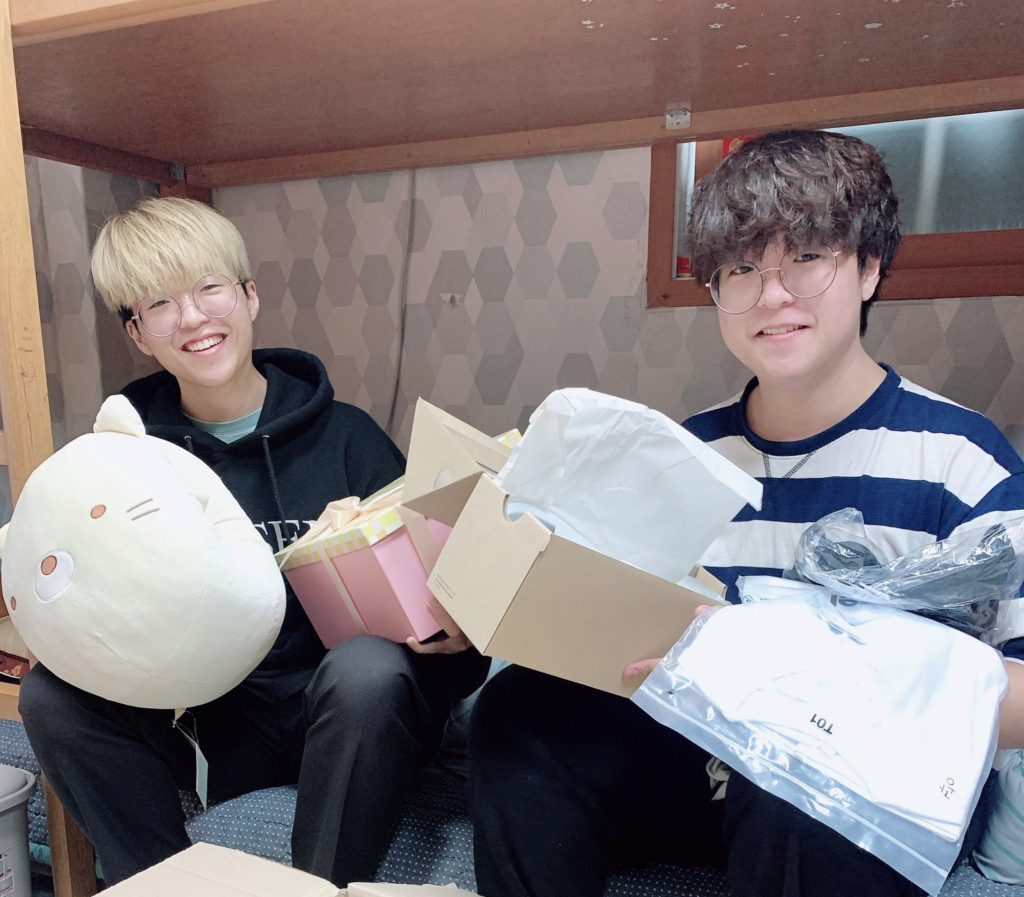 JinboongE had been on the market since departing from the now-defunct SLT Seongnam squad, despite their second-place finish in VCL Korea Split 2 and his award as Regular Season MVP. With the move, the 20-year-old will link up with yet another Japanese team following a short stint with FENNEL in mid-2022.
Regarding the move, he expressed on Twitter, "I'm happy to be back on a Japanese team! I'll do my best!"
Additionally, Sengoku Gaming have strengthened their coaching staff by bringing in "mltdwn", a former coach and analyst for FENNEL, to spearhead the team in the forthcoming season.
He has an impressive track record, having led FENNEL to victory in VCL Japan Split 1 and a second runners-up finish in the following split this season.  In addition, he had a brief stint with NORTHEPTION during their VALORANT Masters Copenhagen run last year when he was temporarily loaned to the team.
For the time being, Sengoku Gaming's calendar remain open for the OFF//SEASON. Yet, considering several upcoming yet-to-be-announced Japanese events, there is still a possibility that Sengoku Gaming will participate in one of them before the year ends.
With these changes, Sengoku Gaming's roster looks as follows:
🇰🇷 Kim "JinboongE" Jin-won
🇰🇷 Kim "Gwangboong" Gwang-won
🇯🇵 Hideki "gatorada" Nishida
🇯🇵 "misaya"
🇯🇵 "nobita"
🇯🇵 "mltdwn" (Head coach)
🇯🇵 "Relife" (Sub coach)
🇯🇵 "Senpai" (Tactical coach)
---
For more insights on the Asian VALORANT scene and upcoming content like this, be sure to like and follow VALO2ASIA on Facebook, Twitter & Instagram.
---
Cover photo courtesy of NYXL