The Indonesian in-game leader decided to hang up his mouse at age 30 following the end of the 2023 VCT season. 
INDONESIA – Michael "SEVERiNE" Winata has announced his decision to retire from competitive VALORANT, drawing a close to a playing career that began in 2020.
Despite stepping back from active play, the 30-year-old in-game leader assured that he will not be leaving VALORANT as a whole and intends to offer his insights and expertise from behind the scenes, leveraging his rich 15-year history in FPS.
The announcement comes two months after SEVERiNE was given the freedom to explore other options while still under contract with BOOM Esports. "No king rules forever. Thanks BOOM Esports. It was a great rollercoaster journey we rode for almost one year together. Even though we lost Ascension, we grew a lot together as a team. Thank you all for the support!
"With this, I also want to announce my retirement as a player and I am very grateful for all the achievements over the past three years in my VALORANT career. For now, I want to enjoy my free time as much as I can and figure out what's next for me. I will still be in VALORANT but not as a player anymore. My dreams and ambitions are still big, but it's time for me to give all the experience I've had for the past 15 years in the world of FPS from behind the scenes."
ALSO READ: Global Esports add Russ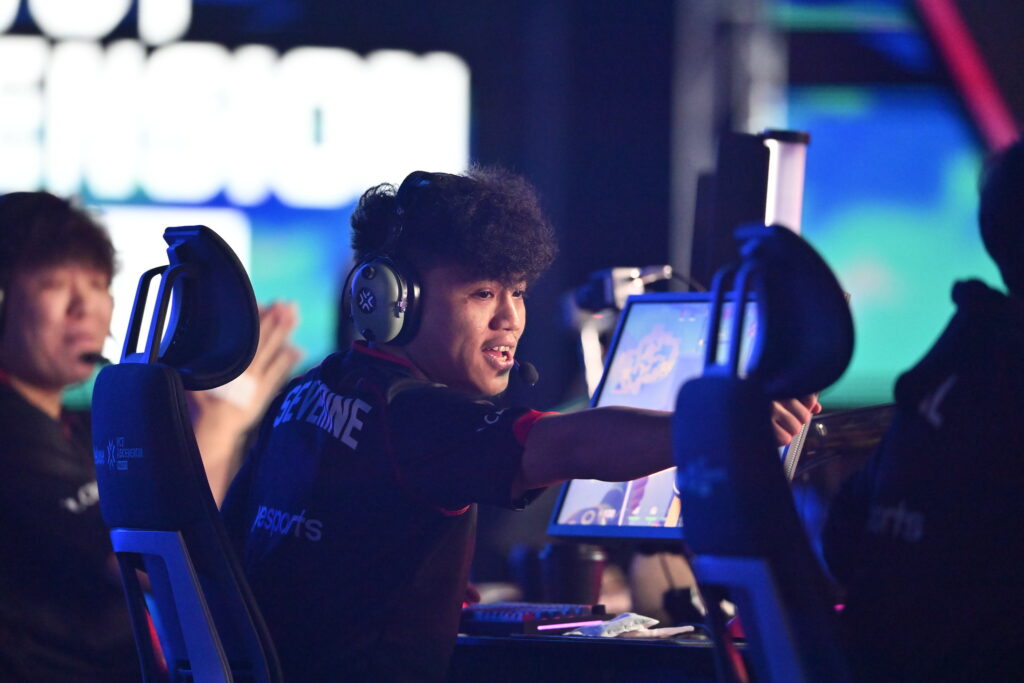 SEVERiNE puts an end to his VALORANT career with BOOM Esports, a team whose jersey he had also donned even before VALORANT was released, during his competitive days in Point Blank. A well-known figure in Point Blank, SEVERiNE's crowning achievement was clinching the PBNC 2016 title with Guardian Force which was eventually acquired by BOOM Esports (BOOM ID then).
His involvement in VALORANT traces back to its early days when he plied his trade for ONIC G during the First Strike Indonesia tournament and continued for the subsequent two seasons. During this time, the team stood as one of the representatives of Indonesia in various tournaments, such as the 2021 VCT Southeast Asia Stage 3 Challengers and the 2022 VCT APAC Stage 1 and Stage 2 Challengers.
ONIC G reached their peak at the close of the 2022 season, making it to the grand finals of the VCT APAC Last Chance Qualifier. However, SEVERiNE and co. could not secure the win against BOOM Esports in the match that would have qualified them for VALORANT Champions Istanbul. It was with this very team that beat them with which SEVERiNE would conclude his VALORANT career.
While with BOOM Esports, SEVERiNE clinched a victory in VCL Indonesia Split 2, held at Taman Anggrek Mall in Jakarta, which paved their way to represent the region at VCT Ascension Pacific. The team nearly reached the finals of the Bangkok event but met their match against eventual victors Bleed Esports in the semi-finals held at the Queen Sirikit National Convention Centre.
With SEVERiNE's departure and Gary "blaZek1ng" Dastin taking on a benched position, BOOM Esports have welcomed Sheldon "NcSlasher" Andersen and Oliver "m0rea" Budi to address the gap.
---
For more insights on the Asian VALORANT scene and upcoming content like this, be sure to like and follow VALO2ASIA on Facebook, Twitter & Instagram.
---
Cover photo courtesy of VCT Pacific