BOOM Esports have bolstered their ranks with the addition of former Bigetron Arctic duo Sheldon "NcSlasher" Andersen and Oliver "m0rea" Budi.
INDONESIA – BOOM Esports have secured the signing of former Bigetron Arctic duo Sheldon "NcSlasher" Andersen and Oliver "m0rea" Budi.
This announcement would put BOOM Esports back at five players following the recent reassignment of Michael "SEVERiNE" Winata and Gary "blaZek1ng" Dastin to inactive status. The two most experienced players of BOOM have been allowed to explore their options in the market. These adjustments come on the heels of their run in VCT Ascension Pacific, where they were on the brink of reaching the finals but fell to eventual champions Bleed Esports in a thrilling reverse sweep.
ALSO READ: Reita and BlackWiz to stand in for VARREL in Red Bull Home Ground Tokyo Open Qualifier
"The hero returns. A new challenger arrives. Cloaking the cape of the beasts, they have come to our aid for next season. Please give a warm welcome for Sheldon "NcSlasher" Andersen and Oliver "m0rea" Budi as they enter our VALORANT squad for the 2024 season!" the announcement reads.
NcSlasher is making a comeback in the jersey he once wore during his initial two years in VALORANT, a period in which he competed at the pinnacle of Indonesian VALORANT and represented the region in three Southeast Asian tournaments in 2021. In the 2022 season, he was part of the ONIC G team that clinched fourth place in the APAC Stage 2 Challengers and came second in the APAC Last Chance Qualifier before teaming up with m0rea in Bigetron Arctic.
m0rea, previously known as budimeisteR, had a relatively longer stint with Bigetron Esports, lasting two years and encompassing two roster iterations from Astro and later on Arctic. The 21-year-old clinched his inaugural trophy in the 2023 VCL Indonesia Split 1 alongside NcSlasher, triumphing over BOOM Esports—a team he would be a part of now. Statistically, m0rea and NcSlasher emerged as the leading non-Duelist performers on the team, taking on the roles of Controller and Flex, respectively.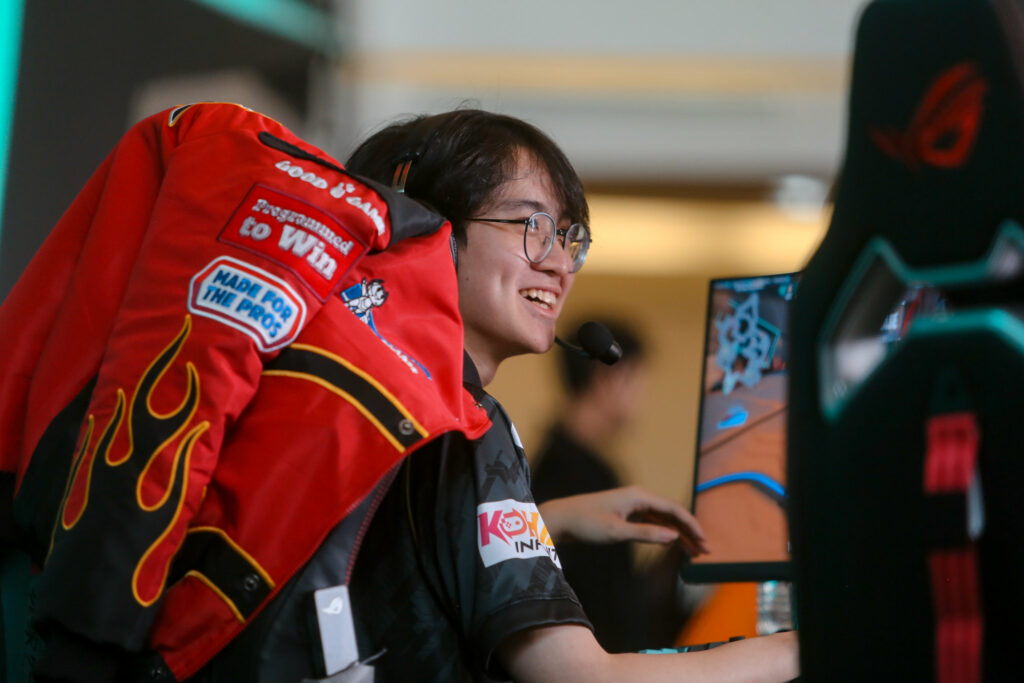 Furthermore, the two also represented Indonesia in the 32nd Southeast Asian Games and SEA Esports Championship 2023.
BOOM Esports currently have the following players:
🇮🇩 Rizkie "BerserX" Adla Kusuma
🇮🇩 Fikri "famouz" Zaki
🇮🇩 Hildegard "Shiro" Arnaldo
🇮🇩 Sheldon "NcSlasher" Andersen
🇮🇩 Oliver "m0rea" Budi
🇮🇩 Gary "blaZek1ng" Dastin (Inactive)
🇮🇩 Michael "SEVERiNE" Winata (Inactive)
🇰🇷 Ji "meow" Dong-jun (Head coach)
🇮🇩 Harry "6fingers" Tjahjadi Putra (Assistant coach)
🇮🇩 Fidel "fidelwow" Saputra (Analyst)
---
For more insights on the Asian VALORANT scene and upcoming content like this, be sure to like and follow VALO2ASIA on Facebook, Twitter & Instagram.
---
Cover photo courtesy of BOOM Esports