Paper Rex's newest addition Ilia "something" Petrov closed out his first international outing with an MVP-worthy performance
SOUTH KOREA – Ilia "something" Petrov has been named the Most Valuable Player (MVP) of the VCT Pacific Finals. 
In a historic moment for Paper Rex and something, as it secured them the first seed at the VALORANT Masters Tokyo and US$100,000 first-place prize, Paper Rex's newest addition bolstered their already massive firepower further and provided them with an even greater competitive edge over other teams, including their kryptonite DRX.
"Coming from the Japanese region, this is absolutely a dream come true. All I wanted to do was to play in the franchise league, and now to win MVP, I am truly humbled by everything that has happened," something took to Twitter after the match, expressing his joy. "Thank you to my teammates, coach, and my organization for giving me the chance to prove myself. My teammates are my MVPs. Last but not least, the amazing support from the fans; love you guys, and see you in Tokyo!"
ALSO READ: Paper Rex reverse sweep DRX to win 2023 VCT Pacific League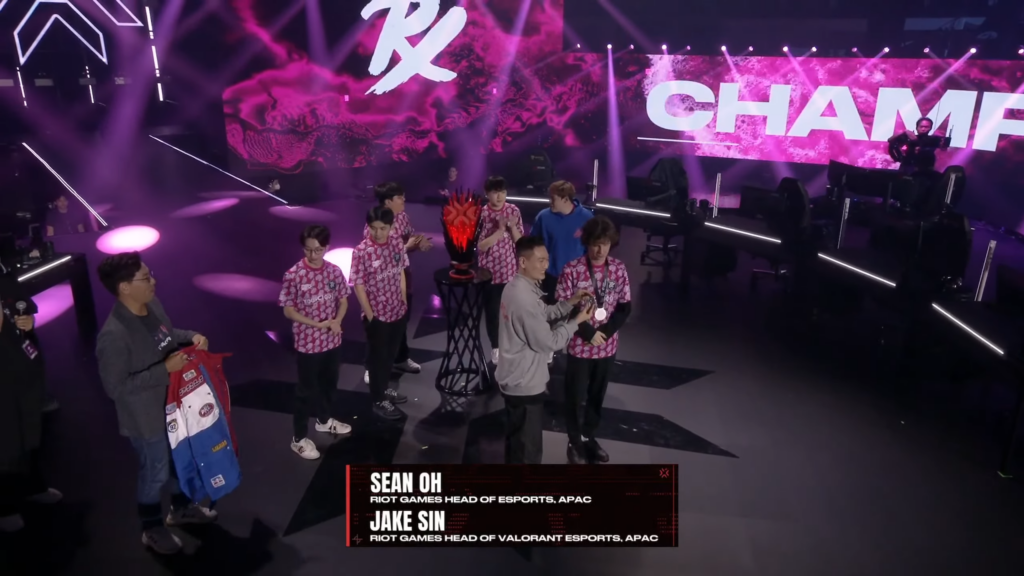 The 21-year-old duelist clinched the award by inspiring the Southeast Asian powerhouse to stage a remarkable comeback in the final against DRX, boasting a remarkable 1.28 VLR rating and racking up 95 kills throughout the best-of-five series. The MVP medal was presented to him directly by Sean Oh, Head of APAC Esports at Riot Games, and Jake Sin, Head of VALORANT Esports, APAC at Riot Games.
something was the second-highest rated player of the regular season at 1.19, and he took his performance level up a notch in the playoffs, in which his 1.22 rating went unmatched and saw off competition from teammate Khalish "d4v41" Rusyaidee (1.19) and regular season MVP Kim "MaKo" Myeong-kwan (1.18) for the medal. 
Apart from his rating, he led three statistical charts, including K:D (1.37), KAST (78%), and KPR (0.85), and was featured in the leaderboard for four other categories in ACS (230.6), ADR (145.3), CL (11/44), KMAX (30). 
He hit peaks in the second map of the grand final on Ascent, where he notched 30 kills over the course of 30 rounds. Despite being an unconventional and theoretically suboptimal choice within the current meta, his decision to pick Reyna on the map proved otherwise, turning Reyna into an unstoppable force.
He was brought from Sengoku Gaming into Paper Rex during the transfer window, days before the start of the VCT Pacific League in late March. Regarded as one of the brightest prospects to emerge from the VCL Japan circuit, the 21-year-old star consistently outshone his counterparts during his time with the domestic Japanese team.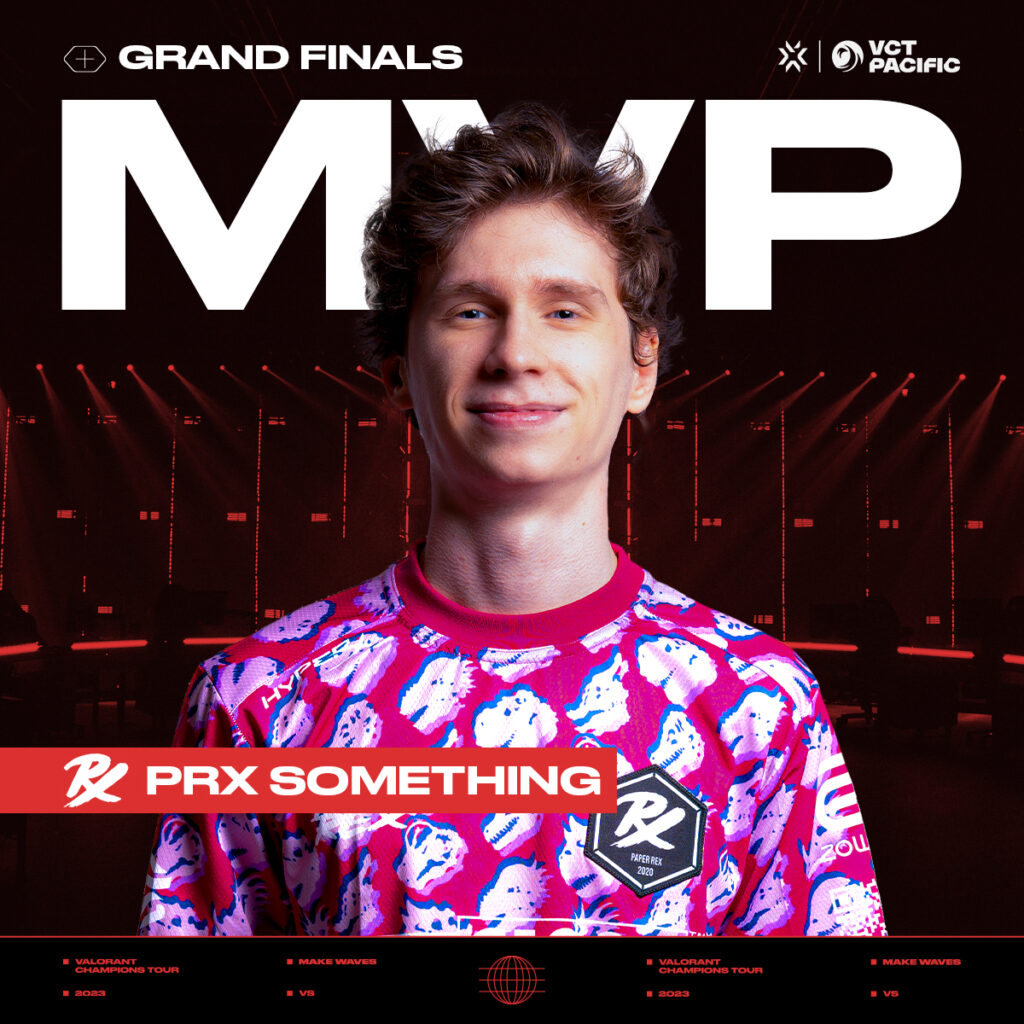 ---
For more insights on the Asian VALORANT scene and upcoming content like this, be sure to like and follow VALO2ASIA on Facebook, Twitter & Instagram.
---
Cover photo courtesy of VCT Pacific