With Champions starting this Wednesday, VALO2ASIA has prepared a preview of all six Asian teams participating in the tournament held in Istanbul, Turkey.
TURKEY — 16 of the world's finest teams will compete in Istanbul, Turkey for the ultimate event of this year: VALORANT Champions. This year has been a total upward trend for all teams in the wider APAC region, from ZETA DIVISION's Cinderella run to Paper Rex's thrilling grand final. But before that, let's take a look at each team's run to Istanbul and a little bit of history behind them that makes them who they are.
The Asian teams that are in attendance are:
🇸🇬 Paper Rex (VCT APAC)
🇹🇭 XERXIA (VCT APAC)
🇯🇵 ZETA Division (VCT Japan)
🇰🇷 DRX (VCT Korea)
🇮🇩 BOOM Esports (VCT APAC)
🇨🇳 EDward Gaming (VCT East Asia)
🇸🇬 Paper Rex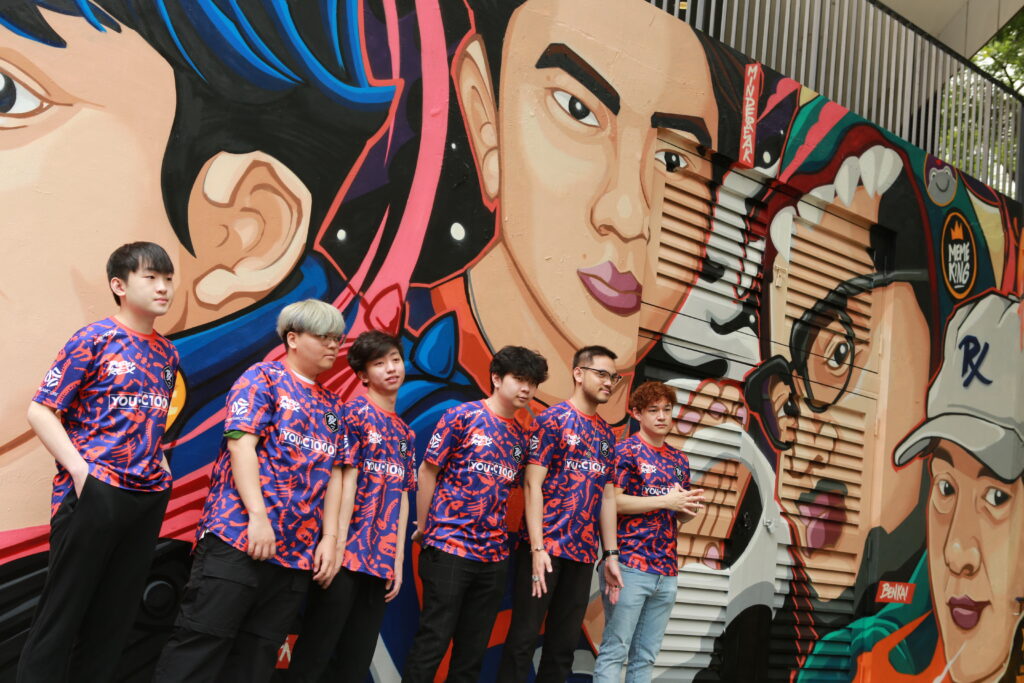 Players to watch: Aaron "mindfreak" Leonhart, Jing Jie "Jinggg" Wang
🇮🇩 Aaron "mindfreak" Leonhart
🇸🇬 Benedict "Benkai" Tan
🇮🇩 Jason "f0rsakeN" Susanto
🇲🇾 Khalish "d4v41" Rusyaidee
🇸🇬 Jing Jie "Jinggg" Wang
🇫🇷 Alexandre "alecks" Salle (Coach)
Paper Rex are no strangers to international playoff appearances, at least for the previous two Masters. The Singaporean side have always, at least, been dangerous dark horses, backed by their dominant presence in the wider APAC region way back since last year. The arrival of Jing Jie "Jinggg" Wang to replace Zhang Teng "shiba" Toh just elevates them a class above.
The fourth and second finishes at both Masters this year have set enough of a precedent for Paper Rex to be expected to once again be able to make it to the best-of-five grand final series. The Kings of APAC's fun and unique playstyle, often dubbed the "W Gaming playstyle", will be something to look forward to. 
Benedict "Benkai" Tan and his men will kick off their run in Group A, facing a fierce opponent in EDward Gaming, who have shown a lot of potential in the domestic East Asian competition. It will be interesting to see a match between arguably the two most aggressive teams in the 16-team event.
🇹🇭 XERXIA Esports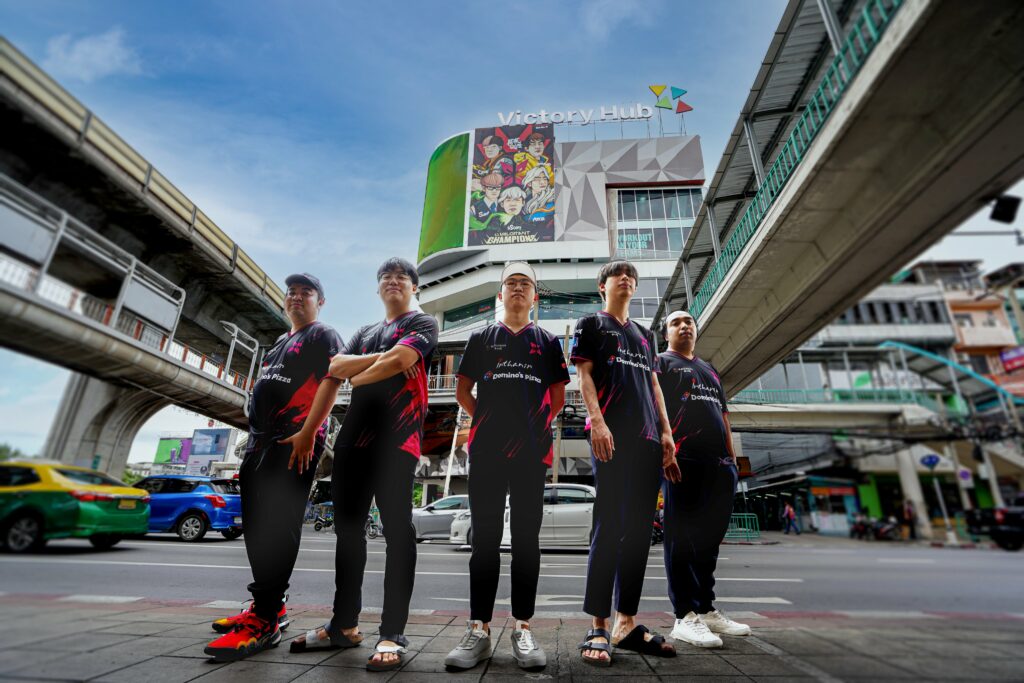 Players to watch: Natchaphon "sScary" Matarat, Thanachart "Surf" Rungapajaratkul
🇹🇭 Itthirit "foxz" Ngamsaard
🇹🇭 Panyawat "sushiboys" Subsiriroj
🇹🇭 Natchaphon "sScary" Matarat
🇹🇭 Thanamethk "Crws" Mahatthananuyut
🇹🇭 Thanachart "Surf" Rungapajaratkul
🇹🇭 Yuttanagorn "Zeus" Kaewkongyai (Coach)
Coming in with two Masters appearances to their name, XERXIA Esports still have a lot to prove this time around. Not a few people put the Thai powerhouse as a team that will be "happy to be here", but do not let that distract you from the fact that they took down eventual Reykjavik champions OpTic Gaming in the opening match of Masters One and were close to sending eventual Copenhagen champions FunPlus Phoenix to the elimination matches of Masters Two. They are easily one of the most underrated teams you can find at Champions.
The Thai side are set to face XSET in the opening match, and should they pass this test against a less-experienced squad from the west, the challenge will only get harder, with tournament favorites FunPlus Phoenix most likely waiting in the next round.
🇮🇩 BOOM Esports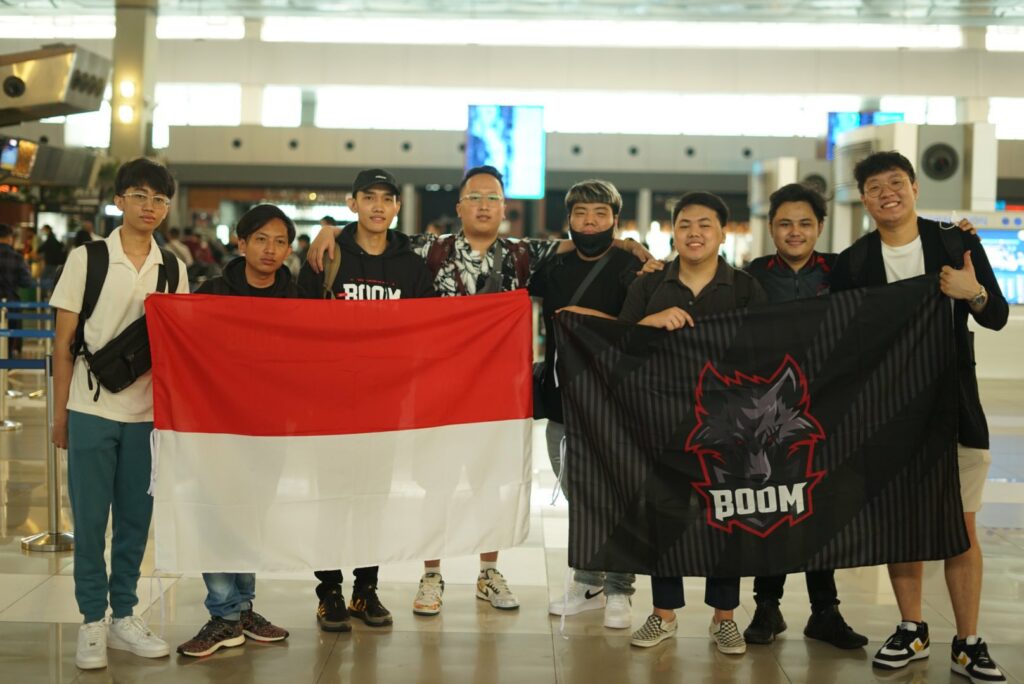 Players to watch: Fikri "famouz" Zaki, Saibani "fl1pzjder" Rahmad
🇮🇩 Gary "blaZek1ng" Dastin
🇮🇩 Saibani "fl1pzjder" Rahmad
🇮🇩 Rizkie "BerserX" Adla Kusuma
🇮🇩 David "Tehbotol" Monangin
🇮🇩 Fikri "famouz" Zaki
🇰🇷 Ji "meow" Dong-Jun (Coach)
BOOM Esports has been phenomenal as they qualified for Champions via the APAC Last Chance Qualifier. It was a long-winded journey in the shadow of two APAC giants in Paper Rex and XERXIA Esports until the LCQ came around and present another opportunity for APAC to send one more team to Istanbul. There were many doubts about whether they were fit to represent the region in the final international event of the year, having compared to Bleed eSports' close-campaign in VCT APAC Stage 1 Challengers or Team Secret's success at last year's Champions.
However, the temporary addition of Fikri "famouz" Zaki from Persija Esports turned the entire narrative upside down of Indonesia's best shot in the LCQ. A solid missing piece to the puzzle helped BOOM to take down the supposed-favorites and qualify for their first-ever international appearance despite minimum preparations.
A deep run will be a total miracle, especially with the OpTic Gaming match being BO3 which seems rather unlikely. But hey, Paper Rex and XERXIA had beaten the North American goliath before! It's still up to them to show where exactly they land in the international VALORANT landscape.
🇰🇷 DRX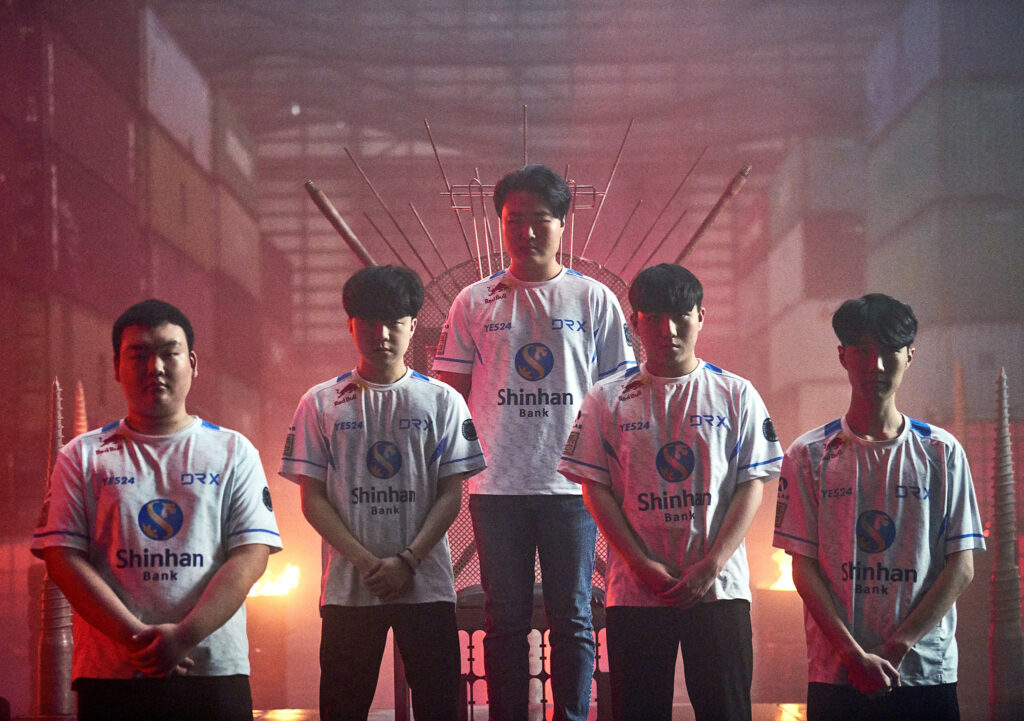 Players to watch: Kim "MaKo" Myeong-kwan, Byung-chul "BuZz" Yu
Kim "stax" Gu-taek
Goo "Rb" Sang-min
Kim "Zest" Gi-seok
Byung-chul "BuZz" Yu
Kim "MaKo" Myeong-kwan
Seon-ho "termi" Pyeon (Head coach)
Soon-woo "Argency" Kwon (Coach)
Kim "glow" Min-soo (Coach)
DRX are no strangers to being favorites and having high expectations put upon them by fans and analysts, which is understandable given a fully stacked roster of Korea's best talent and their goal to become "a team that is revered as the best team in the world". While their trophy cabinet is still devoid of a Masters or Champions cup, they are still regarded as one of the title contenders—even f0rsakeN and mindfreak saw them as a team to avoid in an interview.
Lifting a Champions trophy is always possible for the Koreans, but DRX sorely need a quantum leap to break out of the stagnant trend they have been on since last year. Two 5-6th place finishes at two of the international events this year were not bad, but it is clear that the team were not satisfied. The Koreans were cast into the mini-group of death with Fnatic, 100 Thieves, and FURIA Esports, so making it to the playoffs is no easy task.
🇯🇵 ZETA Division
Players to watch: Yuto "Xdll" Mizomori, Yuma "Dep" Hashimoto
🇯🇵 Koji "Laz" Ushida
🇯🇵 Tomoaki "crow" Maruoka
🇯🇵 Yuma "Dep" Hasmito
🇯🇵 Shota "SugarZ3ro" Watanabe
🇯🇵 Yuto "Xdll" Mizumori
🇯🇵 Yuya "JUNiOR" Sawada (Coach)
🇯🇵 Hibiki "XQQ" Motoyama (Coach)
Since overhauling their lineup last December, ZETA DIVISION have had outstanding success both at home and abroad. The Japanese VALORANT community will never forget ZETA DIVISION's run at Masters Reykjavik, taking down nearly all of the favorites in their bracket, and all of this was certainly not anticipated by anyone. They showed that they are worthy of being considered for international titles.
Claiming victory in Istanbul would become the ultimate Cinderella tale for one of the most underestimated regions last year. However, the absence of ZETA's highest-rated player Tenta "TENNN" Asai due to eye problems leaves a big question about how far the squad will set their Champions ambitions.
Thus, it is up to how well Yuto "Xdll" Mizomori blends and fills in the void, as well as Yuma "Dep" Hashimoto and others, to cover the missing firepower. The most intriguing aspect of a team is always the new addition. All in all, ZETA still have a serious chance of making a deep run, especially if they can maintain their form from Reykjavik. It's up to ZETA to give their fans something to celebrate.
🇨🇳 Edward Gaming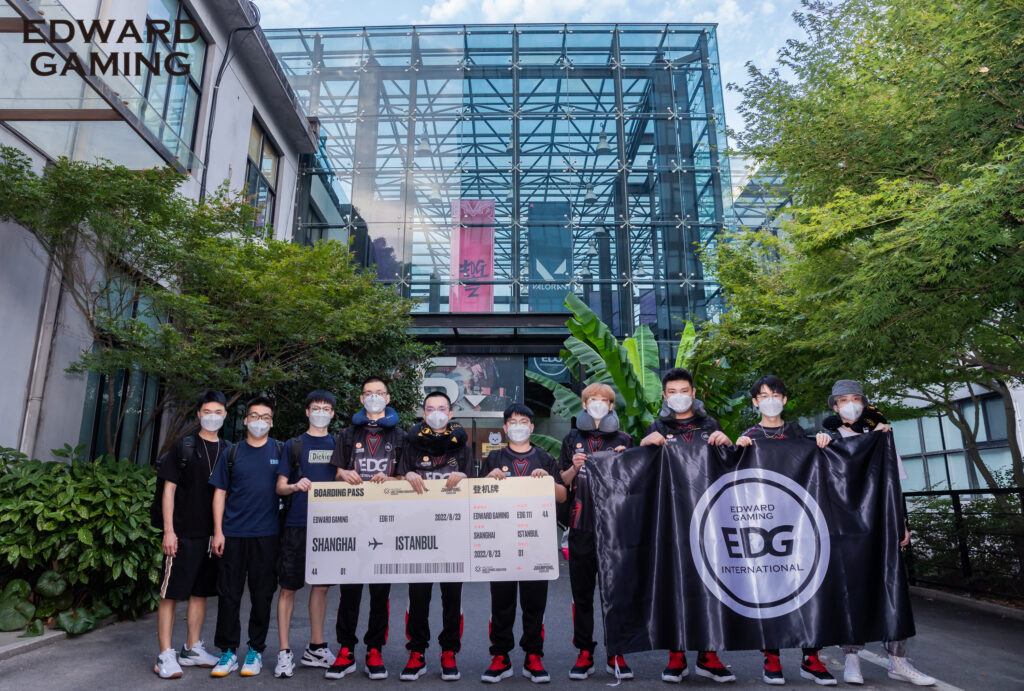 Players to watch: Yongkang "ZmjjKK" Zhen, Donghao "Life" Qu
🇨🇳 Guo "Haodong" Haodong
🇨🇳 Qu "Life" Donghao
🇨🇳 Wan "CHICHOO" Shunzhi
🇨🇳 Wang "nobody" Senxu
🇨🇳 Zheng "ZmjjKK" Yongkang
Bohao "Abo" Han
Zhao "Smoggy" Zhang
🇨🇳 Lo "AfteR" Wen-Hsin (Coach)
🇨🇳 Tang "Muggle" Shijun (Coach)
Thanamethk "Crws" Mahatthananuyut's remark in the opening press conference of Champions, in which he praised EDG as one of the best teams he had ever faced in any scrims over the previous two years, can be some kind of assurance of the Chinese team's firepower coming into Champions.
Listed among the expected hard hitters in Istanbul is EDward Gaming's ever-reliable superstar Yongkang "ZmjjKK" Zheng. "Do we have to prepare strategies for the other teams? They're all easy opponents," said ZmjjKK in a segment during the East Asia Last Chance Qualifier that EDG were there to claim the Champions berth after not being given a clear path to any international events since the game's debut. Only time will tell, or at least after their first match against Copenhagen runners-up Paper Rex, on how should experts put future expectations on EDG.
---
For more insights on the Asian VALORANT scene and upcoming content like this, be sure to like and follow VALO2ASIA on Facebook, Twitter & Instagram.
---
Co-Authored by Eric Soejatno and Juandi
Cover photo courtesy of Lance Skundrich/Riot Games