The move comes just days after Velocity Gaming failed to qualify for the playoff stage of VCL South Asia Split 2. The future of the team is unclear at this point.
INDIA – Velocity Gaming have parted ways with Domagoj "Doma" Fancev, Adam "ec1s" Eccles, and coach David "Dav1" Miljanić, the organization has announced. The two import players had been part of Velocity Gaming's ranks since joining in late February ahead of the Challengers South Asia circuit.
The departures come after a frustrating campaign in VCL South Asia Split 2, where Velocity Gaming were one of the first teams to be sent home following defeats against Orangutan, Revenant Esports, and Reckoning Esports. In response to the elimination, the owner of Velocity Gaming, Manoj Kasyap, took to Twitter, saying, "Thank you everyone for everything, the last 3 years were amazing."
ALSO READ: DRX and Paper Rex qualify for Masters Tokyo and Champions LA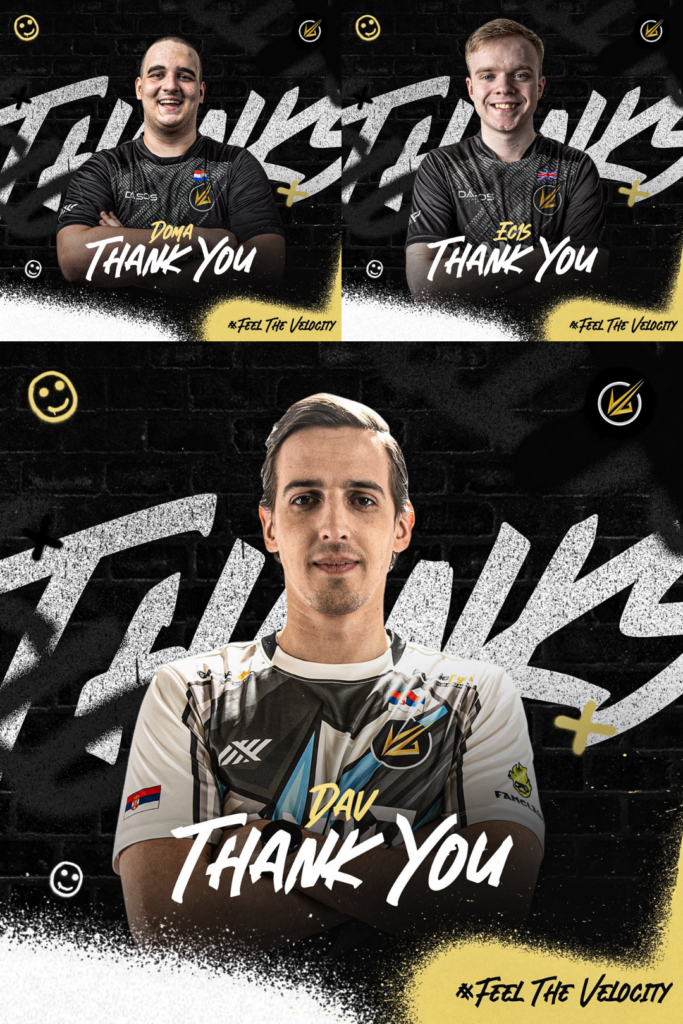 Before the 2023 Challengers South Asia, Velocity Gaming made headlines as they signed former Fnatic player Domagoj "Doma" Fancev and former Team Liquid and 100 Thieves player Adam "ec1s" Eccles. This marked the addition of another international player to their roster, complementing their existing coach Dav1, who had been with the team since September of the previous year.
Expressing his gratitude on Twitter, ec1s stated, "Thank you, India, for a truly once-in-a-lifetime experience. I've made memories I'll never forget. Thanks to the players for the trust and hard work daily, I've never seen a team put in more hours. Thank you, the VLT nation, all the staff, and content creators for welcoming us to the family."
The departure of the high-profile duo sees VLT down to four domestic players and without a coach.
The team's future remains uncertain, as Kasyap mentioned in another tweet that things are still unclear and "over a period of time, I would get a bit more clarity on the same." He explained that operations are being significantly scaled down to a minimum, with the intention of patiently waiting for the right opportunity to invest again, referring to it as a year of survival.
The team's roster will be depleted to the following four men:
🇮🇳 Sagnik "Hellff" Roy
🇮🇳 Debanjan "DEATHMAKER" Das
🇮🇳 Karan "Excali" Mhaswadkar 
🇮🇳 Anuj "Amaterasu" Sharma
---
For more insights on the Asian VALORANT scene and upcoming content like this, be sure to like and follow VALO2ASIA on Facebook, Twitter & Instagram.
---
Cover photo courtesy of Velocity Gaming