All eyes are on VALORANT Champions 2021, as we head towards the final chance for 16 of the world's best teams to make a bold statement this year. Make sure that you don't miss out on all the actions starting December 1-12.
VALORANT Champions 2021 will be aired live on all major platforms, including YouTube and Twitch. For YouTube, the games will be officially streamed on the VALORANT Champions Tour channel. On Twitch, the games will be streamed live on the official VALORANT Esports channel. Multiple language broadcasts will also be accessible via VALORANT Esports' official stream partners.
Among the secondary streams, Tagalog, Thai, Bahasa Indonesia, Mandarin, Vietnamese, Korean, and Japanese are available to watch.
ALSO READ: VALORANT Champions 2021 groups and format revealed
Official VALORANT has also confirmed the official co-streamers list for the final day of Champions. Plat Chat (EN), Rio Djaja (ID), Narongrit "Pooh1Tap" Sae-hun (TH), Maggiekarp (PH), Tarik "tarik" Celik (EN), and Ngô "crazyguy" Công Anh (VN) are among the group of co-streamers for Champions. They will host watch parties in addition to providing on-the-spot commentary from their own point of view, taking a unique approach to game broadcasting. The full list is listed below: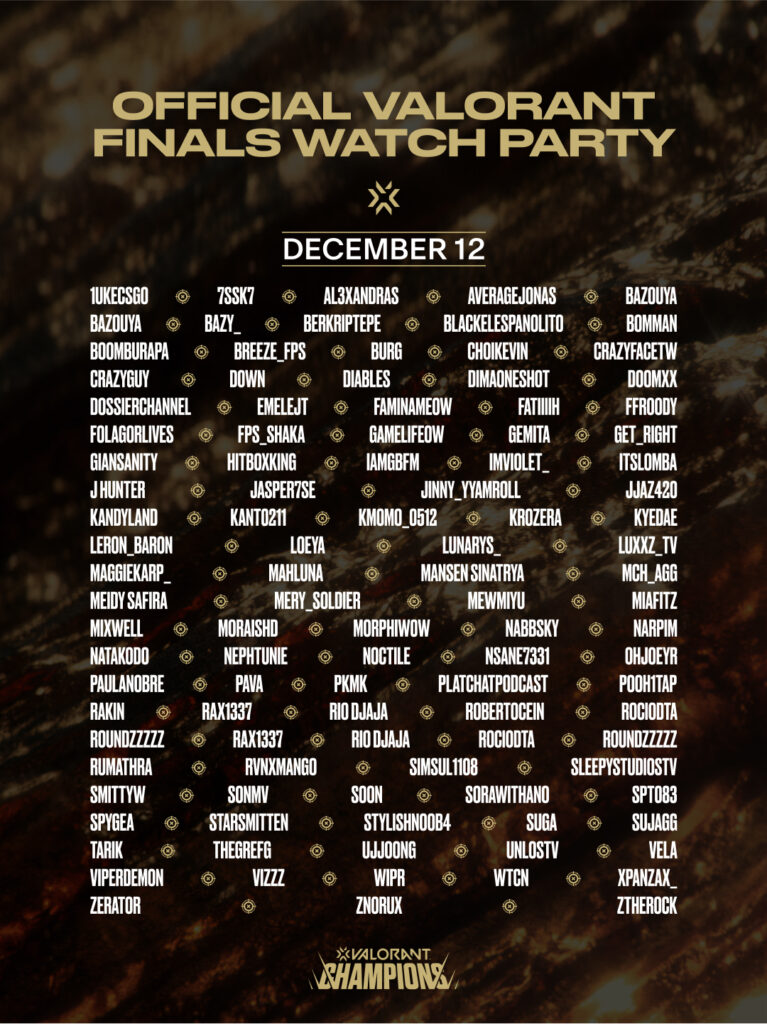 ---
The official VALORANT streams can be found below:
English
Tagalog
Thai
Bahasa Indonesia
Mandarin
Vietnamese
Other Languages
Games will begin at 22.00 PM SGT (UTC+8) with Vision Strikers facing off against FULL SENSE and Acend against Keyd Stars.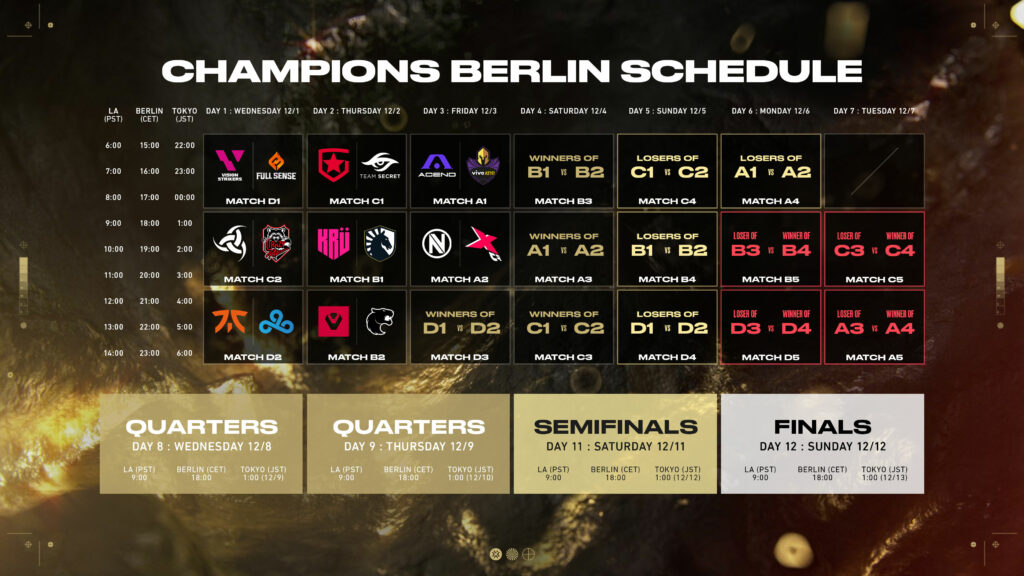 ---
For more insights on the Asian VALORANT scene and upcoming content like this, be sure to like and follow VALO2ASIA on Facebook, Twitter & Instagram.
---
Cover photo courtesy of VALORANT Esports/Riot Games