KRU Esports took down XERXIA in a closely-contested three-map series to eliminate Itthirit "foxz" Ngamsaard's troops from VALORANT Champions in last place. 
TURKEY – XERXIA clashed against KRU Esports in the VALORANT Champions Group B elimination match, with the LATAM side coming out on top 2-1 (Icebox 13-4, Haven 7-13, Ascent 13-6) to eliminate APAC's second seed out ahead of the playoffs in Istanbul.
Meanwhile, KRU will go on to play Kyrylo "ANGE1" Karasov's FunPlus Phoenix in the deciding series on September 8 in hopes of taking their revenge for their opening loss. 
The early elimination comes as another blow to the Thai side, who have been on a stagnant trajectory since the start of the year, with only a 33,33% map win rate on LAN this year. While some of their losses can be attributed to tough bracket draws that saw them face OpTic and FunPlus Phoenix at Masters One and Two, respectively, XERXIA were unable to bounce back at the last and final tournament of the year. 
ALSO READ: Weekly Recap (September 5) – VALORANT Champions, Maru Gaming disband, & more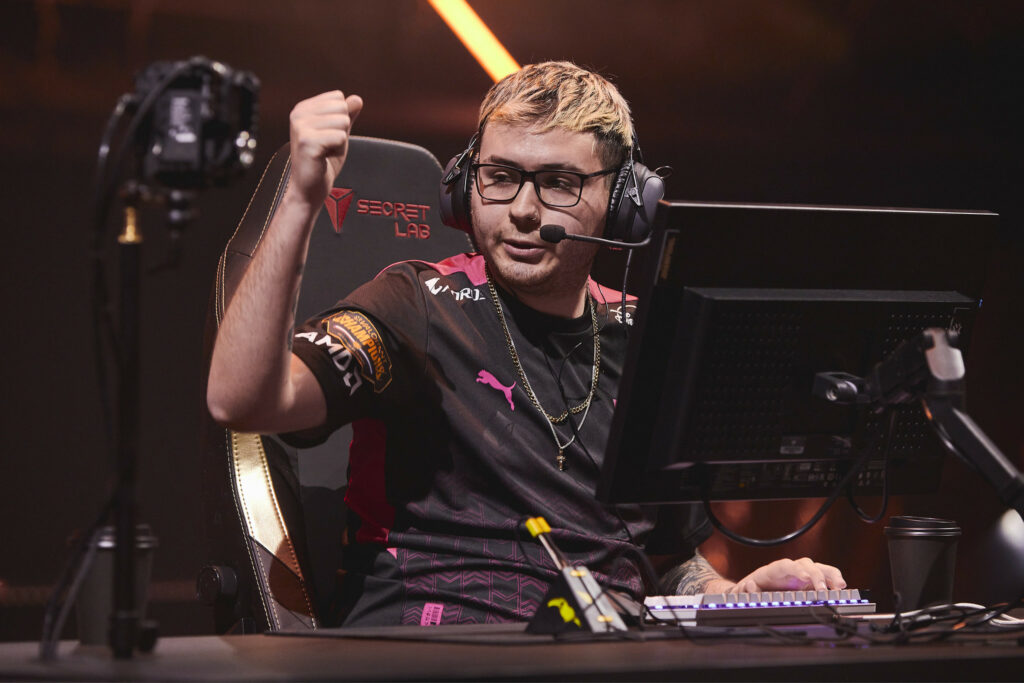 KRU Esports wasted no time in imposing their will and dominating the early rounds on the attacking side on their map pick of Icebox, going up 9-3 by the end of the first half. After halftime was over, the game was pretty much a stroll in the park for the LATAM squad, who did enough to prevent any signs of a comeback, bagging the map 13-4. 
With the previous map becoming a distant memory, a reinvigorated XERXIA blasted out of the gates on their map pick of Haven. Thanamethk "Crws" Mahatthananuyut stepped up his performance massively with huge damage outputs to storm to an 8-4 halftime lead before closing out proceedings comfortably on the defense for a 13-7 annihilation. 
XERXIA chose to bring the series to Ascent, one of their most successful maps in recent times. KRU Esports went up 2-0 on the defending side after Nicolas "Klaus" Ferrari's strong B site anchor, getting four kills of his own with Frenzy before XERXIA could respond and cut their lead. However, they were in control for much of the remainder of the half, taking a 7-5 lead heading into the break. Then, it began to fall apart for XERXIA on the defending side as KRU refused to let up the pressure, only dropping one more round after halftime on their way to a 13-6 victory on the decider, closing the series 2-1.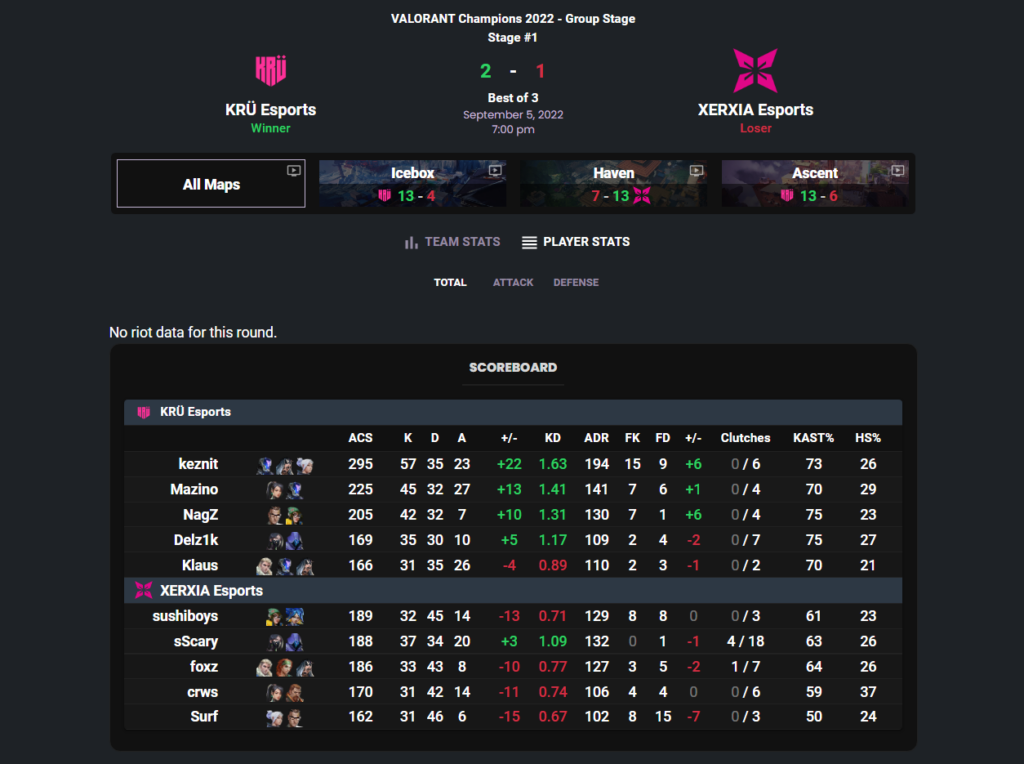 ---
For more insights on the Asian VALORANT scene and upcoming content like this, be sure to like and follow VALO2ASIA on Facebook, Twitter & Instagram.
---
Cover photo courtesy of Colin Young-Wolff/Riot Games