Can FULL SENSE pull out the impossible and make a statement that their run in the APAC LCQ is not a fluke?
FULL SENSE is a team name that might not have come to mind when thinking of teams stepping foot in Berlin and competing against the finest in VALORANT Champions 2021. However, that was before they rose above anyone's expectations in the VCT Asia-Pacific Last Chance Qualifier.
A region full of stars, Thailand has been producing some of the most high-skilled players in Southeast Asia. One of the highlights in the international scene is Patiphan "Patiphan" Chaiwong, who showed his capability at Masters 2: Reykjavik — not to mention his being one of the most prominent personalities in VALORANT. Still, there is more to come from Thailand starting December, as two teams will raise the flag of Thailand at the year's most prestigious VALORANT competition, VALORANT Champions 2021.
ALSO READ: Team Secret – The Perfect Combination to Aim for the Crown?
The region has long produced amazing talents, yet their exposure outside of Southeast Asia has been minimal. The consistency of Thailand's flag appearing on the international stage, whether individually or as a team, can be seen back during the heyday of Counter-Strike in Asia. Behind it all, there has always been a strong force of organizations that continually support the scene. Signature Gaming, Beyond Esports, ALPHA Red, Lucid Dream, FPSThailand & Made in Thailand are all examples.
Now, as the trend has shifted to VALORANT in Asia, with all of the experience they gained early in their respective careers, it was an opportunity to prove themselves against the rest of the world.
Prior to being "FULL SENSE"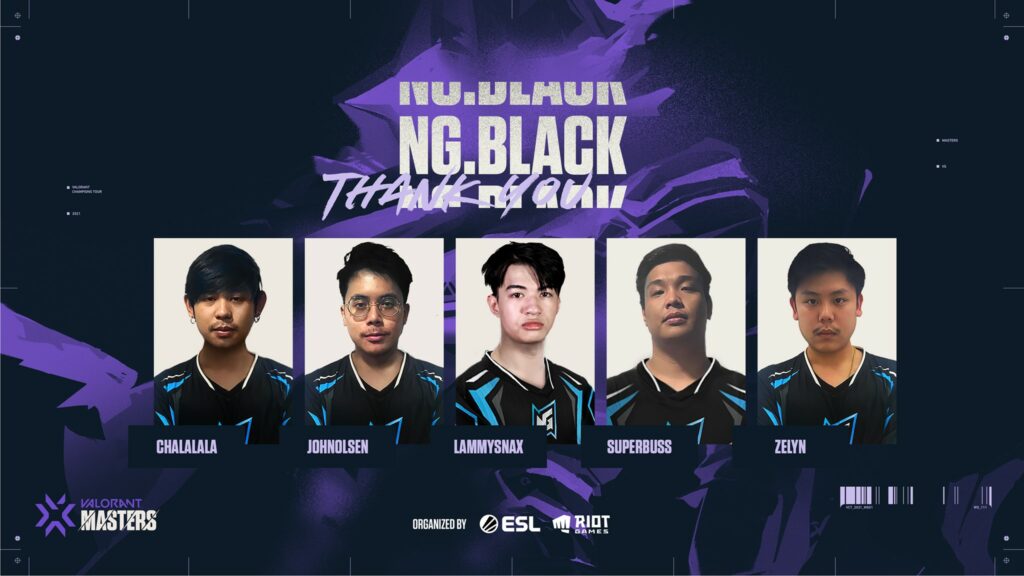 Prior to being recognized as the current FULL SENSE, the team was formed in August 2020 under King of Gamers Club before being acquired by NG Esports in November. During that year, they have already placed highly in the fierce competition of Thailand's upper-echelon. NG.Black, FULL SENSE (1st gen), Attack All Around, Overtime Esports, and MiTH were just a few of the names that were often seen during those days. Results had always bounced between these teams, with Attack All Around usually coming out on top.
The collapse of MiTH and Attack All Around in January of this year, on the other hand, seemed to disrupt the whole narrative of Tier 1 VALORANT in Thailand. The situation made NG Black remain high in rank. The tip of an iceberg of their story began with a victory in the second week of VCT Thailand Stage 1. Despite still having a mixed bag of results, the squad was able to secure tickets to every Tier 1 competition in both the domestic and Southeast Asian scene.
However, NG.Black were dissolved in early April, one month before the organization's entire operation was terminated due to financial issues.
The arrival of a beast
FULL SENSE were also impacted by a major roster turnover in the Thai scene when Patiphan was acquired by X10 Esports (now X10 CRIT), resulting in the team releasing their entire lineup shortly after in April.
Two days later, FULL SENSE signed the former lineup of NG.Black and Kititkawin "PTC" Rattanasukol.
PTC himself has been recognized as a household name in both VALORANT and Counter-Strike as one of the most decorated FPS players in Thailand. The AWPer is most known for his time spent with 7642 and 5POWER Gaming. In the latter team, he spent a brief time with NGX's Ngô "crazyguy" Công Anh and other foreign players in the China-based organization.
In 2018, it was relatively uncommon to see a Southeast Asian player being picked up for an international squad, and PTC was given the once-in-a-lifetime opportunity to have that experience. Not long after VALORANT's release, PT jumped ship to Riot's first-person shooter.
Quite quickly, PTC began his VALORANT stint under Attack All Around, which dominated the overall second half of 2020. There was also a brief period that he played alongside current Team Secret player Riley "witz" Go and NGX player Franz "Astro" Del Rosario in an international team known as NG.Blue that was eventually acquired by Made in Thailand.
The New FULL SENSE
After Made in Thailand disbanded in April, PTC got into FULL SENSE, reuniting him with Chanawin "JohnOlsen" Nakchain, his former teammate in Lucid Dream CS:GO. The move also shifted Theethawat "Zelyn" Taechavitidkhul behind the desk as an analyst for the team until the present.
Since then, the current iteration of FULL SENSE has always been on an upward trajectory.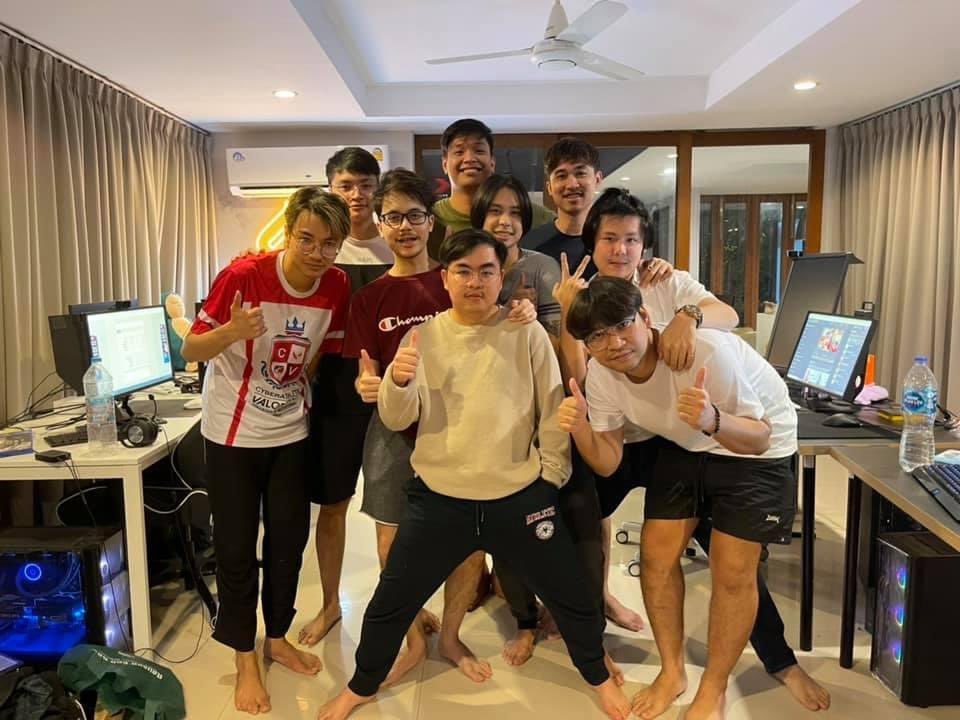 It's tough to imagine a more perfect year than the one FULL SENSE had. After early exits from tournaments to tournaments with their first-gen team, it was as if a switch was flicked, and they started winning trophies after trophies.
FULL SENSE flourished as a new household name in the scene, with X10 CRIT serving as their primary adversary. After a somewhat slow start, the lineup picked up the pace and began to showcase what they were capable of at the biggest events. They continuously stayed on top in every event they have participated in, with a semi-final finish being their "worst" overall performance, and never more.
A True Thailand Rivalry – FULL SENSE vs. X10 CRIT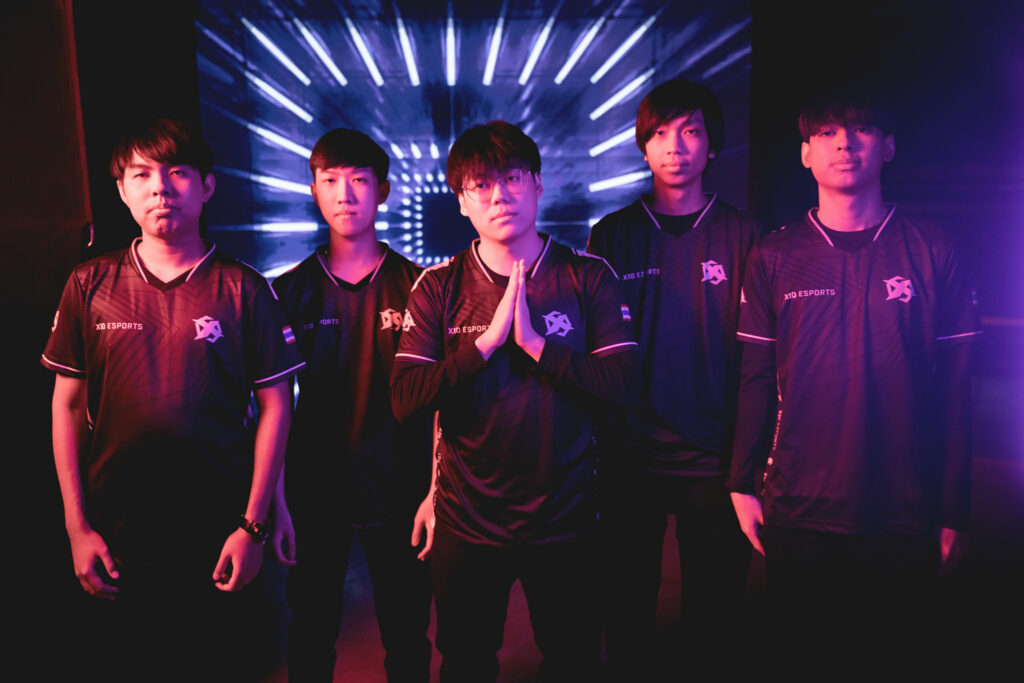 Not only were the results consistent, but they improved over time. FULL SENSE also came close to securing tickets to Masters 2: Reykjavik but fell short in the final versus X10 CRIT. In short, it has always been FULL SENSE walking in the shadow of X10 CRIT, including Patiphan who formerly represented FULL SENSE's first-generation lineup. Both were topping the Southeast Asian stage, especially after the two placed first and second, respectively, in the Stage 2 SEA Challengers Playoffs.
As everyone expected, both teams secured their spot comfortably. FULL SENSE entered the Stage 3 SEA Challengers Playoffs as one of the favorites. However, it seemed as if the weight of expectations deterred them. FULL SENSE finished fourth after losing in the semi-finals against Alter Ego. They were meant to be favorites but failed to make an impression in the Southeast Asia region.
FULL SENSE raised their expectations (again)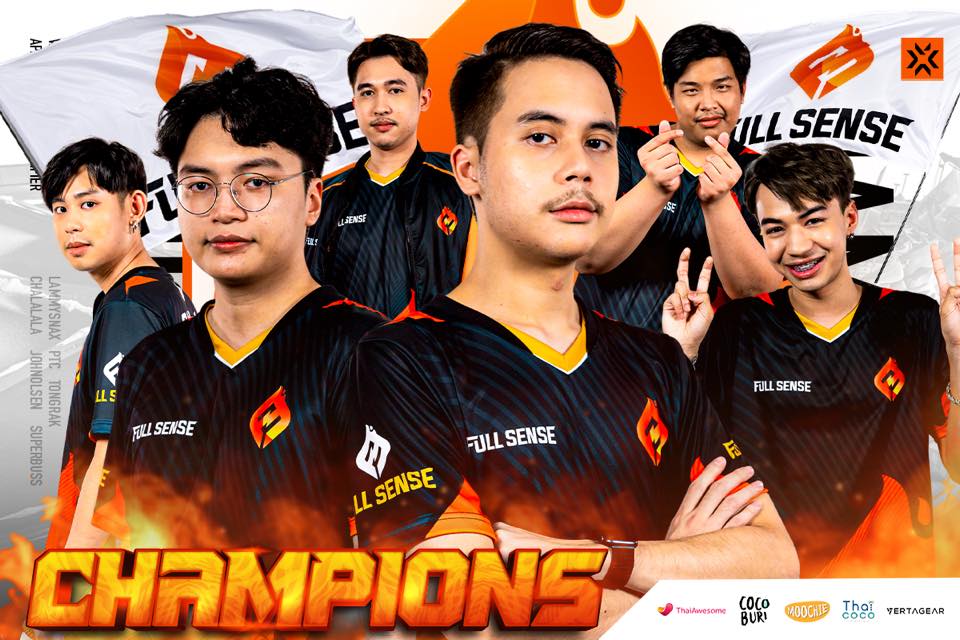 That left FULL SENSE with one last opportunity to secure their tickets to Berlin and attend the most prestigious VALORANT tournament of the year, VALORANT Champions 2021.
At the Last Chance Qualifier, held for ten of the best teams not qualified for Champions, the odds were genuinely stacked against them, as NUTURN, F4Q, and Paper Rex were vying for their second LAN appearance of the year, while DWG, Global Esports, and others were attempting to make a big statement in their first international debut.
FULL SENSE entered the tournament as the #4 seeded team in the SEA. However, with the weight removed off their shoulders, FULL SENSE charged into their first confrontation against REJECT with all guns blazing. They dictated the phase of the game, getting their first win of the LCQ.
This was followed by their largest triumph to date, a 13-0 victory against NUTURN – their second-ever 13-0 victory after one over FW Esports. They dashed the dreams of FPS veteran Kang "solo" Keun-chul of participating in his first VALORANT world championship, as well as prodigy Yoon "hyeoni" Hyun-debut seok of making his exceptional debut. FULL SENSE stayed in the driver's seat throughout the whole tournament, and culminated it by beating Japan's NORTHEPTION 3-2 in the final en route to Berlin.
A beacon of consistency – JohnOlsen & PTC

For people who have been following Southeast Asian competition with a keen eye, JohnOlsen and PTC are two of the players who have had a significant impact on FULL SENSE's victory to Champions.
While both players have Jett as their primary pick, both have always been flexible with their selection. Over the last two months, for example, PTC has used ten different agents, demonstrating his rich ability to adapt and function in thousands of scenarios. He currently sits with KAY/0 as his best agent, boasting an average of 279.2 ACS with the agent, followed by Raze and Jett.
While both players have Jett as their primary agent, they have always been open to other options. For example, PTC has used ten distinct agents during the past two months, demonstrating his extensive capacity to adapt and perform in many scenarios. He presently has a cumulative average of 279.2 ACS with KAY/0, followed by Raze and Jett.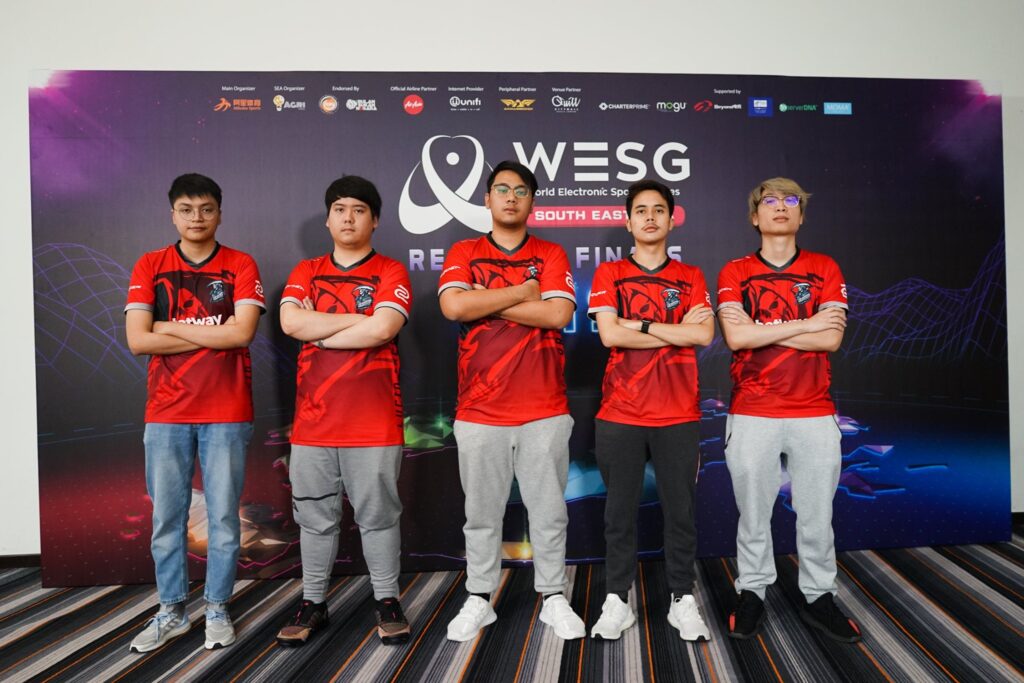 While all five players have Counter-Strike experience, only PTC and JohnOlsen have competed in Tier 1 SEA Counter-Strike in the past.
Both played under the Lucid Dream banner together, consistently qualifying to Asian RMRs during that era. Towards the end of their journey in Counter-Strike, they were ranked among Asia's top five. However, when opportunities on the other side emerged, the squad dissolved in July.
FULL SENSE as a unit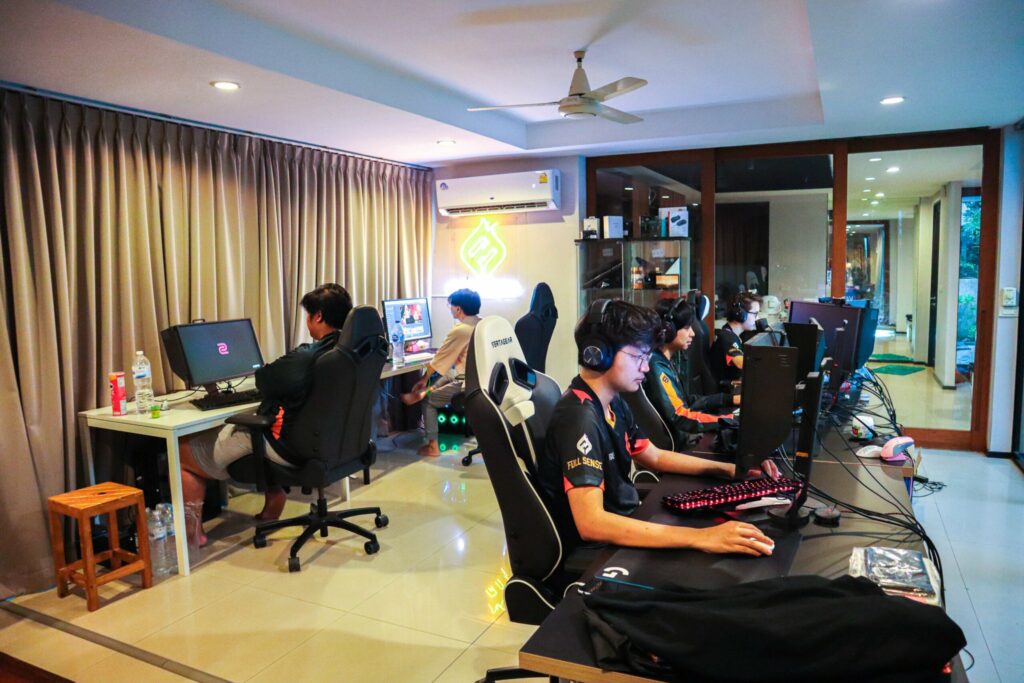 Despite all of that, the team is not centered on the two players. Frankly, FULL SENSE would have been unable to reach such heights without the support of the other three players. When one of them is having a rough day, ChAlalala, LAMMYSNAX, and SuperBuSs may all assist them. Their squad is harmonious and doesn't depend on a single player to be the X factor.
The Thai representatives to face the undoubtedly best Asian teams in attendance
FULL SENSE are looking more polished than ever as they enter Champions. They will battle the other 15 best teams in the globe and are slated to face Vision Strikers in their debut touching the low ping at VALORANT Champions 2021
ALSO READ: How Vision Strikers Made Their Way to The Top
---
For more insights on the Asian VALORANT scene and upcoming content like this, be sure to like and follow VALO2ASIA on Facebook, Twitter & Instagram.
---
Cover photo courtesy of FULL SENSE