PTC makes his comeback to the squad he previously led to the 2021 VALORANT Champions.
THAILAND – FULL SENSE have announced via their official Twitter account the return of Kititkawin "PTC" Rattanasukol, who is transitioning from Made in Thailand and will now assume the in-game leadership role previously held by Apinya "Apinya" Laotaew. The return of PTC marks a reunion with FULL SENSE, a team he departed for the 2023 season to compete with domestic rivals Made in Thailand
PTC is rejoining a transformed FULL SENSE that have changed significantly from the one he was part of before his transition to MiTH, with only Chanawin "JohnOlsen" Nakchain and Thanaphat "THEE" Limpaphan remaining from the current six-man roster. The other two players, Chanitpak "ChAlalala" Suwanaprateep and Elamrahim "LAMMYSNAX" Khanpathan, have since moved to Attack All Around.
ALSO READ: ZETA DIVISION invited to Red Bull Home Ground Tokyo
In his initial tenure with FULL SENSE, PTC achieved a career highlight by qualifying for the inaugural VALORANT Champions through the 2021 APAC LCQ victory. FULL SENSE's appearance in Berlin was particularly significant for Thailand, as it marked for the first time the nation had not just one but two teams gracing the international stage at a VALORANT competition—a record that remains unmatched to this day.
The 2021 VCT APAC Last Chance Qualifier stands out as the team's first and only VCT regional win to this day, during which PTC delivered a staggering 266.9 ACS over 346 rounds primarily using his signature agent KAY/0 and five other agents.
After wrapping up the 2022 VCT season with modest success, PTC transitioned to domestic rivals MiTH. In his new team, he played a pivotal role in winning the 2023 VCT Thailand Split 1, but despite this success, the team was unable to win the following split to represent the region in Ascension Pacific.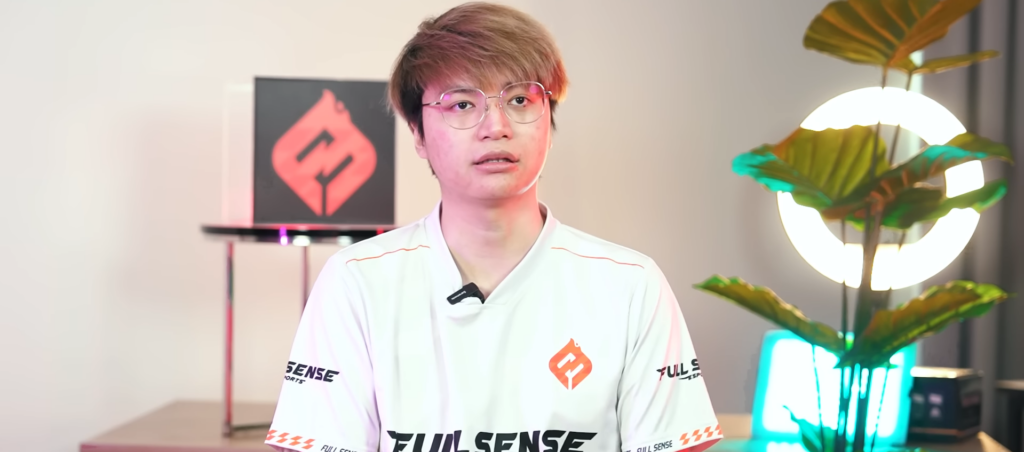 During a conversation with the organization, it was disclosed by PTC that he would be resuming leadership of FULL SENSE, though his in-game role remains undisclosed for the time being. His decision to return is anchored in the trust he feels with the current FULL SENSE roster. He further mentioned that he has never worked with coach Theethawat "Zelyn" Taechavitidkhul outside of his playing days and is curious about his coaching approach.
"My goal is not necessarily to play in a league, but I want to perform better than the team's first iteration before we split. Next year, I plan to take the team to the [Pacific] league. Each of the younger players has great potential to get there."
The FULL SENSE roster is now as follows:
🇹🇭 Chanawin "JohnOlsen" Nakchain
🇹🇭 Thanaphat "THEE" Limpaphan
🇹🇭 Taned "killua" Teerasawad
🇹🇭 Thanyathon "Leviathan" Nakmee
🇹🇭 Kititkawin "PTC" Rattanasukol
🇹🇭 Nattawat "SuperBusS" Yoosawat
🇹🇭 Theethawat "Zelyn" Taechavitidkhul (Head coach)
🇹🇭 Kachaporn "zocha" Taveesin (Assistant coach)
🇹🇭 Thotsaphon "cbbk" Suphatthanaphalaphon (Analyst)
---
For more insights on the Asian VALORANT scene and upcoming content like this, be sure to like and follow VALO2ASIA on Facebook, Twitter & Instagram.
---
Cover photo courtesy of FULL SENSE