With Yoo "Moothie" Seung-woo's exit, only one active member remains in NORTHEPTION.
JAPAN – NORTHEPTION have announced the departure of Yoo "Moothie" Seung-woo from their roster, ending the Korean player's nine-month-long tenure under the organization's banner.
"We are announcing that the contract of player Moothie has ended as of August 31, 2023, and he has left NORTHEPTION. We sincerely thank Moothie for his contributions thus far and, as a team, wish him all the best in his future endeavors," the official statement reads.
Furthermore, Moothie shared in a tweet that his journey "will not stop" here, urging fans to anticipate his return next season.
ALSO READ: 17 Gaming announce Chinese VALORANT roster featuring BeomJun and Hate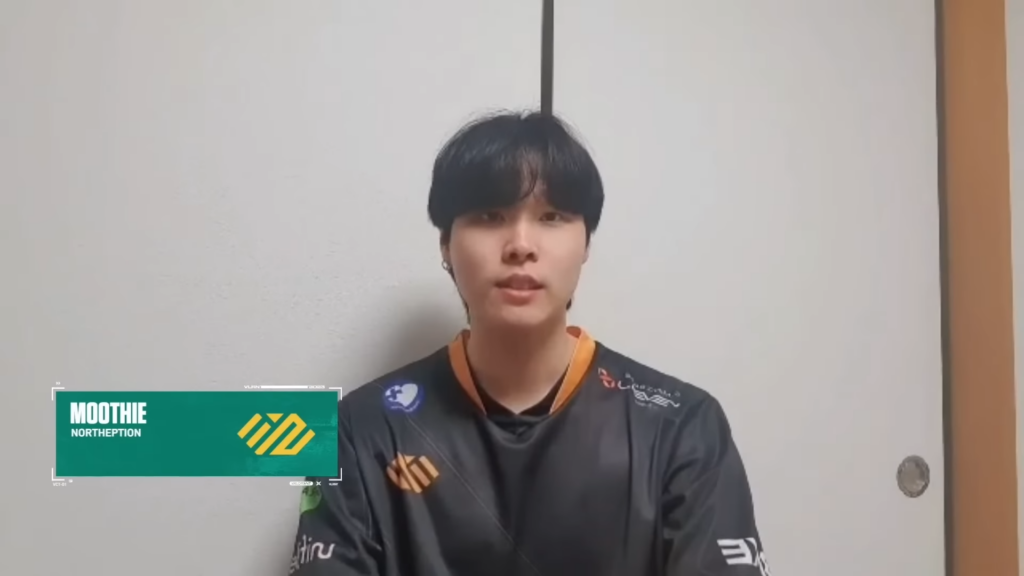 "It's been an honor to work with such admirable players, directors, and staff that I've had so much compassion for. I'm sorry we won't be able to work together any longer after this season, but I've learned a lot and it's been a memorable 2023. I hope to see you again on a bigger stage under better circumstances! Thanks for all your hard work!" Moothie tweeted about his exit.
Moothie had been a part of NORTHEPTION since December of last year after spending the 2022 season with Daejeon-based CNJ Esports. The Japanese-Korean combine managed to secure respectable 5-6th finishes in both VCL Japan Split 1 and 2, making the cut for the playoffs in both instances. Individually, the 25-year-old averaged a 1.00 VLR rating during the two aforementioned tournaments, standing out as the second-leading performer, next only to "TenTen".
Although they had achieved solid results, internal strains emerged at the season's close after NORTHEPTION dismissed TenTen, the squad's top player and Moothie's fellow Korean, due to comments with racial undertones. This triggered a domino effect, leading to Kohei "BlackWiz" Mikami and coach Jeong "Jaemin" Jae-min being designated for transfer shortly thereafter.
With the exit, only the longtime member Daichi "Derialy" Doi remains on NORTHEPTION's roster, casting doubt on the organization's next step. It remains unknown if the organization will participate in its third consecutive season since entering VALORANT in 2021.
NORTHEPTION are now down to just:
🇯🇵 Kohei "BlackWiz" Mikami (Inactive)
🇰🇷 Jeong "Jaemin" Jae-min (Coach) (Inactive)
---
For more insights on the Asian VALORANT scene and upcoming content like this, be sure to like and follow VALO2ASIA on Facebook, Twitter & Instagram.
---
Cover photo courtesy of VALORANT Esports Korea