VALO2ASIA spoke with Patiphan "Patiphan" Chaiwong to discuss his recent return to VALORANT with Talon Esports, and competition in the Pacific league, among other topics.
THAILAND – Patiphan originally started his VALORANT career after he decided to retire from Overwatch back in 2020. His career started to rise in Riot's FPS after he helped X10 Esports qualify for Masters Reykjavik. While he successfully reached the top eight with his team's first international debut, Patiphan also impressed the world with his walkout style, which is still remembered in the community.
Despite having a wrist injury that forced him to take a break, Patiphan shows the world once more that his team were worthy contenders at the 2021 VALORANT Champions. They managed to reach the top eight once again after being knocked out by Gambit Esports. After the tournament concluded, he decided to return to Overwatch and join Los Angeles Gladiators where he hoisted trophies at OWL 2022's Kickoff Clash and Midseason Madness
Less than one year later, Patiphan announced his retirement once again from Overwatch. He decided to come back to VALORANT with him joining Talon Esports alongside four of his former teammates back in X10 CRIT to represent Thailand for VCT 2023.
ALSO READ: Riot Games officialize Global Contract Database for VCT International Leagues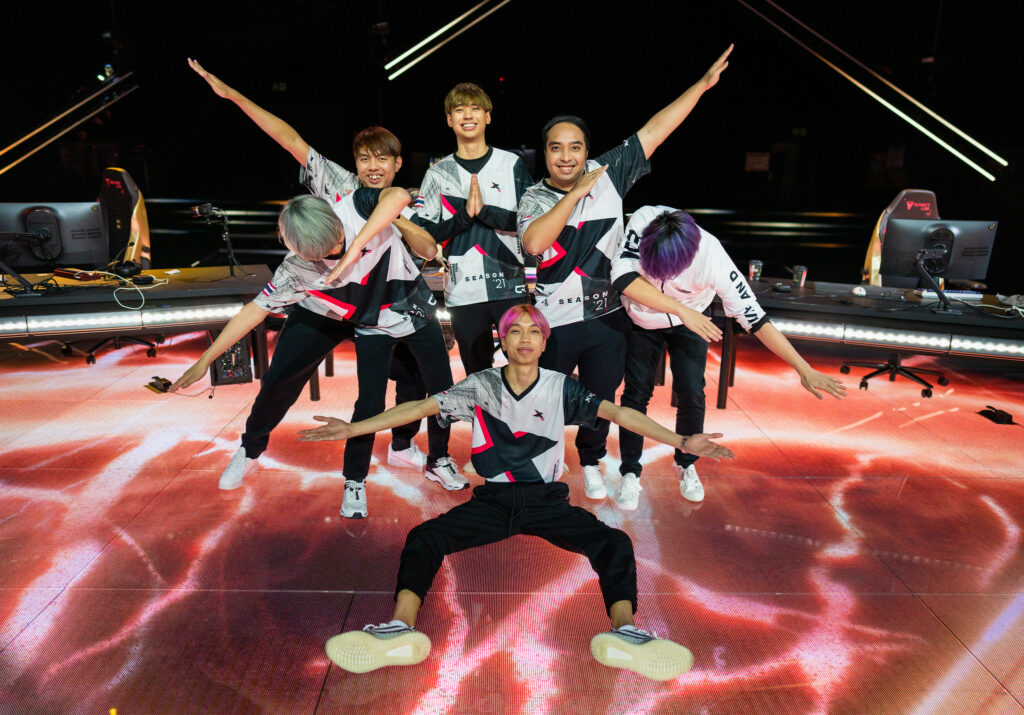 VALO2ASIA: Welcome back Patiphan, it's been a year since you last played in VALORANT. First and foremost, how does it feel to be reunited with your former teammates back in X10 Esports Thanamethk "Crws" Mahatthananuyut, Panyawat "sushiboys" Subsiriroj , and Itthirit "foxz" Ngamsaard? 
Patiphan: It feels great because I used to work with them, so I know their thoughts, work ethic, and being back home again in Thailand with Talon Esports.
VALO2ASIA: When you decided to retire for the second time from Overwatch, was it already on your mind that you're gonna go back to VALORANT? And was it like an obvious choice to go with Talon? Or did you take some time to assess your options going forward in VALORANT?  
Patiphan: I would have retired from playing and not come back to playing VALORANT if Talon did not offer me. The only reason I want to come back is that I want to play with my old teammates. That's it. It was Crws who approached me first to ask whether I would come back to VALORANT again. So, I say yes and here I am.
VALO2ASIA : As you already have experience in your esports career with teammates from Europe, South Korea, and lastly with Americans with Los Angeles Gladiators in Overwatch, how is the difference working with them compared with teammates with Thailand members?
Patiphan: It is the same actually but in terms of whether I play with my teammates in homeland or abroad. There are some differences like in schedule, especially when I play with LA Gladiators where they have a complete structure from 10 AM to 6 PM for scrims and also workout time. Whether in Thailand it is a less strict schedule but I would like to say we scrim in the same amount.
VALO2ASIA: Is your choice to return to VALORANT influenced by your wrist injury? Because it's no secret that Overwatch is a wrist-intensive game with constant arm movement, compared to the others. 
Patiphan: The wrist injury is not the reason I chose to retire from Overwatch, but I do not want to talk about the injury that I have. Currently I play with my arm more when playing.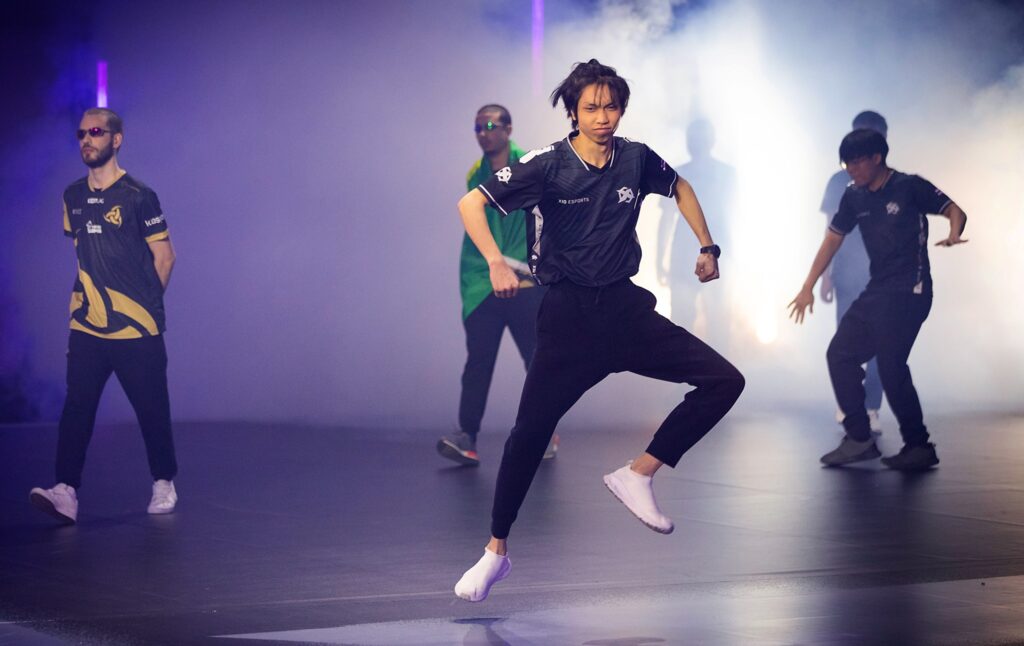 VALO2ASIA: After you come back to VALORANT, do you have the plan to reclaim the walkout king title from Benedict "Benkai" Tan? 
Patiphan: Well. I started the walkout thing in VALORANT, but Benkai is on another level. He did some crazy cosplay, it is not mine anymore so the title is yours, Benkai.
VALO2ASIA: XERXIA struggled this year despite having the X10 quartet. Not pointing out fingers, but do you think that the team was missing something or the competition was just getting tougher?
Patiphan: I think It is both. The best thing about our team back in X10 is teamworks. By adding a new player they need to reconstruct everything. In XERXIA they have teamworks actually but not enough. When I was scrim with them in Talon we struggled in terms of firepower compared to Paper Rex for example where they got a more aggressive playstyle than us so we focus right now on strengthening our teamwork.
VALO2ASIA: In an interview with Dexerto, you said that Overwatch requires players to be able to think about themselves and the team. Do you think it is the problem that VALORANT players lack especially in the Pacific team?
Patiphan: I do not think so, if you have a great mechanic, you are able to think to yourself, what about next, you can do shot-calling. VALORANT is more individual stuff, but the concept between them is the same. Overwatch is much more think more about the strategy and the stuff than the aim, but valorant is the opposite
ALSO READ: JinNy on Game Changers Championship – "I just want to compete and do my best"
VALO2ASIA: What do you think about the ten partnered teams for the Pacific league? Is there any particular team that you wish to compete against?
Patiphan: I want to play against every team, to be honest, either player that I played against before when I was still active in competitive VALORANT or the new players. I am excited to meet every team and player. In the Pacific team, I wish to compete against Team Secret as I never play against them back in Champions and Paper Rex, the best team in APAC right now.
Besides the teams in the Pacific, I do not have any team that I wish to compete against, as I want to play against any team. There is one player that I look up to in VALORANT, Micahel "dapr" Gulino, but sadly he is not playing in the league.
VALO2ASIA: Any message that you wanna give to the other teams about your comeback? Maybe a heads-up about you coming back
Patiphan: No I do not have any words to say haha, I just want to play in competitive VALORANT
---
For more insights on the Asian VALORANT scene and upcoming content like this, be sure to subscribe to our newsletter. Don't forget to follow VALO2ASIA on Facebook, Twitter & Instagram.
---
Cover photo courtesy of Michal Konkol/Riot Games