The Filipino Duelist/Initiator is no longer tied to Team Secret after nearly two months on the bench. 
PHILIPPINES – Riley "Witz" Go is no longer a part of Team Secret and has entered free agency, the 27-year-old announced on Facebook. The Filipino Duelist/Initiator leaves the black and white banner behind after a 14-month-long partnership with the organization, during which he played over 86 maps on Liquipedia. 
"Hello guys, I am happy to announce that I am officially released from Team Secret, meaning I am a free agent, and still looking for team and brand partners for my stream if there are any. My preferred role is Duelist but also can play initiator, and I am willing to learn more and grow." read Witz's statement on Facebook. 
ALSO READ: Team Secret bench Dispenser, witz; duo open to offers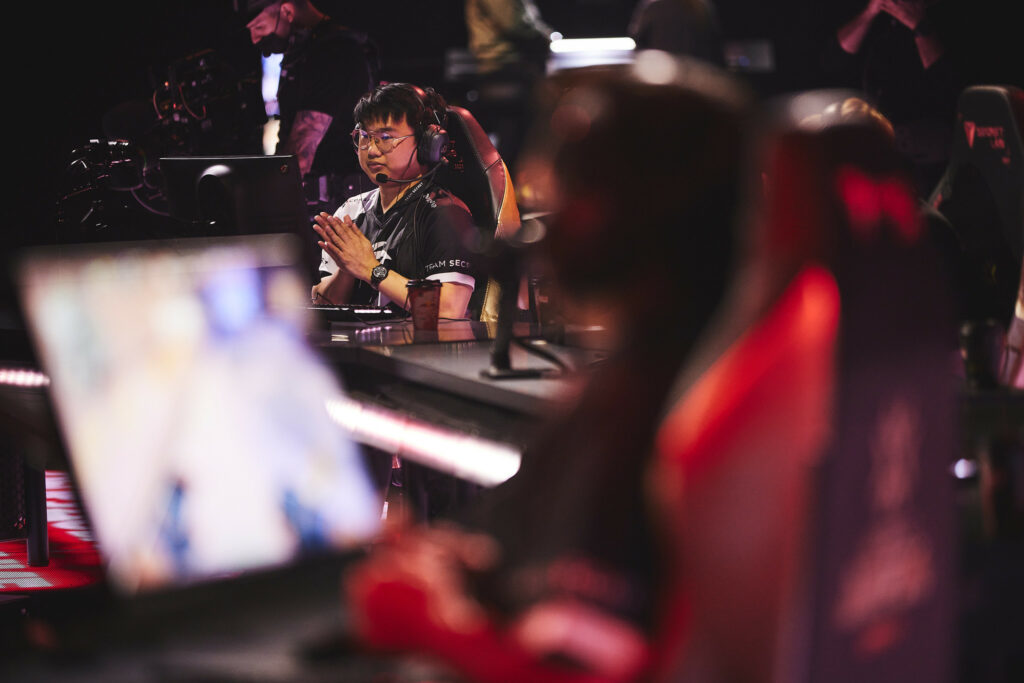 Witz joined the Filipino core when they were still under the Bren Esports core in April 2021, helping them take trophies in the VALO2ASIA Launch Invitational, as well as both VCT Philippines Stage 3 Challengers 1 and VCT SEA Stage 3 Challengers Playoffs. One of his best individual showings with the Filipino core came in the former tournament, in which he was the highest-rated player in Bren Esports' championship run with a 238.1 ACS across 218 rounds.
After having a huge success in 2021, winning almost all of the VCT Philippines events that year, the squad departed from Bren Esports after missing out on competing at Masters 3 in Berlin, Germany due to visa issues. Team Secret became Witz's new home alongside the rest of the former Bren Esports members, where they reached an all-time high during the honeymoon period, making it to the quarter-finals of last year's most renowned tournament, VALORANT Champions.
This year, however, was a rough one for Team Secret, with the Filipino side finding very little success outside of the domestic VCT circuit while failing to break into the top echelons of VALORANT as they missed out on qualifying for any international tournaments, only reaching third and fourth place in VCT APAC Stage 2 Challengers and VCT APAC Last Chance Qualifier, respectively. 
ALSO READ: Team SMG part ways with quartet
Witz and Kevin "Dispenser" Te had previously spent a little more than a month on the bench, making spaces for former Oasis Gaming player Adrian "invy" Reyes and former Bleed Esports Sova Lionel "lenne" Lim for the VCT Pacific league. He is now free to explore his options in the market ahead of the new season.
His release, alongside Dispenser, would leave only Jessie "JessieVash" Cuyco, Jayvee "DubsteP" Paguirigan, and Jim "BORKUM" Timbreza from the 2021 Champions lineup.
Team Secret is now:
🇵🇭 Jessie "JessieVash" Cristy Cuyco 
🇵🇭 Jayvee "DubsteP" Paguirigan
🇵🇭 Jim "BORKUM" Timbreza
🇵🇭 Jeremy "Jremy" Cabrera
🇵🇭 Adrian "invy" Reyes
🇸🇬 Lionel "lenne" Lim
🇵🇭 Kevin "Dispenser" Te (Inactive)
🇲🇾 Chong "Fayde" Hoc Wah (Coach)
For more insights on the Asian VALORANT scene and upcoming content like this, be sure to like and follow VALO2ASIA on Facebook, Twitter & Instagram.
---
Cover photo courtesy of Michal Konkol/Riot Games