Bleed Esports are now down to three players with the departures of Marcus "nephh" Tan and Tyler "juicy" Aeria to National Service.
SINGAPORE – Marcus "nephh" Tan and Tyler "juicy" Aeria are no longer tied to Bleed Esports, the Singaporean organization has announced. The two players are set to take a hiatus from competitive play to serve their compulsory two-year military service, albeit under different circumstances.
In Singapore, National Service (NS) is a compulsory enlistment program that all male Singaporean citizens and second-generation permanent residents must undergo. Notable players such as Benedict "Benkai" Tan, Tidus "⁠StyroN⁠" Goh, and Zhan Teng "shiba" Toh, among others, have previously completed the service before resuming their careers.
nephh is on track to start his National Service as scheduled and first revealed his impending hiatus during the winners' press conference at VCT Ascension Pacific, just hours after his victory over SCARZ in the grand finals. "Even though I may not play next year (99.99%), this win still felt great being able to end my career for now on a high."
Meanwhile, due to age rules set by Riot Games and not falling within the legacy exception birth period, juicy has decided to begin his military service at age 16—two years ahead of the earliest NS enlistment age of 18. The partnered league mandates a minimum age of 18 for participation, and juicy will be just 17 when the next season starts. Early enlistment into NS will allow juicy to complete his service during the period he is barred from the competition, with the hope of returning at 19 when he meets the age criteria.
ALSO READ: PRX f0rsakeN's brother xccurate eyes a shift to VALORANT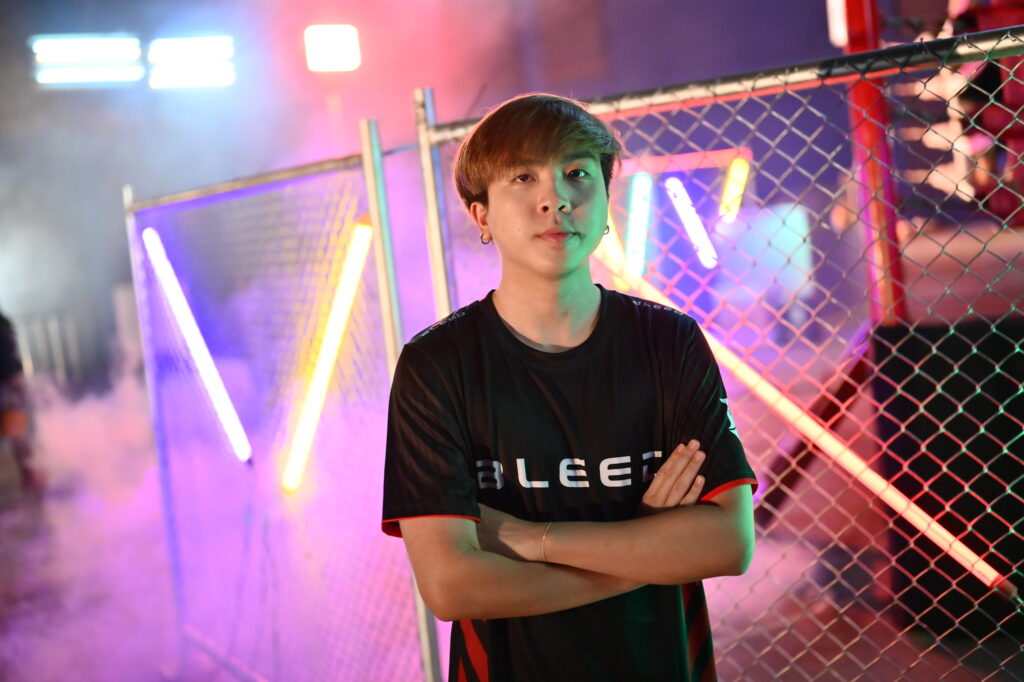 "Thank you Bleed Esports for having the trust in me to pick me up a few months back, I have nothing but praise for the org and the people behind it. A huge thank you to everyone I had worked with, and I hope to see you all once again," nephh expressed on Twitter, reflecting on his departure.
"Thank you Bleed Esports for everything and believing in me from the start," juicy shared in light of his departure. "It was a long journey, and I will never forget the things we have done together. Thank you for all the memories during the hours we put in and all the time spent together. Thank you for the best memory of my life: the moment we won ascension. I hope I will be back soon, and goodbye for now."
juicy joined the ranks of Bleed Esports in December 2021 together with the non-backed Louvre core in Derrick "Deryeon" Yee and current Team Secret substitute Lim "lenne" Lionel. However, his tenure with the team was intermittent, first coming on board on loan for a short stint during the 2021 OFF//SEASON, then rejoining under the Bleed Academy midway through the next year. It was not until October 2022 that juicy maintained a consistent presence with the team, staying on through the OFF//SEASON and the entirety of the 2023 season.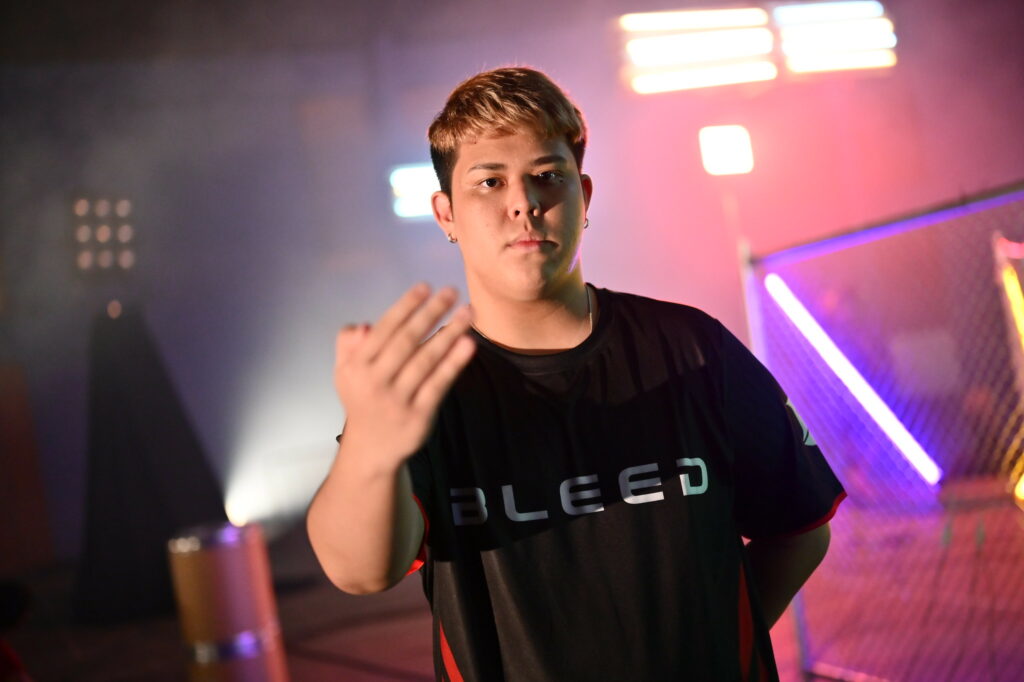 On the other hand, nephh only recently joined in March 2023 after being acquired from X10 Esports. With him on board, the team clinched the VCL MY/SG Split 2 title and went on to represent the MY/SG region at VCT Ascension Pacific. In Bangkok, Bleed Esports triumphed, claiming the championship and securing their position in the VCT Pacific League as the eleventh team for the next two seasons, where they are set to compete alongside teams such as Paper Rex, DRX, and ZETA DIVISION, among others.
With the exits of nephh and juicy, Deryeon is now the only Singaporean player left with Bleed Esports. The team now also find themselves short of three players, counting a substitute, ahead of the upcoming season based in Seoul, South Korea.
At the Ascension Pacific winners' press conference, coach Nikola "LEGIJA" Ninić weighed in on the situation, stating, "I think we will have to wait first of all on what is going to happen especially with the Singaporeans who have to serve national service. It is hard for us to plan yet. Obviously, we have to look out, but if I could keep all five players, I would. No way on earth [we would make] change, they deserved it, they really did."
The German coach added early last month that "Now it is time for everybody to relax, enjoy the time with family and friends. What happens in the near future, we will just have to wait."
Bleed Esports now have:
🇸🇬 Derrick "Deryeon" Yee
🇻🇳 Ngô "crazyguy" Anh
🇹🇭 Nutchaphon "sScary" Matarat
🇩🇪 Nikola "LEGIJA" Ninić (Head coach)
🇸🇬 Sushant "Ominous" Jha (Analyst)
---
For more insights on the Asian VALORANT scene and upcoming content like this, be sure to like and follow VALO2ASIA on Facebook, Twitter & Instagram.
---
Cover photo courtesy of VCT Pacific