Former T1 player Byeon "Munchkin" Sang-beom has found his way back to the VCT Pacific League with Gen.G. 
SOUTH KOREA – Gen.G have formally announced the signing of Byeon "Munchkin" Sang-beom, who joins the lineup ahead of the start of the next season. This move marks a reunion for the 25-year-old player with the Tiger Nation, as he previously competed under the Seoul Dynasty banner, owned by Gen.G, in the Overwatch League from 2017 to 2019.
The inclusion of Munchkin in the lineup brings Gen.G one step closer to finalizing their roster for the upcoming season, leaving them with just one player left to add. The team had been looking into finding replacements for Lee "k1Ng" Seung-won, Yu "TS" Tae-seok, Yeom "eKo" Wang-ryong, Ko "Sylvan" Young-sub, Kim "GodDead" Sung-sin – all of whom were dropped in a near-total rebuild around Kim "Meteor" Tae-O.
In addition to Munchkin, Kim "t3xture" Na-ra, Kim "Lakia" Jong-min, and head coach Kim "HSK" Hae-seong have become part of the newly revamped Gen.G for next year. 
ALSO READ: SMG Alexy on the upcoming Global Championship – "We just want to do our best and make our region proud"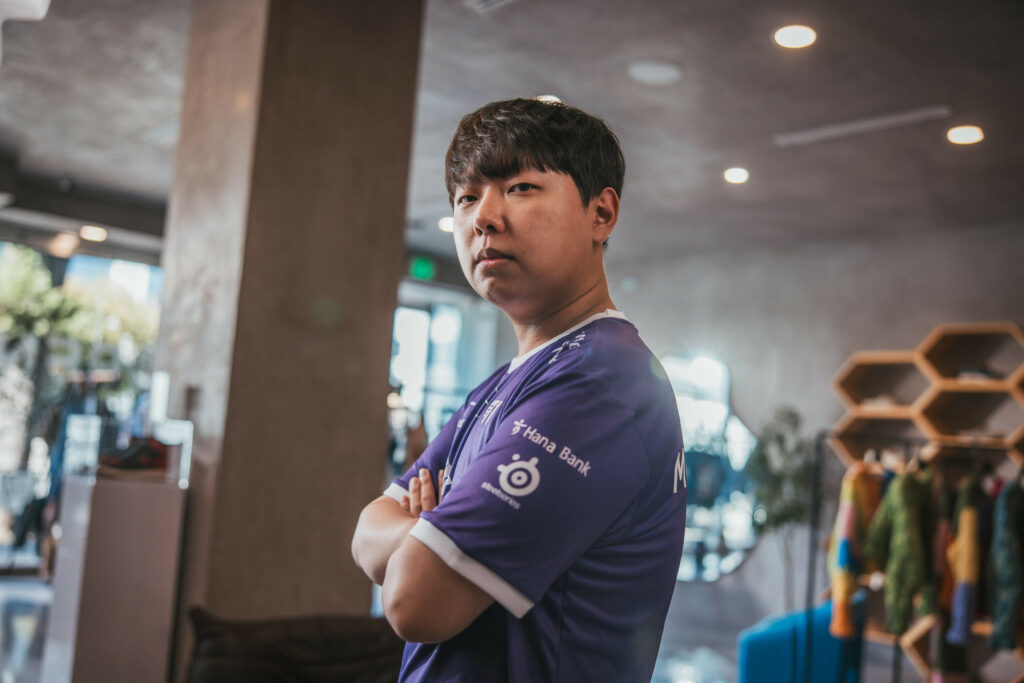 Munchkin links up with Gen.G following his time with domestic rivals T1, whom he represented for the 2023 VCT season. During that time, the Flex player established himself as an important piece of the team. He was able to translate this solid in-game display into tangible results against tier-one opposition in the VCT Pacific League, sporting a 1.06 VLR rating throughout 763 rounds, and was a crucial piece in T1's third-place finish that led to qualification for Masters Tokyo and Champions LA.
Upon joining Gen.G, Munchkin comes with a substantial amount of experience, having previously served as the in-game leader for Crazy Raccoon and boasts a track record of participating in all international events in both 2021 and 2023. However, as of now, it is unclear when Gen.G will participate in their first tournament with their new lineup.
Gen.G now have the following lineup on their books:
🇰🇷 Kim "Meteor" Tae-O
🇰🇷 Kim "t3xture" Na-ra
🇰🇷 Kim "Lakia" Jong-min
🇰🇷 Byeon "Munchkin" Sang-beom
🇰🇷 Kim "HSK" Hae-seong (Coach)
---
For more insights on the Asian VALORANT scene and upcoming content like this, be sure to like and follow VALO2ASIA on Facebook, Twitter & Instagram.
---
Cover photo courtesy of Colin Young-Wolff/Riot Games