The trio remains contracted to Orangutan but has been given permission to explore their options heading into the new season. 
INDIA –  Prabhdeep "Ghost" Bhatia, Arsyad "aduka" Sazali, and analyst Felipe "skyeSG" Lim have been moved out of Orangutan's active roster and placed on the transfer list. All three players have been allowed to explore their options while they remain contracted to the organization. 
According to their respective statements, aduka and skyeSG are willing to take on challenges outside their sub-region as teams across the Pacific undergo roster changes in reaction to the introduction of VCT partnered organizations next year. The latter has also expressed his desire to return and compete as a player after transitioning to an analyst position for the India-based organization. 
ALSO READ: Team Secret bench Dispenser, witz; duo open to offers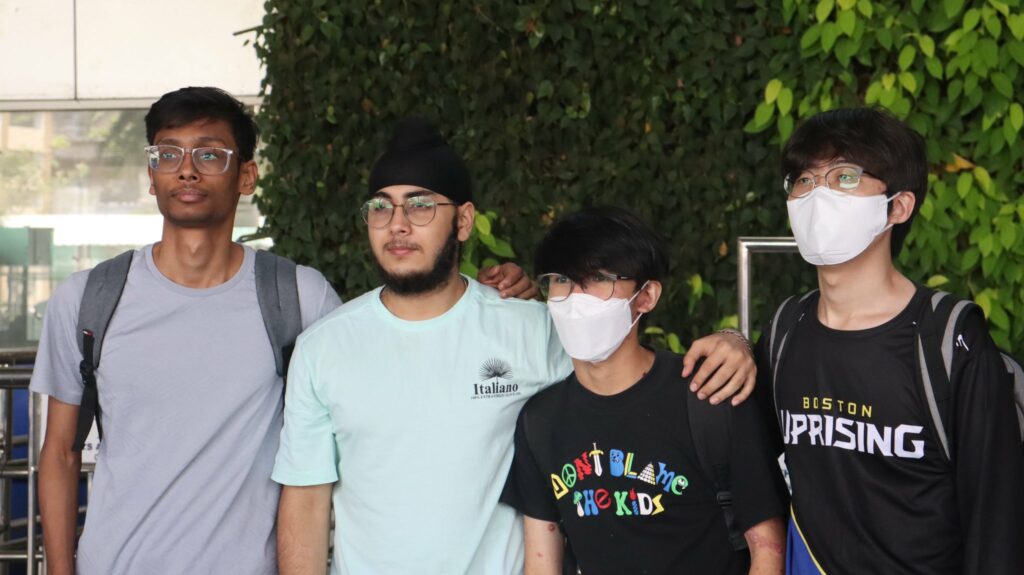 18-year-old Ghost has been a part of the team since May when the organization assembled a new VALORANT roster with players from numerous sub-top APAC teams—including former Boston Uprising and Talon Esports Overwatch player Yang "Persia" Zi-on—and brought them to India for bootcamps and tournaments. 
In just under a month after their formation, Vibhor "Vibhor" Vaid and co. had established themselves as a promising top side in South Asia, backed by remarkable results that saw them come close to qualifying for VCT APAC Stage 1 Challengers. The team showed huge potential after pushing eventual finalists Global Esports and Enigma Gaming to their limits. 
However, the following period saw the departure of Persia and somewhat of an uncertain time for the squad to produce past performances. Ghost, whose benching comes as no surprise, had already been on the sidelines for the most part of the team's campaign after SCS, with his last official match dating back to early July against True Rippers in the inaugural Skyesports Pro Invitational, in which they struggled to advance past the group stage.
However, the additions of Arsyad "aduka" Sazali and Garvit "Ember" Nehra brought back a honeymoon phase buff with a solid placing in The Esports Club Challenger Series 8, where they took the second runners-up medal in front of live audiences.
Orangutan's roster looks as follows: 
🇮🇳 Vibhor "Vibhor" Vaid
🇮🇳 Garvit "Ember" Nehra
🇵🇰 Mustafa "shooterR" Kamal
🇵🇭 Jm "tesseract" Ignacio
🇲🇾 Mathanraj "theDoctorr" Munisparan (Coach)
🇮🇳 Prabhdeep "Ghost" Bhatia (Inactive)
🇲🇾 Arsyad "aduka" Sazali (Inactive)
🇸🇬 Felipe "skyeSG" Lim (Inactive – Analyst)
---
For more insights on the Asian VALORANT scene and upcoming content like this, be sure to like and follow VALO2ASIA on Facebook, Twitter & Instagram.
---
Cover photo courtesy of Orangutan