Talon Esports CEO and Co-Founder Sean Zhang gave an overview of the team's performance in the season and shed some light on what the future holds for VCT 2024. 
THAILAND – Talon Esports CEO and Co-Founder Sean Zhang has shed some light on the organization's VALORANT team. Addressing recent speculations about the team pivoting away from Thailand as their primary market, Sean emphasized that "we are committed to the Thai ecosystem."
"Having seen it grow year to year, we are incredibly excited by not only Challengers but [also] the amateurs and semi-pro scene. We continue to scout and look for amazing talent and we want to provide a ladder for those players who want to play in Pacific to eventually be able to do that and us to be the platform for that."
ALSO READ: Dplus KIA add SeliG and Freeing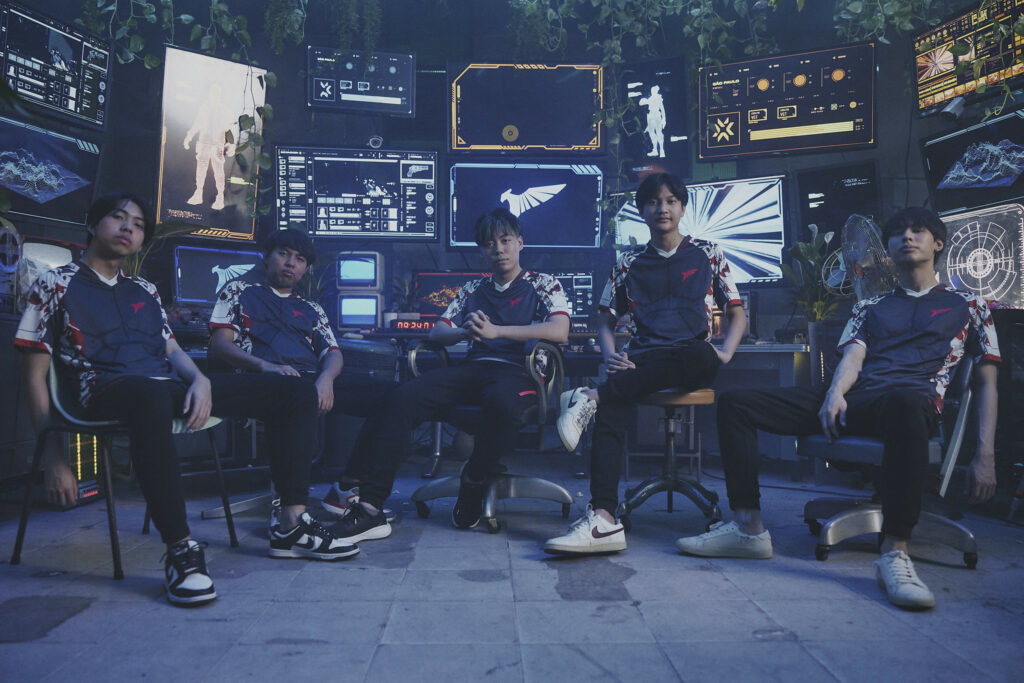 As the debut season of VCT Pacific wrapped up with the team's performances in São Paulo and Seoul, Sean also acknowledged the challenges they faced. The short span from the announcement of their partnership to the time they had to assemble the team and finalize preparations in Korea meant the organization had to make decisions within an "extremely compressed" timeline.
"A lot of the decisions that we made… I wouldn't say it's wrong, but we rushed into a lot of different things and this resulted in perhaps not the best outcome in regards to performance heading into 2023."
Since the opening of the Transfer Window on September 11, Talon Esports have undergone subtle shifts, parting ways with three of their members. 
Itthirit "foxz" Ngamsaard and Panyawat "sushiboys" Subsiriroj have now donned the colors of FULL SENSE, who are among the frontrunners to fly the Thai flag at Ascension next year. Changes have also taken place within the coaching staff, with Yuttanagorn "Zeus" Kaewkongyai departing, leaving Aaron "b0i" Thao as the sole coach.
There is a considerable interest in incorporating talent from various parts of the world into the team, and to accommodate this, Talon Esports are shifting their primary communication language from Thai to English, as revealed by Sean. "This is to sublimate our coaching, this is to sublimate a lot of our players that we will be potentially bringing in."
"A lot of the boys, Thai boys that have already been with us either have fluent English or have learned very quickly in this period of time. We feel like this will help with performance as we bring in more of an international squad to mix with some of our core Thai boys."
By shifting to an English-speaking team, Talon Esports will have a broader range of choices for the upcoming season and that is precisely the path the team is currently exploring. With plans in full swing, the organization is close to sealing the deal with a new coach and some additional players. "The coach we have pretty much finalized, it's 90% done. I can say that he is from an English-speaking region."
Sean also further confirmed that Talon Esports are running player trials in Korea, Thailand, and several other regions to potentially incorporate international players into their Thai squad.
"With the view of adding these players to our squad. We are taking a very measured approach. We are a little bit slower than everyone else, I do apologize to all our fans. But the objective and the time that we are taking is to make sure that we are building a squad that can be super competitive. Not only in 2024 but into the future as well."
---
For more insights on the Asian VALORANT scene and upcoming content like this, be sure to like and follow VALO2ASIA on Facebook, Twitter & Instagram.
---
Cover photo courtesy of Talon Esports