This will be Jaemin's first coaching stint abroad after previously guiding Korea's NUTURN Gaming and most recently On Sla2ers.
JAPAN – NORTHEPTION have announced the appointment of Jeong "Jaemin" Jae-min as the squad's new head coach heading into the VCT 2023 season, marking the Korean's return to activity after a short two-month break from competition following the dissolution of On Sla2ers. The news comes as NTH revamp their lineup for next year, with Byung-yeon "JoXJo" Cho being moved to the bench in October to seek potential offers, as well as Tomoki "xnfri" Moriya, Kim "Meteor" Tae-O, and coach Lee "bail" Sung-jae, all of whom have found new homes in VCT Pacific-partnered DetonatioN Gaming and Gen.G.
NORTHEPTION had been on the lookout for a new coach since parting ways with bail. Over the course of his time alongside the Japanese organization, bail assisted the team to qualify for their first international tournament at Masters 2 Copenhagen, finishing in 9-10th after a series win over XERXIA and defeats to DRX and eventual champions FunPlus Phoenix.
ALSO READ: Bleed Esports bring back JayH; part ways with Retla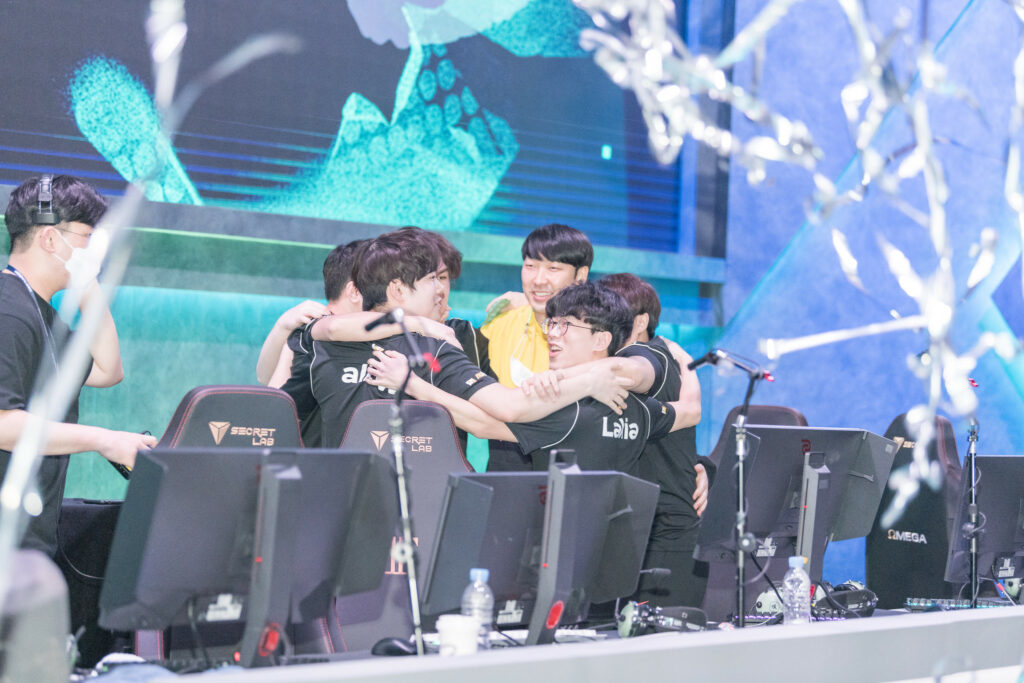 Prior to joining NORTHEPTION, Jaemin was most known for his time as a part of the original NUTURN Gaming lineup that finished third in VALORANT's first true Masters tournament in Reykjavik, Iceland, coaching the likes of Kang "solo" Keun-chul and Jung "peri" Bum-gi–both of whom are now coaching DWG KIA. His past work also includes working with ESports Connected, who later became On Sla2ers, helping the lineup to achieve two runners-up finishes at VCT Korea Stage 1 Challengers and VCT East Asia Last Chance Qualifier this season before the team disbanded after being denied partnership in the Pacific league in the VCT 2023 season.
Jaemin now joins a growing number of Korean talents that have found their fortune in the Japanese scene, joining DetonatioN Gaming's Park "Seoldam" Sang-min, Seo "Suggest" Jae-young, and coach Kim "HSK" Hae-seong just to name a few.
NORTHEPTION will be back in action for the first time with their new roster on December 11, when the second day of the Riot Games ONE Pro Invitational Online begins. The team will be matched up against Daiki "Minty" Kato's FAV Gaming in a best-of-three setting.
Looking back, Hokkaido-based NORTHEPTION has a strong track record in scouting and assembling a competitive and promising Japanese-Korean roster in the past two seasons, and now Jaemin has a massive task on his hands to ensure NTH's third lineup is completely prepared to carry the flag into the VCT Ascension league next year. 
With Jaemin's appointment, NORTHEPTION now have:
🇯🇵 Kohei "BlackWiz" Mikami
🇯🇵 Daichi "Derialy" Doi
🇯🇵 "kuro9" (On loan from REIGNITE for Riot Games ONE Pro Invitational Online)
🇰🇷 "TenTen"
🇰🇷 Yoo "Moothie" Seung-woo
🇰🇷 Jeong "Jaemin" Jae-min (Coach)
---
For more insights on the Asian VALORANT scene and upcoming content like this, be sure to like and follow VALO2ASIA on Facebook, Twitter & Instagram.
---
Cover photo courtesy of VALORANT Esports Korea